COME & SEE
Brief reflections on the week's scripture readings.
The 20th Sunday of Ordinary Time - 2020
---
---
The Word…
Brothers and sisters: Inasmuch as I am the apostle to the Gentiles,
I glory in my ministry in order to make my race jealous
and thus save some of them.
For if their rejection is the reconciliation of the world,
what will their acceptance be but life from the dead?...
For God delivered all to disobedience, that he might have mercy upon all.
(from Rom 11:13-15, 29-32)
---
Pondering the Word…
There's a theme that pops up a few times this week. Put bluntly, it sounds like God is more concerned with his reputation and feelings than God is with the people he rescues from punishment. We talked about this last week: God does things for "his name's sake."
In Dt 32: "I would make an end to (the Jews) if I did not fear the insolence of their enemies," i.e., God does not want Israel's enemies to take credit for defeating them. Or in Ez 36: "I will prove the holiness of my great name, profaned among the nations…when in their sight I prove my holiness through you." i.e., I will have mercy on you—even though you don't deserve it – so other nations will see I am God. And Paul tells us, "God delivered all to disobedience that he might have mercy upon all." Read without context, it sounds like God leads us to sin just so he can forgive us!
Let's think about this. First, recall that the Old Testament writers' portrayal of God is anthropomorphized like the other gods of tribes at that time: God gets jealous and angry, shows favor through good weather and defeat of enemies, requires burnt offerings, etc. But it is through God's patience and repeated salvation of the Jews that others turn to God. Paul is thinking the same thing. He ends a rather lengthy reflection with the conclusion that all have sinned—Jews and Gentiles-- and yet all who turn to God will be shown mercy ("my house shall be a house of prayer for all peoples." Is 56:7). It is a fact of our humanity, the sin of Adam, that we all disobey God. And it is a fact of God's divine love that all who seek God with a sincere heart will be shown mercy.
It's not all about God's name and glory. It's all about God's great love -- for ALL his children.
---
Living the Word…
There's a quote attributed to Gandhi about the difference between Christ and Christians. It apparently comes from a conversation with a man named E. Stanley Jones, recorded in the book, The Christ of the Indian Road, who asked Gandhi how to bring Christianity to India. Gandhi replied: "I would suggest first of all that all of you Christians, missionaries and all begin to live more like Jesus Christ." Ouch! But think back: Have Christians over the centuries butchered "infidels?" Have they colonized and negated native and indigenous peoples in the name of Jesus? Look now: Are there people preaching hate and intolerance in Christ's name?
I wear a simple cross around my neck. I wear it, not to advertise I am Christian, but to remind myself in whose name I act and speak and live, breathe, and have my being. I remember Christ was not concerned about his name or reputation, or even if people believed in him—all he did was for God's name and God's glory. It's up to me and to everyone who calls themselves Christian to make sure our actions, words, and the way we live represent this Christ we claim to follow. How will you live more like Jesus Christ today?
---
Mon, Aug 17: "A young man approached Jesus, "Teacher, what good must I do to gain eternal life." (Mt 19:16-22)
<![if !vml]>
<![endif]>The literal translation is more specific: "What good thing may I do?" Jesus responds with his own question: "Why do you question me concerning the good?" I wonder if Jesus is thinking, "Well wouldn't you like to know!!" Wouldn't we all like to know! At his young age, the man has everything figured out. He has all he needs. He is in control of his destiny. The only thing he wants is for this wise teacher to tell him he's all set. Then Jesus throws him a curve ball. Jesus goes right to the heart of the matter and points out that, even though the young man is checking all the boxes when it comes to his fellow human beings, he swings and misses when it comes to that pesky first commandment about having no god — his riches — greater than the one God, the only One who is good. Put yourself in the young man's sandals. You approach Jesus with the same question. What would Jesus say to you? What is the god that stands in your way?
Tue, Aug 18: Thus says the Lord GOD: "Because you are haughty of heart, you say, 'A god am I!'...You have put gold and silver into your treasuries…Will you say, 'I am a god!' when you face your murderers? No, you are man, not a god, handed over to those who will slay you."(Ez 28:1-10)
Back in February, I suggested a postcard campaign to politicians and business leaders with a verse from James' letter about self-righteousness, but Ezekiel's message here is even better! All we need to do is write "Ez 28:1-10" on the back and see if they can figure it out! Or hire those planes that stream advertisements. Or better yet, find new candidates with some semblance of integrity (as difficult as that may seem!), then "slay" the others by voting them out of office. Research and support businesses that pay fair wages, support their communities and economies, and provide benefits to all their employees; not just those businesses that are the most convenient for us or the cheapest. (Guilty as charged!) Of course, these options are available to those of us blessed to live in countries where we have a voice. If we waste that voice, we have no one to blame but ourselves.
Wed, Aug 19: Thus says the Lord GOD: "Woe to the shepherds who have been pasturing themselves! Should not shepherds, rather, pasture sheep? You have fed off their milk, worn their wool, and slaughtered the fatlings… they became food for all the wild beasts… I will save my sheep that they may no longer be food for your mouths." (Ez 34:1-11)
Next group on God's hit list: wayward leaders of the flock. In this excerpt, God equates those who have abandoned their duty to protect the sheep from wild beasts to wild beasts themselves ("my sheep may no longer be food for your mouths"). Like yesterday's reading, we don't have to dig for the message—it is spelled out loud and clear. And as we discussed yesterday, let us look for and support those shepherds who have defended their flocks, who have gone against the institutional grain to speak out for the sheep against their brothers and sisters and leaders who have violated their sacred roles. This is a difficult passage for everyone — the guilty shepherds should be shaking in their shoes -- but even more so for the sheep and those shepherds true to their call. We might feel that as sheep, we have no voice; it feels that way to me sometimes. But our call is to follow the True Shepherd. Let's make sure keep our eyes and ears attuned to his voice.
Thu, Aug 20: "I will give you a new heart and place a new spirit within you, taking from your bodies your stony hearts and giving you natural heart." (Ez 36:23-28)
I know a lot of people who feel their hearts are stony right now. It reminds me of a Thomas Merton quote: "Prayer and love are learned in the hour when prayer becomes impossible and the heart has turned to stone." Let us turn to God and ask for a new heart, that new spirit to overcome sorrow and hate with peace and love.
Fri, Aug 21: They cried to the LORD; from their straits he rescued them. He led them by a direct way. (Ps 107)
This psalm refers to God's rescue of the people from exile rather than from the slavery in Egypt, but I wonder what the Israelites would say about this so-called "direct way!" Forty years in the desert?" This imagery, like Isaiah's "highway" can delude us into thinking that making our way back to God will be quick and free of detours and potholes. God will indeed lead us, but via a path that will best help us stay true to the destination. And that may take some time and some struggle. Have faith. Turn to God and God will lead you home.
Sat, Aug 22: "This is where I will set the soles of my feet..." (Ez 43: 1-7)
The temple is where God's throne will be, but not high above towering over all. No his feet will be set on the ground and he will dwell among the people. Is there a place in your temple where God can rest his feet?
---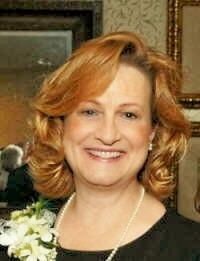 Elaine Ireland has a passion for working with parents and anyone who struggles to maintain a sense of God's love and peace amid the day-to-day challenges of life. She has a master's degree in Spiritual and Pastoral Care from the Pastoral Counseling department at Loyola, Maryland, with a focus on developmental psychology and spiritual guidance. Rooted in Ignatian spirituality, she is a writer, retreat and workshop leader, and presenter on topics such as pastoral parenting, "letting go," and finding the spiritual in the midst of everyday life. She lives in Ellicott City, Maryland with her husband, Mark and children, David and Maggie.
---
We hope you enjoy "Come and See!" and we welcome your input. Please contact Elaine Ireland at
ehireland@loyola.edu
with questions, comments, and responses.
---
© 2009 - 2020, Elaine H. Ireland - Images@FaithClipart.com
---
Up to 6 weeks of "Come and See!" reflections are saved here.
The latest is always listed first.