The Week of August 26, 2018
21st SUNDAY - 2018
The Twenty-First Sunday in Ordinary Time
Brief reflections on the week's Scripture readings.
---
The Word….
"…Christ loved the church and handed himself over for her to sanctify her,
that he might present to himself the church in splendor,
without spot or wrinkle or any such thing,
that she might be holy and without blemish."
(from Eph 5:21-32)
Many of Jesus' disciples who were listening said,
"This saying is hard; who can accept it?"…
As a result of this, many of his disciples returned to their former way of life
and no longer accompanied him.
Jesus then said to the Twelve, "Do you also want to leave?"
Simon Peter answered him, "Master, to whom shall we go?
You have the words of eternal life."
(from Jn 6:60-69)

---
Pondering the Word…
I have never been one to ignore the elephant in the room, and I don't plan to start now. (The opinions stated here are mine and do not necessarily reflect those of the vehicle through which you are reading this reflection.)
The Roman Catholic Church, to which I belong, was rocked again by yet another sexual abuse and cover-up scandal that defies description. I hear the rationalizations. Yes, I know the incidence of abuse in the church is no different from that of the general population. Yes, I know many organizations (and governments!) go to great lengths to cover up their dirty laundry. And, yes, I am blessed to know many wonderful, dedicated religious who suffer from this exposé far more than I do. The good the church does in the world is exponentially more than those who perpetrate unspeakable evil in her name.
But this is the church, folks…the one that St. Paul tells us Christ loved and handed himself over to sanctify so that she may be holy and without blemish. Should we not be held to the higher standard we claim to hold? I can only imagine how Christ suffers, how Christ bleeds on the cross on which we continue to nail him--by these heinous crimes, yes, but also by the apathy and disinterest of many in his Body, the Real Church, the people of God, when we choose to turn away rather than to follow him to confront evil.
Perhaps this is the real crux of the problem. My faith is not in the institution of Catholic Church, because if it was, I would be guilty of the sin of idolatry; nor is it in the men who run the organization—they are sinners, just like me. My faith is in Christ. The church that Christ died for is not at the Vatican, nor in basilicas, nor in bishops' residences. It is not "capital C" Catholic or Protestant or Orthodox or Evangelical. Christ died to sanctify us all. When 'we, the people' abdicate our responsibility and allow power to go unchecked--be it in religion, government, business, or relationships--evil will have its way. It is having its way. What do we do?
Living the Word…
Each of us has to make our own decision. Some, like the disciples in today's gospel, will walk away—from the Catholic Church and from institutional religion; some from Jesus as well, a God who "allows" such horror to happen. Many, I hope, will stay and advocate for dramatic change in a very vocal and public way; others will pray quietly for healing and renewal. Some will wait for the church to tell them what to do, and still others will do nothing, too jaded at this point to even care.
My prayer for myself and for the people of God is that we do not continue to ignore the evil that has overtaken our institutions. Take time to discern how you will respond. I know I need to turn directly to Jesus and his words of eternal life; not as the Church interprets or mediates them, but as I hear them spoken by Jesus to me. When I am judged, I will be judged on my own merit, not with a cadre of erstwhile shepherds around me shaking in their own shoes; not on the basis of whether I adhered to everything the leaders of my church or my government told me. I will judged on whether I was Christ's compassionate hands, feet, heart, and mind to the least of my sisters and brothers. Was I true to the Spirit of Jesus manifest in the gifts and the graces, the trials and the challenges I have been given? Each of us must ask ourselves--and answer--this question every day.
---
Aug 27: "Woe to you, scribes and Pharisees, you hypocrites. You lock the Kingdom of heaven before men. You do not enter yourselves, nor do you allow entrance to those trying to enter."(Mt 23:13-22)
The Spirit's timing is impeccable, don't you think? If we cannot rely on our shepherds right now, leaders must emerge from the flock; leaders who have equal footing with those good shepherds that remain, though disempowered by the sins of their brethren. But what else can we do right now? Protect those closest to us by showing a willingness to acknowledge and confront this evil. Ignoring it will destroy us.
Aug 28: "We ask you, brothers and sisters, with regard to the coming of our Lord Jesus Christ… not to be shaken out of your minds suddenly, or to be alarmed either by a 'spirit,' or by an oral statement." (2 Thes 2:1-3, 14-17)
Paul is warning the Thessalonians about slacking off due to the belief in the imminent return of Christ. Some in their midst have decided there's no reason to continue working since Christ will be coming any day. We too, can "be shaken out of our minds" due to what we see and hear happening around us. Paul says, 'Keep at it, don't lose hope, don't give up. Continue to work for the coming of the Kingdom.' Good advice for us as well.
Aug 29: "If anyone was unwilling to work, neither should that one eat."(2 Thes 3:6-10, 16-18)
Paul is admonishing those who have stopped working in anticipation of Christ's return. I've seen this passage used as justification for eliminating welfare, but the two things don't equate. There were probably a few Thessalonians shirking responsibility using Christ's return as an excuse, but their basis was one of hope. And yes, there are some on the welfare rolls taking advantage of the system, but the basis is one of hopelessness. When it's all you've ever known for generations, is it fair or merciful to just pull it away? All human beings deserve to enjoy the dignity of work and to eat the fruits of their labors, but a compassionate nation will first instill hope and provide help for those who can work, and always provide for the needs of those who cannot.
Aug 30: "…God is faithful..." (1 Cor 1:1-9)
When people in our lives fail us, when our cherished institutions betray our trust, it is good to remember: "Do not trust in princes, in mortals, in whom there is no salvation." (Ps 146:3) God alone is faithful.
Aug 31: "… that the cross of Christ might not be emptied of its meaning." (1 Cor 1:17-25)
This is one of my favorite phrases from Scripture. Paul is speaking here of his own preaching, and it's an important message: No amount of eloquent speeches and lofty writing can or should take the place of the cross as the center of our faith. But I also have to look at how my daily life reflects the centrality of the cross. Do my words and deeds (or lack thereof) ever serve to empty the cross of its meaning for those who might not know Christ or those struggling with faith? Faith of course is a grace, a gift from God, but we can help or hinder that grace by the way we present Christ to the world. Consider how you live out the call of the cross.
Sep 1: "God chose the lowly and despised of the world, those who count for nothing, to reduce to nothing those who are something, so that no human being might boast before God." (1 Cor 1:26-31)
"You spent the first half of your life becoming somebody. Now you can work on becoming nobody, which is really somebody."
(Ram Dass) How are you called to be a "nobody" for Christ?
---
© 2017, Elaine H. Ireland. "Come and See!"
Reflections are available at http://www.preacherexchange.com/comeandsee.htm
To receive "Come and See" via email, send a request to ehireland@loyola.edu
---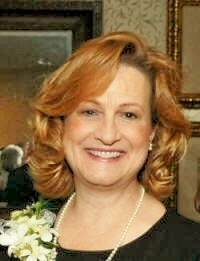 Elaine Ireland has a passion for working with parents and anyone who struggles to maintain a sense of God's love and peace amid the day-to-day challenges of life. She has a master's degree in Spiritual and Pastoral Care from the Pastoral Counseling department at Loyola, Maryland, with a focus on developmental psychology and spiritual guidance. Rooted in Ignatian spirituality, she is a writer, retreat and workshop leader, and presenter on topics such as pastoral parenting, "letting go," and finding the spiritual in the midst of everyday life. She lives in Ellicott City, Maryland with her husband, Mark and children, David and Maggie.
We hope you enjoy "Come and See!" and we welcome your input. Please contact Elaine Ireland at ehireland@loyola.edu with questions, comments, and responses.
© 2009 - 2018, Elaine H. Ireland - Images@FaithClipart.com
---
Up to 6 weeks of "Come and See!" reflections are saved here.
The latest is always listed first.