"FIRST IMPRESSIONS"

3rd SUNDAY OF ADVENT

(A) DEC. 11, 2022

Isaiah 35: 1-6a, 10; Psalm 146;
James 5: 7-10; Matthew 11: 2-11

by Jude Siciliano, OP

Dear Preachers: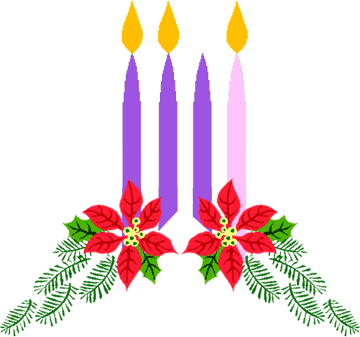 It's hard when you're in prison to know what's going on outside the locked gates and beyond the walls. A chaplain friend of mine was visiting an inmate at San Quentin prison at his cell. The inmate had been brought to the prison in the middle of the night and had not seen any of the scenery around the prison. So he asked my friend, "What's on the other side of the walls?"
Using a felt tip pen and a scrap of paper, the chaplain drew a rough map of the San Francisco Bay Area and with dots he indicated: "Here's San Francisco – here's Oakland – this is where Angel Island and Alcatraz islands are – here's the Golden gate Bridge – and this is the Richmond San Rafael bridge that you drove over at night coming from Folsom Prison." The inmate thanked the chaplain for the information.
But, later as the chaplain drove back to the East Bay, and saw the setting sun through the Golden Gate, and the low hanging pink clouds, colored by the fading sun, he thought to himself, "The inmate had some information about the Bay, but he had no idea what the real thing was like, this beautiful Bay – the brilliant setting sun."
There's nothing like first-hand experience.
John the Baptist was locked up in prison. His blunt preaching had made him powerful enemies, especially Herod, whom he had criticized for committing adultery. As Jesus said about John: he was no swaying reed in the wind; he wasn't royalty dressed up, perched on a throne. He was the messenger who was preparing Jesus' way; the way of the Messiah, with fiery rhetoric and hot warnings to repent.
John was confident and bold, but then got himself locked up and now his hopes are locked up as well – closing down on him. From what he has been hearing about Jesus, he's beginning to have doubts – not about the landscape outside his prison walls, but about the landscape of this person Jesus. Jesus isn't fiery, as John expected. Nor is Jesus spewing warnings about God's wrath.
John was a great preacher and prophet, but his expectation of the coming Messiah didn't fit Jesus. So, it's as if John has a scrap of paper and, from his prison cell, says to his visiting disciples, "Here, write this down and ask Jesus, 'Are you the one who is to come or should we look for another?"'
John wanted someone who would turn the religious and political order upside down; like a tidal wave, sweeping away the irreligious and the corrupt. He wanted someone to come riding in as head of a triumphant parade and proclaim God's mighty kingdom.
Instead, the news funneling back to the confused, jailed and fiery prophet of God, was that Jesus was eating with the tax collectors who worked to collect taxes to support Rome. Jesus wasn't castigating and condemning sinners instead, he was sitting down to meals with them and making God's forgiveness easily available to them – in John's eyes, too easily available. Jesus was even encouraging people to forgive their enemies – including their Roman enemies! Things hadn't worked out the way John expected and now he's locked up in prison facing death.
When John's disciples arrive with their questions in hand, Jesus doesn't give direct answers. But he tells John's disciples to go back and give their own testimony about what they see and hear around them: the blind receive sight, the lame walk, lepers are cleansed, the deaf hear, the dead are raised and the poor have good news preached to them.
Bottom line: Jesus was helping those in most need, those who didn't have anyone else to help them, or anyone who could help them. Turns out, Jesus didn't come, as John had hoped, to destroy the wicked, but to restore them; to give them the possibility of a second chance. Jesus was inviting the ignorant, the sinners and the foolish back to God's highway – the right way.
Even today, some people still take offense at the kind of Messiah Jesus turned out to be. Some fundamentalists, perhaps even some of us, want him to close the door on anyone different from themselves. They consider themselves respectable and they have a long list of those who shouldn't make it in: people of other religions, last-minute converts, gays, or even people like that prisoner at San Quentin.
This is the season of expectation – Advent. It is a when children and adults too, make lists of what they would like to receive for Christmas. But Advent means more than that to us. We anticipate and hope for renewal and deepening of our faith during this reflective time – we are looking for the coming of Jesus to set us free:
-to give us sight where we are blind
-to open our ears to what we have been ignoring
-to cleanse us of the past that weighs us down
-to make us good news to the poor who need us.
Click here for a link to this Sunday's readings:
https://bible.usccb.org/bible/readings/121122.cfm