"FIRST IMPRESSIONS"

1st SUNDAY OF ADVENT

A November 27, 2022

Isaiah 2: 1-5; Psalm 122; Romans 13: 11-14; Matthew 24: 37-44

by Jude Siciliano, OP

Dear Preachers: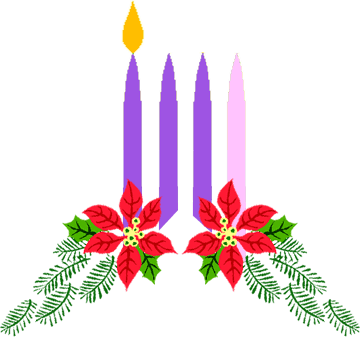 ---
---
What do you use to tell the time? Perhaps you have a wrist watch, or you check your cellphone. In former days wrist watches were notoriously inaccurate and would be useless if you failed to wind them at the beginning of the day. And when they were working they might run fast, or slow. You would have to check the electric wall clock for the true time.
When Paul tells his Roman Christian community, "You know the time...," he's not looking at a time piece. (Maybe they told the time in those days with a sundial, or hour glass.) It seems in our developed world we are driven by time. Our lives are subject to the demands of the calendar and clock. We frequently check our planners to see what we must run to next. Do we have the time? Will we be late? Parents say how hard it is to coordinate the schedules of family members. We seem to run on different clocks and schedules. We look at the clock and can tell where we were an hour ago and where we have to be next.
It is the beginning of Advent, things are only going to speed ahead as we enter more and more into the holiday shopping season. But let's stop and listen to what Paul wants to tell his Roman community and us. He is telling us what time it is and he is not looking at a clock. He is looking at a different kind time and future. He reminds us that we had a beginning and we will have an ending. Are we prepared for God to end the world we know. That may sound like bad news, but Paul tells us that, with Christ's return, God wants to bring about a new creation, or finish what God began in Jesus Christ.
"The day is at hand," he tells us. That new day is like when we have to go out to a special event. We dress up for it with appropriate clothes. So, it is for us, Paul says. We have to stop dozing, being distracted and sleeping. We must get up out of bed, and dressed for what God has waiting for us. It may still be dark outside, but "the day is at hand." We are planning for an important event and we ask, "What shall we wear?" Paul tells us the "dress code" for what God is about to do: "Put on the Lord Jesus Christ." How do we do that?
First, he tells the Romans, they must stop doing the "works of darkness." Then what should we do Paul? Then follow Christ by doing his deeds, follow a good way of life. Don't get distracted by people and things that draw us away from Christ. Note, that besides personal sinful behavior we must stop doing what tears at our community – "rivalry and jealousy." Those may have been the very obstacles that divided the Roman church and would prevent them from spreading the good news.
The new day God is planning for us has already begun in the resurrection of Christ from the dead and his gift of the Holy Spirit to us. In Paul's time the sense of Christ's imminent return was charged with anticipation. It looked like their prayer, "...thy kingdom come," was about to happen. It has been a long time since then. How can we keep alive the anticipation of Christ's coming that Paul is proclaiming? Nothing has happened. So far, we are still waiting. Can we blame members of the community for looking elsewhere for comfort, pleasure and excitement? We don't have Paul's vision, he never gave us a specific date for the big day. And we can tire of waiting.
Time was on Paul's mind. How difficult it must have been for this tireless apostle to have lost precious time locked up in prison. From that place of confinement he was eager for Jesus' second coming. We hear that impatience in our Romans reading today.
Paul believes in the promise God has made to us in Christ. If we wake up, he tells us, we can trust God will act decisively in the future. In fact, if we open our eyes we can see God has already begun to heal our brokenness, forgive our sins and, we believe, overcome death. The word of God reveals God's plans for us and the world and that stirs us to renewed hope this Advent. Let's put aside our old ways and do what Paul directs, "Put on the Lord Jesus Christ."
Paul stirs baptismal images when he says, "cast off" and "put on." We must cast aside our old ways and put on the garments of the baptized. Paul uses a familiar term for our old ways, they are from the desires of the "flesh." That is, a life that does the "works of darkness" and is turned away from God.
We were baptized and so are already dressed in Christ and in him have the future God has prepared for us. Let's not doze, or fall asleep, but stay awake for our God is already healing our injured world. There is still plenty of darkness around us, but we will stay dressed in Christ's light till he comes and we will, as Paul tells us, "throw off the works of darkness." By his coming into the world Jesus' presence brought light. It is that light that comes when we do works of love, justice and peace. We have accepted Christ and we commit ourselves to living in his light and shining that light in the world. When we do that we will face challenge, but Christ has promised the support of the grace we need. It is grace that enables us to wake up, "...put on the armor of light" and become light for others.
Christmas is coming when our eyes and much of society's eyes will turn to the babe Jesus. Back in late October merchants were already focused on Christmas and gearing up for the shopping season. But Advent puts a pause on all that for us and directs us not to the babe, but to the adult, risen and returning Christ.
Click here for a link to this Sunday's readings:

https://bible.usccb.org/bible/readings/112722.cfm