THIRD SUNDAY OF ADVENT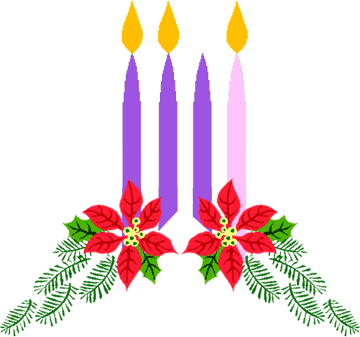 CELEBRANT: We are exhorted by Saint Paul to pray without ceasing, and to clothe our prayer with rejoicing. In that spirit, we bring our needs before the Lord our God.
READER: Please respond, "COME, LORD JESUS!"
1. That Pope Francis, Cardinal Tobin, and all our church leaders may live the words they preach to the faithful and to the world, we pray. . .
2. That the Lord God, through hearts transformed, may cause justice and praise to spring up as a garden of peace for all the nations, especially for Ethiopia and wherever else war is raging, we pray. . .
3. That all in our land held captive by unemployment and the threat of homelessness, by poverty or hunger, may be released to rejoice in the freedom of God's children by national government leaders committed to corona virus relief and ready to compromise for the sake of the common good, we pray. . .
4. That our elderly and infirm religious sisters, brothers, and order priests may live in peace and security, with the consoling knowledge of our gratitude, and that God's call to priesthood, sisterhood, and brotherhood may be welcomed by young people with joy, we pray. . .
5. That our service men and women, far from home in these special days of the year, and our medical and other essential personnel, as well as all First Responders, may know the blessing of safety, we pray. . .
6. That the seriously ill in our parish community and among our family members and friends may be gifted with love's comfort and the healing touch of our God, (especially ____________________, we pray. . .
7. That the hope of eternal life may shine upon those among us in mourning; and, ____________________, (and) all our beloved dead come to the everlasting embrace of God's love and peace, we pray. . .
8. We pause to express, in the silence of our hearts, our personal intentions
(PAUSE)
That God may receive with kindness those unspoken concerns, we pray. . .
CELEBRANT: God of justice and healing, listen to the prayer of your people. As we wait in hope-filled expectation of your Son's coming, calm the fears that beset us. Make straight your way of holiness in our hearts. We ask this in the name of Jesus, Who is coming again and Who is Lord forever and ever.