SECOND SUNDAY OF ADVENT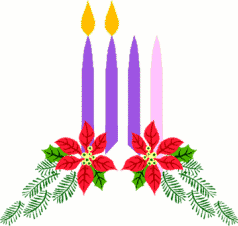 CELEBRANT: Let us now offer prayer to the God Who gathers us in His arms, and Who feeds His flock with love and compassion.
READER: Please respond, "COME, LORD JESUS!"
1. That the Church may herald, by the holiness of life of its shepherds and faithful, the glad tidings of God's coming to comfort and gather into unity all peoples, we pray. . .
2. That hearts may be transformed, and the leaders of the earth turn their hands from violence and war to the ways of righteousness and peace, we pray. . .
3. That worldly pride may be brought low, the downtrodden lifted up, valleys of injustice filled, and the uneven ground of racial prejudice leveled to become a highway for God's justice, we pray. . .
4. That the God who gathers us in His arms may reveal his compassionate and healing presence to those afflicted by the coronavirus and those tending to their needs and the needs of their loved ones, we pray. . .
5. That there may be an increase in vocations to the priesthood and the consecrated life for the comfort of God's people, we pray. . .
6. That all who place their lives in danger in service of others, in particular our service men and women far from home, may rejoice in safety; and, the seriously ill in our parish community and among our family members and friends be gifted with love's comfort and the healing touch of our God, (especially ____________________, we pray. . .
7. That Easter's glorious promise may be the hope of those among us sorrowing for loved ones; and, ____________________, (and) all our beloved dead come to the everlasting embrace of God's peace and love, we pray. . .
8. We pause to express, in the silence of our hearts, our personal intentions -
(PAUSE)
That God may receive with a special kindness those unspoken concerns, we pray. . .
CELEBRANT: God of all consolation, to us who journey as pilgrims through time, you have promised new heavens and a new earth. Grant that we may hasten the coming of that day by our holiness and devotion and be found without spot or blemish when at last it dawns. This we pray through Christ our Lord.