Dear Preachers:
In our liturgical celebrations and daily prayer we frequently pray for vocations.
I live in a novitiate community of the Southern Dominican Province, USA.
I can say that I have seen visible evidence that our prayers have been heard, for we have five vibrant novices spending their first year in the Order with us.
Please join us in praying for them as they discern their vocations.
"First Impressions" is a free weekly preaching ministry. If you can help support this ministry, as well as help with the training of our novices, we would appreciate it. Please pray for us, as we do for you, our benefactors, each day.
Send tax deductible checks (made out to "Dominican Friars") to:
Preaching Resources
Dominican Friars
3150 Vince Hagan Dr.
Irving, Texas 75062-4736
Or: For an online donation go to:
https://www.preacherexchange.com/donations.htm
Thank you.
---
---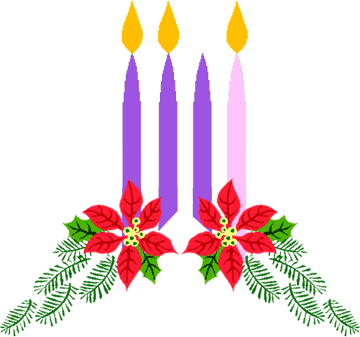 It's hard when you're in prison to know what's going on outside the locked gates and beyond the walls. A chaplain friend of mine was visiting an inmate at San Quentin prison at his cell. The inmate had been brought to the prison in the middle of the night and had not seen any of the scenery around the prison. So he asked my friend, "What's on the other side of the walls?"
Using a felt tip pen and a scrap of paper, the chaplain drew a rough map of the San Francisco Bay Area and with dots he indicated: "Here's San Francisco – here's Oakland – this is where Angel Island and Alcatraz islands are – here's the Golden gate Bridge – and this is the Richmond San Rafael bridge that you drove over at night coming from Folsom Prison." The inmate thanked the chaplain for the information.
But, later as the chaplain drove back to the East Bay, and saw the setting sun through the Golden Gate, and the low hanging pink clouds, colored by the fading sun, he thought to himself, "The inmate had some information about the Bay, but he had no idea what the real thing was like, this beautiful Bay – the brilliant setting sun."
There's nothing like first-hand experience.
John the Baptist was locked up in prison. His blunt preaching had made him powerful enemies, especially Herod, whom he had criticized for committing adultery. As Jesus said about John: he was no swaying reed in the wind; he wasn't royalty dressed up, perched on a throne. He was the messenger who was preparing Jesus' way; the way of the Messiah, with fiery rhetoric and hot warnings to repent.
John was confident and bold, but then got himself locked up and now his hopes are locked up as well – closing down on him. From what he has been hearing about Jesus, he's beginning to have doubts – not about the landscape outside his prison walls, but about the landscape of this person Jesus. Jesus isn't fiery, as John expected. Nor is Jesus spewing warnings about God's wrath.
John was a great preacher and prophet, but his expectation of the coming Messiah didn't fit Jesus. So, it's as if John has a scrap of paper and, from his prison cell, says to his visiting disciples, "Here, write this down and ask Jesus, 'Are you the one who is to come or should we look for another?"'
John wanted someone who would turn the religious and political order upside down; like a tidal wave, sweeping away the irreligious and the corrupt. He wanted someone to come riding in as head of a triumphant parade and proclaim God's mighty kingdom.
Instead, the news funneling back to the confused, jailed and fiery prophet of God, was that Jesus was eating with the tax collectors who worked to collect taxes to support Rome. Jesus wasn't castigating and condemning sinners instead, he was sitting down to meals with them and making God's forgiveness easily available to them – in John's eyes, too easily available. Jesus was even encouraging people to forgive their enemies – including their Roman enemies! Things hadn't worked out the way John expected and now he's locked up in prison facing death.
When John's disciples arrive with their questions in hand, Jesus doesn't give direct answers. But he tells John's disciples to go back and give their own testimony about what they see and hear around them: the blind receive sight, the lame walk, lepers are cleansed, the deaf hear, the dead are raised and the poor have good news preached to them.
Bottom line: Jesus was helping those in most need, those who didn't have anyone else to help them, or anyone who could help them. Turns out, Jesus didn't come, as John had hoped, to destroy the wicked, but to restore them; to give them the possibility of a second chance. Jesus was inviting the ignorant, the sinners and the foolish back to God's highway – the right way.
Even today, some people still take offense at the kind of Messiah Jesus turned out to be. Some fundamentalists, perhaps even some of us, want him to close the door on anyone different from themselves. They consider themselves respectable and they have a long list of those who shouldn't make it in: people of other religions, last-minute converts, gays, or even people like that prisoner at San Quentin.
This is the season of expectation – Advent. It is a when children and adults too, make lists of what they would like to receive for Christmas. But Advent means more than that to us. We anticipate and hope for renewal and deepening of our faith during this reflective time – we are looking for the coming of Jesus to set us free:
-to give us sight where we are blind
-to open our ears to what we have been ignoring
-to cleanse us of the past that weighs us down
-to make us good news to the poor who need us.
Click here for a link to this Sunday's readings:
https://bible.usccb.org/bible/readings/121122.cfm
May God the Preacher bless you, entrusting you with the Word that gives life and hope to a thirsty world. May you life bear witness to this Word in you and may your proclamation of this Word echo in the hearts of all those with whom you live and work. May even the stranger know the passion of your commitment.

May God the Preacher be with you.

-----Maxine Shonk, OP, "Blessing Upon Blessing," (Spirituality Network, Inc, Columbus, Ohio, 2010).
An Advent Practice
Would you drop a note to one of the death row inmates we list in each week's "First Impressions?" Cf below.
The desert and the parched land will exult; the steppe will rejoice and bloom.
Isaiah 35:1
"Rejoice!" I say, "Rejoice!" The third Sunday of Advent, so called from the first word of the Introit at Mass (Gaudete, i.e. Rejoice), calls upon the faithful to worship and hail with joy, "The Lord who is now nigh and close at hand." While our attitude during Advent is one of preparation, penance, and expectation, this Sunday's liturgy symbolizes that joy and gladness in the promised redemption /salvation should never be absent from the heart of the faithful.
Many Christians have reduced "salvation" to assurance of a blessed afterlife with God. However, if we look at biblical words translated as "salvation," we find that they convey meanings of healing, wholeness, and right relationships. The human person is capable of acting on these three meanings of salvation. As Isaiah points out, salvation begins on this earth.
One of the best ways we can make a difference and bring about a bit of salvation is to advocate on behalf of the poor and against unjust situations. Here are some avenues:
1. Affordable Housing—Habitat for Humanity of Wake County Advocacy Ambassadors understand that a family that spends more than 30 percent of their income toward housing is considered cost-burdened and may have difficulty affording other necessities. Lift your voice through our Cost of Home Campaign and local advocacy efforts to promote affordable housing for all. https://www.habitatwake.org/advocacy
2. Immigrants & Refugees--Justice for Immigrants (JFI) primary objectives are to educate the public, especially the Catholic community about Church teaching on migration and immigrants and to organize Catholic networks to assist qualified immigrants and refugees to obtain the benefits. Contact Luisa Martin-Price Luisa.MartinPrice@raldioc.org
3. Racial Justice & Equity--The Reflecting Pool joins in advocating and promoting policies at all levels that will combat racism and its effects in our civic institutions and Church by self-reflection in prayer, studying the issue, and acting to effect change. Contact Lauren Green at socialconcern@hnojnc.org. As you light the third Advent candle, reflect on the baby Jesus who was homeless, a refugee, and from a minority people. Then, rejoice in the God who is coming to be with us and who saves us by showing us how to help others..
Barbara Molinari Quinby, MPS, Director,
Office of Human Life, Dignity, and Justice Ministries
Holy Name of Jesus Cathedral, Raleigh, NC
Mini-reflections on the Sunday scripture readings designed for persons on the run. "Faith Book" is also brief enough to be posted in the Sunday parish bulletins people take home.
From today's Isaiah reading:
Say to those whose hearts are frightened:
Be strong, fear not!
Here is your God, who comes with vindication;
with divine recompense
God comes to save you.
Reflection:
We celebrate "Rejoice Sunday" today, because, as Isaiah points out, "Here is your God, who comes with vindication...." Our just God is going to set things right. That should give us hope and determination to continue (or, begin!") our efforts to cooperate with God's just plans now in the world around us. Happily we are not relying on our own efforts because we trust the prophet's assurance that God is close
So, we ask ourselves:
In what concrete ways do I experience the closeness of God in my life now?

Do I see that the good works I do enable others to experience God's reaching out to them?
POSTCARDS TO DEATH ROW INMATES
Many people say that we need the death penalty in order to have "justice for the victims."
But so many family members of murder victims say over and over that the death penalty is not what they want. It mirrors the evil. It extends the trauma. It does not provide closure. It creates new victims… it is revenge, not justice.
Killing is the problem, not the solution.
----Shane Claiborne, Death Penalty Action's Advisory Board Chairman,
This is a particularly vulnerable time for state and federal prisoners. I invite you to write a postcard to one or more of the inmates listed below to let them know we have not forgotten them. If the inmate responds you might consider becoming pen pals.
Please write to:
Charles Bond #0036850 (On death row since 3/24/1995)
Thomas Larry #0233526 (4/28/1995)
Darrell Woods #0497100 (5/22/1995)
----Central Prison, P.O. 247 Phoenix, MD 21131
Please note: Central Prison is in Raleigh, NC., but for security purposes, mail to inmates is processed through a clearing house at the above address in Maryland.
For more information on the Catholic position on the death penalty go to the Catholic Mobilizing Network: http://catholicsmobilizing.org/resources/cacp/
On this page you can sign "The National Catholic Pledge to End the Death Penalty." Also, check the interfaith page for People of Faith Against the Death Penalty: http://www.pfadp.org/
"First Impressions" is a service to preachers and those wishing to prepare for Sunday worship. It is sponsored by the Dominican Friars. If you would like "First Impressions" sent weekly to a friend, send a note to Fr. John Boll, OP at jboll@opsouth.org.
If you would like to support this ministry, please send tax deductible contributions to Fr. Jude Siciliano, OP:
St. Albert Priory
3150 Vince Hagan Drive
Irving, Texas 75062-4736
Make checks payable to: Dominican Friars.
Or, go to our webpage to make an online donation:
https://www.PreacherExchange.com/donations.htm
1. We have compiled Four CDS for sale:
Individual CDs for each Liturgical Year, A, B or C
One combined CD for "Liturgical Years A, B and C."
If you are a preacher, lead a Lectionary-based scripture group, or are a member of a liturgical team, these CDs will be helpful in your preparation process. Individual worshipers report they also use these reflections as they prepare for Sunday liturgy.

You can order the CDs by going to our webpage: www.PreacherExchange.com and clicking on the "First Impressions" CD link on the left.

2. "Homilías Dominicales" —These Spanish reflections on the Sunday and daily scriptures are written by Dominican sisters and friars. If you or a friend would like to receive these reflections drop a note to Fr. John Boll, OP at Jboll@opsouth.org.

3. Our webpage: www.PreacherExchange.com - Where you will find "Preachers' Exchange," which includes "First Impressions" and "

Homilías

Dominicales," as well as articles, book reviews, daily homilies and other material pertinent to preaching.

4. "First Impressions" is a service to preachers and those wishing to prepare for Sunday worship. It is sponsored by the Dominican Friars. If you would like "First Impressions" sent weekly to a friend, send a note to fr. John Boll, OP at the above email address.
---
Thank you and blessings on your preaching,
Fr. Jude Siciliano, OP

St. Albert the Great Priory & Novitiate
3150 Vince Hagan Drive
Irving, Texas 75062-4736
972-438-1626
---
Click on a link button below to view the reflection indicated.
(The newest items are always listed first.)