Dear Preachers:
When I moved to Texas I noticed some strange things. The highway signs were blurred, was it the fault of Texas sign painters? The local newspaper was hard to read; were the newspapers using cheaper ink, inferior printing presses, smaller fonts? No! I went to the optometrist. You know the routine, for 40 minutes she changed one lens after another asking, "Which is clearer, number one, or number two? And then again, "Which is clearer, number one or number two?" You guessed it: it wasn't the fault of Texas sign painters, or newspaper printers using cheap ink. Little by little my eyes had grown weaker and I needed a stronger prescription. I needed help seeing clearly.
That is the way it happens: Little by little our eyes get weaker. You don't notice it at first, but you may suspect it's happening so you go to someone who can measure them, someone who knows and can tell you what's happening and give you help. We're not just talking about a physical sight, are we? A follower of Christ needs to have clear sight and that can fade on us as life goes on. We need to see the world through the eyes of Jesus, our lens, who keeps us focused. There is a lot around us in our world, at work, with our friends, even in our own families, that would blur the sight we Christians need to have. Sometimes we just don't lose a little of our Christian vision, sometimes we become blinded, even though we have 20/20 vision.
Let's welcome Bartimaeus into our company. He is sitting blind by the side of the road. Like us he is a fellow traveler on life's journey, but he is stalled in place, stuck by the roadside, going nowhere. Even if he knew where he wanted to go he couldn't see how to get there. Perhaps we have something in common with him. Maybe we are also stuck in place. We may need to admit at certain moments in our lives, or maybe right now – we do not see where we are going, or what to do next. At times, we may have had to come right out and admit, "Boy was I blind!" "What was I thinking!" "I was so stubborn my eyes were closed to the truth!"
Bartimaeus did not have much going for him: he could not be a carpenter, work in the vineyard, sow seeds and harvest crops. In his society's eyes he was worth less than nothing. Their belief was that his blindness was due to some sin he committed. So what else could he do? He parked himself by the road where people passed. He did have one thing going for him; he had his voice to plead his case. And, he had his hearing – it is said that blind people develop extra sharp hearing.
Had he heard about Jesus, from other people, the way we learned our faith by listening to good teachers? Did he hear that Jesus could bring rest to weary travelers? Did he hear how Jesus could put people at peace with themselves, with their neighbors, and with God? Did Bartimaeus hear that Jesus had opened the ears of the deaf and the eyes of the blind – as the prophets had foretold?
Bartimaeus certainly heard something very good about Jesus because when he hears it is Jesus passing he uses his strong beggars' voice and cries out, "Son of David, have pity on me." "Son of David" is a biblical term for the Messiah – someone whom God would send to help those waiting a long time along life's many roadsides. He may be physically blind, but Bartimaeus has spiritual sight, he sees what others do not.
We welcome Bartimaeus into our circle of prayer today, or if you choose, we sit with him by the roadside. We learn from him to listen to Jesus' followers. They tell the blind beggar, "Take courage, he is calling you." Each of us is being called in some way to Jesus. We hear Jesus say what he said to Bartimaeus, "What do you want me to do for you?" The beggar hears that Jesus is willing to help and invites him to acknowledge his need."What do you want me to do for you?" And so, the beggar speaks up, "Master, I want to see." Then he hears more, the words of healing, "Go your way your faith has saved you."
Jesus meets us today by the roadside, and finds us not seeing, or looking in the wrong direction. Today, for a moment, we have stopped here to hear the Word of God. Jesus is asking us, "What do you want me to do for you?" We answer from our present place, or life situation, "Master I want to see." And what is it that we want to see this day? Have we been blind to the blessings in our lives? A young father said, "I've been so blessed." I am never sure what that means to some people so I asked, "How?" He said, "My wife, my two kids, my family...." He did not mention his car, house, or even his job. That husband and father sees.
Here Jesus is asking, "What do you want me to do for you?" And we respond, "Lord, I want to see...I have been blind to people who need me, too focused on my own wants and pleasures. Lord I want to see... I've had my eyes closed to people who are different from me, different color, education, language, economic background, sexual orientation, marital status. Lord I want to see... I have been blinded by ambition, discounted the rights of others and belittled their achievements, even those of my children. Lord I want to see... I have taken on the negative attitudes of others, even those of my family and friends. Lord I want to see... I have been blinded by pride which prevents me from turning to you, Christ, for mercy."
Whatever the source of our blindness, the good news is that it can be cured by the same "Sight-giver" Bartimaeus turned to. It may happen as fast as our sins being forgiven when we ask. But remember, Jesus did not call the man directly, his followers were his intermediaries, "Take courage, get up, Jesus is calling you." We can give thanks in our prayer today for those guides who helped us find our way to Christ when we needed sight. Who are they? Call them to mind with gratitude at this Eucharist. Those who ministered to the blind man encouraged him, and helped him find his way to Christ. The blind man first met Christ in those encouraging ministers.
We pray that like Jesus' followers in the story, we can help others find their way to Jesus by the example of our lives, and our willingness to share our belief with them. Who might they be? After a recent vaccine shot a friend told me, "The virus is very contagious." I know. So is Christianity, people can catch it from us – that is our calling and that's what we pray for today, to be witnesses of Christ to others so that they can "catch" him from us.
Click here for a link to this Sunday's readings:
https://bible.usccb.org/bible/readings/102421.cfm

This then, is salvation: When you marvel at the beauty of created things

and praise the beautiful providence of their Creator.

Meister Eckhart, OP
Although they go forth weeping, carrying the seed to be sown. They shall come back rejoicing, carrying their sheaves.
Psalm 126:6
The readings this week show life with God as a journey. Both Jewish Pharisees and early Christians refer to this journey as "the way." For the Jews, YHWH's way was to return home from exile, carrying what they had reaped during their time away. For early Christians, they are sent to carry the seed of Jesus' teachings to the world. On this World Mission Day 2021, what "way" are you traveling?
In his message marking this Day, Pope Francis' announces:
"The theme of this year's World Mission Day – 'We cannot but speak about what we have seen and heard' (Acts 4:20), is a summons to each of us to 'own' and to bring to others what we bear in our hearts. . .Our life of faith grows weak, loses its prophetic power and its ability to awaken amazement and gratitude when we become isolated and withdraw into little groups. By its very nature, the life of faith calls for a growing openness to embracing everyone, everywhere. The first Christians, far from yielding to the temptation to become an elite group, were inspired by the Lord and his offer of new life to go out among the nations and to bear witness to what they had seen and heard: the good news that the Kingdom of God is at hand. They did so with the generosity, gratitude and nobility typical of those who sow seeds in the knowledge that others will enjoy the fruit of their efforts and sacrifice. I like to think that 'even those who are most frail, limited and troubled can be missionaries in their own way, for goodness can always be shared, even if it exists alongside many limitations'" (Christus Vivit, 239).
The way of the Lord is not without its hardships and sorrows, but it is ultimately a way of deep joy that leads to our home with the Lord.
What seeds of the Gospel teachings do you have to share? As the laity, we are called to go out into the world and make our wider community a more just and loving place for all; to speak and share of the goodness we have received. Ministries to the wider community can be found at: https://www.raleighcathedral.org/human-life-dignity-justice
And may your journey on the Lord's way bring you blessedly home.
Barbara Molinari Quinby, MPS, Director,
Office of Human Life, Dignity, and Justice Ministries
Holy Name of Jesus Cathedral, Raleigh, NC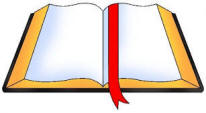 Mini-reflections on the Sunday scripture readings designed for persons on the run. "Faith Book" is also brief enough to be posted in the Sunday parish bulletins people take home.
From today's Gospel reading:
Jesus said to [Bartimaeus], "What do you want me to do for you?"
Reflection:
Jesus meets us where he found the blind Bartimaeus, by the roadside, also not seeing, or looking in the wrong direction for wisdom and insight. Today, for a moment, we have stopped to hear the Word of God and Jesus asking us, "What do you want me to do for you?" We answer from our present place, or life situation, "Master I want to see."
So, we ask ourselves:
How would we respond to Jesus' question, "What do you want me to do for you?"
Have we ever shared what He has done for us with another?
POSTCARDS TO DEATH ROW INMATES
"Love all my friends and all the friendships that I have made. They are like the sky. It is all part of life, like a big full plate of food for the soul. I hope I left everyone a plate of food full of happy memories, happiness and no sadness."
—Last words of Quintin Jones before he was executed on May 19, 2001 at Huntsville Prison, Texas. Media witnesses were not admitted to his execution.
---
This is a particularly vulnerable time for state and federal prisoners. I invite you to write a postcard to one or more of the inmates listed below to let them know we have not forgotten them. If the inmate responds you might consider becoming pen pals.
Please write to:
Daniel M. Cummings #0095279 (On death row since 12/16/994)
James Thomas #0404386 (2/24/ 1995)
Tony Sidden #0368820) (3/15/1995)
----Central Prison, P.O. 247, Phoenix, MD 21131

For more information on the Catholic position on the death penalty go to the Catholic Mobilizing Network:

http://catholicsmobilizing.org/resources/cacp/

On this page you can sign "The National Catholic Pledge to End the Death Penalty." Also, check the interfaith page for People of Faith Against the Death Penalty: http://www.pfadp.org/

"First Impressions"

is a service to preachers and those wishing to prepare for Sunday worship. It is sponsored by the Dominican Friars. If you would like "First Impressions" sent weekly to a friend, send a note to fr. John Boll, OP at jboll@opsouth.org.

If you would like to support this ministry, please send tax deductible contributions to Fr. Jude Siciliano, OP.

St. Albert Priory, 3150 Vince Hagan Drive, Irving, Texas 75062-4736

Make checks payable to: Dominican Friars. Or, go to our webpage to make an online donation:

https://www.PreacherExchange.com/donations.htm

1. We have compiled Four CDS for sale:
Individual CDs for each Liturgical Year, A, B or C
One combined CD for "Liturgical Years A, B and C."
If you are a preacher, lead a Lectionary-based scripture group, or are a member of a liturgical team, these CDs will be helpful in your preparation process. Individual worshipers report they also use these reflections as they prepare for Sunday liturgy.

You can order the CDs by going to our webpage:

www.PreacherExchange.com and clicking on the "First Impressions" CD link on the left.

2. "Homilías Domincales" —These Spanish reflections on the Sunday and daily scriptures are written by Dominican sisters and friars. If you or a friend would like to receive these reflections drop a note to Fr. John Boll, OP at Jboll@opsouth.org.

3. Our webpage: www.PreacherExchange.com - Where you will find "Preachers' Exchange," which includes "First Impressions" and "Homilías Dominicales," as well as articles, book reviews, daily homilies and other material pertinent to preaching.

4. "First Impressions" is a service to preachers and those wishing to prepare for Sunday worship. It is sponsored by the Dominican Friars. If you would like "First Impressions" sent weekly to a friend, send a note to Fr. John Boll, OP at the above email address.
---
Thank you and blessings on your preaching,
Fr. Jude Siciliano, OP

St. Albert the Great Priory of Texas
3150 Vince Hagan Drive
Irving, Texas 75062-4736
972-438-1626
---
Click on a link button below to view the reflection indicated.
(The newest items are always listed first.)