"FIRST IMPRESSIONS"

24th SUNDAY

, September 17, 2023

Jude Siciliano, OP

<![if !vml]><![endif]>
Dear Preachers:
Today's gospel reflects an important goal of Matthew. He is concerned about issues that divide the Christian community. The primary issue is forgiveness because of its importance for the integrity of the community. So, today's central message is about how members of the church are to behave towards each other – be forgiving.
The parable comes at the end of Matthew's discourse on church life, which covers all of chapter 18. Recall Matthew's origins. He was a tax collector. Tax collectors were considered traitors to the Jewish community. Still, Jesus called Matthew to be a disciple and then he went to eat at his house (9:9ff). Once there, Jesus sat at table with many other tax collectors and sinners. The Pharisees took offense at Jesus' eating at the house of a sinner, surrounded by other sinners. But Jesus responded to them, "Those who are well do not need a physician, but the sick do….I did not come to call the righteous, but sinners" (9:13).
In the light of Matthew's own experience of forgiveness we can see why he would end this section on church life with a parable about extraordinary mercy and the requirements to express forgiveness within the community.
Peter puts a question to Jesus. "Lord, if my brother [sister] sins against me, how often must I forgive? As many as seven times?" Peter seems very open. Has he picked up Jesus' message about forgiveness? Though he does put a limit on the number of times he must offer forgiveness to a member of the community. After all, forgiving the same person seven times seems very generous. Peter suggests what we commonly say when pushed to the limits of forgiveness: "Enough is enough!" Sometimes one has to draw the line. Discipline has to be expressed in any human community and that includes the church. The rabbis drew the line after forgiving a person three times for the same offense. So, Peter is being generous in his offer of seven times. We are very familiar with Jesus' response to Peter's question, "I say to you, not seven times, but seventy-seven times." Jesus does not put a cap on forgiveness. He pulls away from all limits – from keeping a record of wrongs and also from exposing the wrongs of the offender. The parable illustrates the presence of a new order in Jesus' coming.
Jesus elaborates his response to Peter with the parable. A king takes an account of his household and finds that one servants is in debt for a "huge amount." In the earlier translations of this passage the debt was expressed in "talents" – literally "ten thousand talents." This would require over 160,000 years of full-time work to pay off – with no days off! It's clear the servant would never be able to pay the debt.
The servant makes an absurd request from the king. He asks for time to pay what he owes. Which he would never be able to do. With desperation comes boldness. The surprise in the parable is the king's response to the request. He gives full and free forgiveness. He did not discount the debt, or give the servant more time to pay, which considering the size of the debt, was impossible. He just forgave. Hint: in the original language the word used for "forgive" is the same as is regularly used in the Bible for the "forgiveness" of sins.
The king shows extraordinary mercy in forgiving the debt. But the forgiven servant refuses to imitate his master's generosity towards another servant in the household in debt to him. The servant, who had no right to be forgiven of his enormous debt to the king, now claims his rights over his debtor. But that debt could easily have been paid. Note that the debtor uses the same words to request mercy the first servant originally used to the king.
We humans can be blind and uncomprehending to what's happening. We can miss the desperate needs of other people, even when they are in the same desperate situation we were once in ourselves.
God's sternness is not the primary point of the parable. Instead, the lesson for us is in verse 33: we ought to act towards others as God has acted towards us. What kind of a person would hold onto a petty offense in light of the forgiveness God offers us? This is good news to those of us who repeatedly fall into the same sins and repeatedly ask for forgiveness and receive it. Where would we be without God's mercy?
Our response to what we have received is to give it to others. For most of us it is not that big sins we repeat again and again, but the petty ones that we struggle to overcome. We experience our helplessness regularly and just as regularly rely on God's mercy, and we receive it.
Let's not overlook the last paragraph in Jesus' teaching: we are to forgive from our heart – not words grudgingly given, but from our heart. What might help is our returning regularly to our faith in God's constant forgiveness. Living with that reminder and gratitude might open the channel of forgiveness in our own hearts. It is a gospel dynamic: love of God is linked to love of neighbor. The experience and awareness of what God has done for us, will enable us to do the same for others – love and forgive from the heart.
Click here for a link to this Sunday's readings:
https://bible.usccb.org/bible/readings/091723.cfm
Wrath and anger are hateful things, yet the sinner hugs them tight.
--Sirach 27:30
Several things are overlapping at this moment. The national movement, Campaign Nonviolence, begins its annual "week" this coming September 21 on the International Day of Peace and concludes October 2 on the International Day of Nonviolence. Campaign Nonviolence seeks to mainstream nonviolence as a way of life and opposes war, poverty, racism, and environmental destruction. Speaking of the latter, this is also the annual Season of Creation whose theme this year is "Let Justice and Peace Flow." "God wants justice to reign," states Pope Francis in his Day of Creation message 9/1/2023, which "is essential for our proper life as children created in the image of God, no less than water is essential for our physical survival." Pope Francis proclaims that it is precisely "our unbridled burning of fossil fuels and the destruction of forests that are raising temperatures and provoking great droughts", while "the terrible shortage of water increasingly besets our homes, from small rural communities to large metropolises."
As I am writing this column, I am watching the catastrophic results of the firestorm in Lahaina, Maui. The loss of life in an out-of-control fire is devastating. One person interviewed said that the fire hydrants literally had no water.
Pope Francis states in his encyclical, Laudato Si', that "everything is connected." If, in fact, everything is connected then, in order to have peace with each other and the earth, several nonviolent actions must be taken so that we can set in motion a "transformation of our hearts, our lifestyles and the public policies that govern our societies" (Pope Francis 9/1/2023).
Pope Francis explains: "Peace means Forgiveness. . .[and] makes it possible to heal old wounds. Peace means Welcome, openness to dialogue, the overcoming of closedmindedness. . . Peace means Cooperation, a concrete and active exchange with another. . .Peace denotes Education, a call to learn every day. . .to acquire a culture of encounter, purifying the conscience of every temptation to violence. . ." (9/20/16). Forgiveness. Welcome. Cooperation. Education. If we truly want peace on earth and with creation, we must involve ourselves in all four. Yet, as Sirach states "the sinner hugs them tight." We hold on to our grudges, we close the door on encounters with others and the earth, we seek to dominate not cooperate, and we fail to educate ourselves. Will you let yourself be transformed?
For CNV events: www.paceebene.org
For Season of Creation: www.seasonofcreation.org
Barbara Molinari Quinby, MPS, Director
Office of Human Life, Dignity, and Justice Ministries
Holy Name of Jesus Cathedral, Raleigh, NC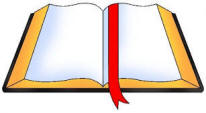 Mini-reflections on the Sunday scripture readings designed for persons on the run. "Faith Book" is also brief enough to be posted in the Sunday parish bulletins people take home.
From today's Gospel reading:
Peter approached Jesus and asked him:
"Lord, if my brother sins against me, how often must I forgive?
As many as seven times?"
Jesus answered, "I say to you, not seven times,
but seventy-seven times."
Reflection:
Reflecting on the gift of forgiveness God has given us, might enable us to forgive the debts we hold against others. Being changed by the forgiveness God always makes available to us, can enable us to forgive, the way God does, free of charge.
So we ask ourselves:
What experience have I had of getting something I didn't earn, or deserve, for free?

Was I changed, deeply affected by that experience?
Was I moved in a similar way to be as generous to another?
POSTCARDS TO WOMEN DEATH ROW INMATES
Inmates on death row are the most forgotten people in the prison system. Each week I am posting in this space several inmates' names and locations. I invite you to write a postcard to one or more of them to let them know that: we have not forgotten them; are praying for them and their families; or, whatever personal encouragement you might like to give them. If the inmate responds, you might consider becoming pen pals.
Please write to:
Blanche Moore #0288088 (On death row since 11/16/1990)
Carlette Parker #0311386 (4/1/1999)ette F Black/African American
---- P.O. 247 Phoenix, MD 21131

Please note: for security purposes, mail to inmates is processed through a clearing house at the above address in Maryland.

For more information on the Catholic position on the death penalty go to the Catholic Mobilizing Network:

http://catholicsmobilizing.org/resources/cacp/

On this page you can sign "The National Catholic Pledge to End the Death Penalty." Also, check the interfaith page for People of Faith Against the Death Penalty:

http://www.pfadp.org/

"First Impressions"

is a service to preachers and those wishing to prepare for Sunday worship. It is sponsored by the Dominican Friars. If you would like "First Impressions" sent weekly to a friend, send a note to Fr. John Boll, OP at jboll@opsouth.org.

If you would like to support this ministry, please send tax deductible contributions to Fr. Jude Siciliano, OP:

St. Albert Priory

3150 Vince Hagan Drive

Irving, Texas 75062-4736

Make checks payable to: Dominican Friars...

Or, go to our webpage to make an online donation:

https://www.PreacherExchange.com/donations.htm

REFERENCES

ORDERING OUR CDs:

We have compiled Four CDs for sale:
Individual CDs for each Liturgical Year, A, B or C

One combined CD for "Liturgical Years A, B and C.
If you are a preacher, lead a Lectionary-based scripture group, or are a member of a liturgical team, these CDs will be helpful in your preparation process. Individual worshipers report they also use these reflections as they prepare for Sunday liturgy.
You can order the CDs by going to our webpage: https://www.PreacherExchange.com and clicking on the "First Impressions" CD link on the left.
OTHER PUBLICATIONS BY EMAIL:
1. "HOMILIAS DOMINICALES" ---These Spanish reflections on the Sunday and daily scriptures are written by Dominican sisters and friars. If you or a friend would like to receive these reflections drop a note to "Fr. John J. Boll, OP." <preacherexchange@att.net>
2. "VOLUME 2" is an opportunity for you to hear from the readers of First Impressions. To subscribe or Send your own reflections: Send them to "Fr. John J. Boll, O.P." <preacherexchange@att.net > Your contributions to Volume 2 are welcome.
OUR WEBSITE: https://www.preacherexchange.com
Where you will find Preachers Exchange, which includes "First Impressions," "Homilias Dominicales," and "Volume 2" as well as articles, book reviews, daily homilies and other material pertinent to preaching and Scripture reflection.
FOR EMAIL HELP OR TO UNSUBSCRIBE, SUBSCRIBE, OR CHANGE:
Email "Fr. John J. Boll, OP." <preacherexchange@att.net>
---
---