Dear Preachers: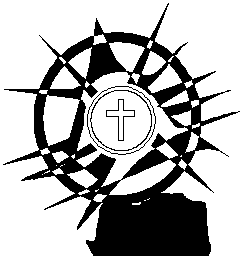 "...the one who feeds on me...."Jesus sounds like a pregnant woman whose child in the womb is being nourished by the mother's own body. Or, like an infant who continues to feed on the mother during the nursing period. The child in the womb, or at its mother's breast, could not survive without the constant feedings that the mother provides. But any parent will attest that the feedings continue throughout the child's life. Even when the child is an adult, it still comes back to the place of nourishment it finds in its parents. "Feedings" are not only about physical food, nor are they just for certain periods of life – we need feedings throughout our life time if we are to manage this journey we are on and get to the home Jesus has prepared for us. There the feedings will be a banquet that he says will never end.

Some of us adult children are still being feed by our parents as we learn wisdom from them about aging, limitations and sickness. The learning continues right up to their passing – and even beyond, as we recall and are guided by their words and example throughout our lives. When we have truly nourishing parents, we continue to learn lessons from them that prepare us for our own old age, a more confined life and possibly ailments, or serious illnesses. With reasonably good parents, the day time and night time "feedings" last well beyond the crib stage. Malnutrition takes place when children, young or grown, have not found nourishment from a mother or father. When "feedings" were withheld: when affection, encouragement, approval, teaching, and advice were not given, or poorly given, then under-nourishment resulted and haunts us throughout our lives. Unfortunately, these "lacks" don't stop with us, often they are passed on to the next generation.

When parents do not provide the right kind of "feedings" for their children, life is diminished. One's spirit can shrivel up and die if good and lasting food has not been there from the beginning. The preacher can draw the parallel from the ways we have been fed by good parents throughout the stages of our lives, to the way Jesus feeds us by his very life and constant presence – his body an blood.

In Deuteronomy Israel is reminded how God fed the fledgling people during their desert sojourn. It doesn't sound like the trip was a garden tour. They were "...guided through a vast and terrible desert with its saraph serpents and scorpions, its parched and waterless ground...." The way out of slavery of any kind is not easy. Freedom's child needs help to break free, take the first tentative steps, overcome rough obstacles and there are temptations to turn back each step of the way. But God provides manna and water from "the flinty rock." I don't suppose the Israelites on their way to freedom felt like their desert fare was a banquet – but it was enough to sustain them. Some parts of our journey are so rough that we can barely get through the day, but we do because manna and water are provided when: a family member shows up to offer relief; a friend calls to chat and makes us laugh; a son or daughter makes the right and adult choice; a brief vacation revives a drooping spirit; a piece of music on the car radio gives us a moment's relaxation; or a liturgical celebration touches a deep down hungry spot. When the Israelites looked back, as they did in Deuteronomy, they could see God's feeding them a day at a time, and when they were fragile, God seemed to be nursing them at the breast.

It often is a desert journey. I have never known anyone who found deep change, or freedom from the slavery of any addiction, easy. We struggle and move mighty mountains in order to effect change in our lives. When the struggle is a difficult and prolonged one it can feel like we are on our own. But when we have experienced beneficial change and look back on our efforts, we must admit we couldn't have done it on our own. Someone was feeding us all along the way.

A man once told me about his struggle to get and stay sober through Alcoholics Anonymous. He had tried to break away from alcohol on his own many times, but couldn't. Then, like the Israelites in Egyptian slavery, he heard a voice deep inside calling him to "come out" and begin his journey to freedom. That began a long journey of hard work, day by day – succeeding, slipping, and then succeeding again to stay sober. "It was hard work," he told me, "but I never could have done it without God's help." Manna, day by day; water from the "flinty rock." How else is this possible, except by God's outstretched hand that provides the food for this day? Yet, because it can feel like our own efforts, we need to be reminded of the Source. Moses is doing this as he addresses the Israelites after their days in the desert. He also speaks to us, who may be just starting or struggling along freedom's desert trek.

"Remember how for forty years now the Lord, your God, has directed all your journeying in the desert...." This is not a question, but a statement.... as if to say, "Remember!" "Do not forget the Lord, your God, who brought you out of the land of Egypt, that place of slavery...." To show that we have not forgotten the many ways God has nourished us, we celebrate Eucharist today. Attend to all the expressions of remembrance and gratitude that are expressed in our celebration. Listen and enter into the words, as we pray, "We remember," "We recall," We praise you and give you thanks." Etc.

Of course, we followers of Christ have been nourished in a very special way through Christ, upon whom we have fed from the first moments of our faith journey until this very moment. When we were still infants and children, (or as adult converts), others fed us Christ. First, in small mouthfuls and then in more substantial solid food. They taught us about Christ, helped us learn our prayers and inspired us by how they lived his life as his followers. When we were sick, they nursed us to health; lonely they were there as faithful companions; groping in darkness, they were the Christ-light helping us find the way. They brought us to "the bread that came down from heaven," we ate and were able to travel still one more day through any wilderness in which we found ourselves.

Today celebrates God's presence in our lives in many bountiful ways, most particularly in our Eucharistic celebration where the Word of God has been broken and shared and the broken bread and poured cup have reaffirmed our union with Christ. This Eucharist reminds us that God feeds us a choice food and drink today. The food for our journey has been God's own Son. Jesus is the meal that God gives us to help keep us going till the end of our desert journey. This is the food that puts us more firmly on the road home and when we trip and stumble over obstacles, enables us to pick ourselves up, dust ourselves off and start all over again.

Distributing the Eucharist has changed since I first started doing it. People used to kneel at a communion rail and, as I held up the host, reverently close their eyes. I would say, "the Body of Christ" and they would whisper, "Amen, " and then stick out their tongue to receive the communion wafer. In the mid-seventies, the rubrics changed and I realized my thinking about what we were doing at the moment of reception of communion did too. The altar rails that separated me from them were removed. Laity are now also eucharistic ministers. People were given the option, which almost all have taken, of receiving the eucharistic bread in their hands – which many diocese require of everyone these days because of the pandemic. Someday those desiring to received the cup will again be able to do so.

This is what it will look like again when we will be able to return to our former ways. People will come forward, put our their hands and we will look each other in the eyes. I, or a eucharistic minister, will say, "the Body of Christ," but now it has a new dimension for me and I hope for them also. As I hold the communion bread, or the cup of consecrated wine, I am announcing to them that they too are the body of Christ and the blood of Christ. We are receiving what we are – and hope to more fully become. Christ's life we are receiving helps turn our full attention from ourselves to others. We have always said that the bread and wine are the real presence of Christ. What we hope is happening is that we are also becoming Christ's real presence to our world.

Click here for a link to this Sunday's readings:

http://www.usccb.org/bible/readings/061420.cfm

Donald Senior: Jesus: A Gospel Portrait (New York: Paulist Press, 1992, paper)

This is a book not only for the preacher, but for the general reader interested in learning the fruits that biblical scholarship can provide to help us better know the person of Jesus and what made him someone people would follow, sacrifice and even die for. The author examines how each gospel developed and expanded the message of Jesus for their times and community's needs.

For a fuller review of this book go to our preaching webpage

https://www.preacherexchange.com/ and click on "Book Reviews."

Because the loaf of bread is one, we, though many, are one body, for we all partake of the one loaf.

1 Corinthians 10:17

I find it interesting how often common everyday things are used to make a point in scripture. This is true with the one loaf of bread image where the loaf confirms the link between God and the individual in the setting of community. Hunger was certainly prevalent in Jesus' time. So, in the passage, to share a common loaf also means no one will go hungry. Imagine that you are at a food pantry, along with many other people, looking for sustenance. You find that there is only one loaf of bread left. Will that loaf of bread be shared or hoarded?

In listening to one of Pope Francis' daily Masses recently, he said there are other pandemics occurring in the world now that are as bad or worse than the COVID-19 pandemic. He stated that almost four million people have died in the first four months of 2020 from the pandemic of hunger. The same day that I heard his homily, the news reported that American farmers were allowing food to rot in the fields. The one loaf of bread was being allowed to go to waste.

Look at these statistics:

Worldwide--More than 842 million people face hunger

United States--More than 37 million people face hunger

North Carolina--More than 1.5 million people are hungry (that is 1 in 5 children, 1 in 7 adults, and almost 32% of all seniors)

Wake County (N.C) --Approximately 41,320 food insecure children and 14% of our population or 121,650 people are hungry

These are figures gathered at least three years before our current pandemic in which food insecurity has only become worse. People who live in a household affected by food insecurity do not always know where they will find their next meal. What is wrong with our distribution chain and why doesn't every household have the security of knowing that they will not go hungry?

Every community in the country is home to people who struggle with hunger. Since federal nutrition programs don't reach everyone in need, food banks help fill the gap. Catholic Parish Outreach food pantry needs financial assistance. Help them be the literal one loaf of bread. Mail contributions to: Catholic Parish Outreach 2013 Raleigh Blvd. Raleigh, NC 27604

To advocate to end hunger, contact Bread for the World at

www.bread.org THANK YOU!

---Barbara Molinari Quinby, MPS

Director of Social Justice Ministries

Holy Name of Jesus Cathedral, Raleigh, NC

Mini-reflections on the Sunday scripture readings designed for persons on the run. "Faith Book" is also brief enough to be posted in the Sunday parish bulletins people take home.

From today's I Corinthians reading:

The cup of blessing that we bless,

is it not a participation in the blood of Christ?

The bread that we break,

is it not a participation in the body of Christ?

Reflection:

At communion, when the Eucharistic ministers hold the sacred food and drink before us, they will say, "the Body of Christ; the Blood of Christ." They are not only naming what they are offering us, they are also naming each one of us. In other words, the real presence is not only to be found in church, but in each baptized Christian nourished by the Eucharist and becoming the real presence of Christ to the world.

So we ask ourselves:
Does receiving the Eucharist make me more conscious of my union with those believers around me in church?
Have I ever thought of being a Eucharistic minister at liturgy, or for the homebound?
POSTCARDS TO DEATH ROW INMATES
"One has to strongly affirm that condemnation to the death penalty is an inhuman measure that humiliates personal dignity, in whatever form it is carried out."
---Pope Francis
This is a particularly vulnerable time for state and federal prisoners. Conditions, even without the pandemic, are awful in our prisons. Imagine what it is like now with the virus spreading through the close and unhealthy prison settings. I invite you to write a postcard to one or more of the inmates listed below to let them know we have not forgotten them. If the inmate responds you might consider becoming pen pals.
Please write to:
Keith Wiley #0654009 (On death row since 5/27/99)
William Anthony #0654093 (6/3/99)
James Jaynes #0206197 (6/4/99)
----Central Prison, 4285 Mail Service Center, Raleigh, NC 27699-4285

For more information on the Catholic position on the death penalty go to the Catholic Mobilizing Network:

http://catholicsmobilizing.org/resources/cacp/

On this page you can sign "The National Catholic Pledge to End the Death Penalty." Also, check the interfaith page for People of Faith Against the Death Penalty: http://www.pfadp.org/

"First Impressions"

is a service to preachers and those wishing to prepare for Sunday worship. It is sponsored by the Dominican Friars. If you would like "First Impressions" sent weekly to a friend, send a note to fr. John Boll, OP at jboll@opsouth.org.

If you would like to support this ministry, please send tax deductible contributions to fr. Jude Siciliano, O.P.

St. Albert Priory, 3150 Vince Hagan Drive, Irving, Texas 75062-4736

Make checks payable to: Dominican Friars. Or, go to our webpage to make an online donation:

https://www.PreacherExchange.com/donations.htm

1. We have compiled Four CDS for sale:
Individual CDs for each Liturgical Year, A, B or C
One combined CD for "Liturgical Years A, B and C."
If you are a preacher, lead a Lectionary-based scripture group, or are a member of a liturgical team, these CDs will be helpful in your preparation process. Individual worshipers report they also use these reflections as they prepare for Sunday liturgy.

You can order the CDs by going to our webpage:

www.PreacherExchange.com and clicking on the "First Impressions" CD link on the left.

2. "Homilías Dominicales" —These Spanish reflections on the Sunday and daily scriptures are written by Dominican sisters and friars. If you or a friend would like to receive these reflections drop a note to fr. John Boll, O.P. at Jboll@opsouth.org.

3. Our webpage: www.PreacherExchange.com - Where you will find "Preachers' Exchange," which includes "First Impressions" and "Homilías Dominicales," as well as articles, book reviews, daily homilies and other material pertinent to preaching.

4. "First Impressions" is a service to preachers and those wishing to prepare for Sunday worship. It is sponsored by the Dominican Friars. If you would like "First Impressions" sent weekly to a friend, send a note to fr. John Boll, OP at the above email address.
---
Thank you and blessings on your preaching,
fr. Jude Siciliano, O.P.

St. Albert the Great Priory of Texas
3150 Vince Hagan Drive
Irving, Texas 75062-4736
972-438-1626
---
Click on a link button below to view the reflection indicated.
(The newest items are always listed first.)