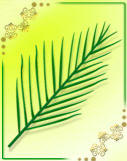 Dear Preachers:
PRE-NOTE: Today we will hear Mark's account of Jesus' passion and death. Jesus was a victim of the death penalty. A spiritual practice at this time might be dropping a card or letter to an inmate on death row. Each week we list names and addresses of three people on Raleigh's death row.
---
We have been focusing on Mark's gospel these past Sundays since the liturgical year began in Advent. Today we have the evangelist's account of Jesus' passion and death. Betrayal is a strong theme in Mark's narrative. We first hear of the plot by the chief priests and scribes to kill Jesus. Then Judas joins the betrayal; so will Peter. Peter, James and John will be with Jesus during his agony in the garden, yet they fail to stay awake and Jesus says to "Simon" (notice the return to his former name, before Jesus called him to be a disciple and changed his name to Peter), "Could you not keep watch for one hour?" After his arrest all Jesus' disciples will abandon him.

Mark's passion narrative begins with a woman's effusive, extravagant act of loving care for Jesus. I think we tend to skip over this story, as if it were merely a scene-setter, to "get to the important part." But each part of the gospel is important and the result of deliberate choice by the gospel writer. What the woman did for Jesus gives us insight into the whole passion narrative that is to follow.

Previously Mark told of the anonymous widow in the Temple who gave generously from "all that she had to live on." Mark says she gave "two small copper coins." That may not have been a lot in worldly terms but it was, as Jesus points out to his disciples, "all that she had to live on." She gave a small monetary offering, but for the widow it was an offering of her life to God. It may have seemed small to those watching, but as Jesus points out it was an extravagant gift – a gift of her whole life to God.

Today's gospel opens with the story of another anonymous woman who, in comparison to the widow, has much to offer Jesus. The woman approaches Jesus while he is eating in the house of Simon the leper. Seeming insignificant details in gospel stories are not, as it turns out, so insignificant. For example, Jesus is at a meal with his disciples and, as we shall see, the meal has Eucharistic tones. He is not just eating with them, he is at the home and table of a leper. It is unusual for Mark to name the host with whom Jesus eats, but he does name Simon and underlines his condition, he is a leper. Mark does not tell us if he is a cured leper, or still has the disease. But alluding to Simon's leprosy fits with Jesus' teaching that the sick and not the well are in need of the physician (2:17). Religious people, especially, would have avoided lepers, not only for fear of contagion, but also not to be rendered ritually unclean by contact with then. But Simon is at table with Jesus, showing that Jesus continues to be present to those the world would exclude. Hear the Eucharistic overtones? Who is welcome and gets to eat at the table of the Lord?

The woman who enters the meal is another outsider. She comes to Jesus at the table. We do not know her name and she does not seem to be related to anyone there. Unlike the widow in the Temple story, who gave everything she had to live on, this woman seems to be a person of means. She has the resources to buy an expensive, perfumed oil to anoint Jesus. This unknown woman, while not a guest, is not criticized for her intrusion, but for "this waste of perfumed oil." Some have demeaned her as a prostitute, or a disreputable woman. Mark does not say that. She is an unnamed woman who does something very significant, which Jesus says will be remembered wherever the gospel is proclaimed. There is something happening that is more than a simple pouring of oil on a dinner guest's head – something that will be remembered for ages.

The woman does not speak in the story, but her gestures are eloquent. She performs a familiar rite in the world in which Jesus lived. Anointing with oil signified a person was being appointed for a special role. Kings were often anointed as part of their coronation ceremony. Sometimes prophets were too. "Messiah" in Hebrew means, "the anointed one." ("Christ" comes from the Greek 'christos" which translates "Messiah.")

Thus, because of the biblical imagery, the woman's anointing of Christ could be an announcement that Jesus is the Messiah and is being anointed for a special task. As a woman she may have been considered insignificant in their world, but she has the honorable task of anointing the Messiah. Jesus adds to the interpretation of what the others are witnessing. He tells them, "She has anticipated anointing my body for burial." Jesus' crucified body will not be anointed when he is taken down from the cross and wrapped in a cloth by Joseph of Arimathea. After the Sabbath women will go to the tomb with perfumed oils to anoint his body. At the tomb the women will find Jesus' body gone. But the anonymous woman at the dinner party has already anointed him.

Some at the table, seeing the woman pour expensive oil over Jesus' head, make what sounds like, a reasonable objection. The oil was worth a lot, "300 day's wages" and could have been sold and given to the poor. Jesus responds, the poor will always be with them – and us too. Such care of the needy will always be the duty of disciples. But someone right before us, who is in need, should also be ministered to. Charitable works of mercy are done in public by the community of disciples. But small, private acts of loving concern will also be needed. There is no little irony in Mark's noting that immediately after this account, Judas betrayed Jesus for money. Was he also one of the disciples who objected to the woman's extravagant use of oil to anoint Jesus?

The woman had shown courage and determination. She is an outsider who intrudes on a male gathering. You can hear that in the irritated voices of those who protest what she did. She gives Jesus comfort at a difficult moment. One of the twelve is about to betray him and he will be handed over to the Roman tyrants for torture and execution. She had also anointed him as king, which will be the outcome of his death and resurrection. She has shown herself to be a true follower of Jesus. While his closest disciples fail to understand what is happening: that she has anointing Jesus for his suffering and death. Her act of self-denial is likened to Jesus' own self-denial in his suffering and death

Jesus confirms the significance of the woman's actions saying that what she has done will be told in a memory "wherever the gospel is proclaimed." He appreciates her action and calls it a "good work." I like another translation which names it a "beautiful work" (14:6). The woman is indeed a true disciple in service to the Lord. Would that our works might also fit Jesus' description as "beautiful works."

A cautionary comment:
As Holy Week begins we need to be careful not to portray all Jews in Jesus' time responsible for his death and rejecting God's Son. Our history has not been good on this issue of anti-Semitism – it still isn't. Jesus' death was the responsibility of some elite Jewish men, who had power in the capital of Jerusalem and alliances with Rome. These were the ones who manipulated the crowds who called for Jesus' execution. We want to be careful not to generalize and fall into ethnic stereotyping. The Jews are not "Christ killers."
Click here for a link to this Sunday's readings:
https://bible.usccb.org/bible/readings/032821.cfm
Let us keep in mind that "not even a murderer loses their personal dignity, and God himself pledges to guarantee this." [St. John Paul II] The firm rejection of the death penalty shows to what extent it is possible to recognize the inalienable dignity of every human being and to accept that he or she has a place in this universe. If I do not deny that dignity to the worst of criminals, I will not deny it to anyone. I will give everyone the possibility of sharing this planet with me, despite all our differences.

—Pope Francis in "Fratelli Tutti," (#269)
"They have pierced my hands and my feet"
Psalm 22:17
Jesus succumbed during a state-sanctioned, religiously- endorsed, mob-approved death penalty. This Holy Week, spend time before a crucifix and ponder this form of sentencing.

In 2018, Pope Francis revised the Catechism of the Roman Catholic Church to describe the death penalty as "an attack on the inviolability and dignity of the person" that is "inadmissible" in all cases. On October 3, 2020, he issued a new encyclical entitled "Fratelli Tutti," which ratified the position of the Catholic Church against the death penalty and called upon all Catholics to advocate for the abolition of the death penalty worldwide. Earlier in 2017, at the Meeting for Promoting the New Evangelization, he stated these thoughts:

"I am speaking of the death penalty. This issue cannot be reduced to a mere résumé of traditional teaching without taking into account not only the doctrine as it has developed in the teaching of recent Popes, but also the change in the awareness of the Christian people which rejects an attitude of complacency before a punishment deeply injurious of human dignity. It must be clearly stated that the death penalty is an inhumane measure that, regardless of how it is carried out, abases human dignity. It is per se contrary to the Gospel, because it entails the willful suppression of a human life that never ceases to be sacred in the eyes of its Creator and of which – ultimately – only God is the true judge and guarantor. No man, 'not even a murderer, loses his personal dignity' (Letter to the President of the International Commission against the Death Penalty, 20 March 2015), because God is a Father who always awaits the return of his children who, knowing that they have made mistakes, ask for forgiveness and begin a new life. No one ought to be deprived not only of life, but also of the chance for a moral and existential redemption that in turn can benefit the community.

"The harmonious development of doctrine demands that we cease to defend arguments that now appear clearly contrary to the new understanding of Christian truth. . .It is necessary, therefore, to reaffirm that no matter how serious the crime that has been committed, the death penalty is inadmissible because it is an attack on the inviolability and the dignity of the person." https://w2.vatican.va/content/francesco/en/speeches/2017/october/
documents/papafrancesco_20171011_convegno-nuova-evangelizzazione.html
What does the crucifix say?

Barbara Molinari Quinby, MPS, Director,
Office of Human Life, Dignity, and Justice Ministries
Holy Name of Jesus Cathedral, Raleigh, NC
Mini-reflections on the Sunday scripture readings designed for persons on the run. "Faith Book" is also brief enough to be posted in the Sunday parish bulletins people take home.
From today's Gospel reading:
Many people spread their cloaks on the road, and others spread leafy branches.
Those preceding Jesus as well as those following kept crying out,
"Hosanna! Blessed is he who comes in the name of the Lord."
Reflection:
Despite the fact that Jesus' appearances were humble, this did not turn people off or drive them away from him. We tend to be impressed by splash and displays of power that fill us with awe. Jesus doesn't draw attention by such grandiose spectacles, but because his words and actions hold out hope to the weary and hopeless. Today we join the crowds who greet Jesus as he enters Jerusalem. and add our own "Hosannas" to theirs.
So, we ask ourselves:
What is there about Jesus that draws me to him and keeps me as his follower?
What can I do to reflect his simplicity and humility in my daily actions?
POSTCARDS TO DEATH ROW INMATES
"One has to strongly affirm that condemnation to the death penalty is an inhuman measure that humiliates personal dignity, in whatever form it is carried out."
---Pope Francis
This is a particularly vulnerable time for state and federal prisoners. Conditions, even without the pandemic, are awful in our prisons. Imagine what it is like now with the virus spreading through the close and unhealthy prison settings. I invite you to write a postcard to one or more of the inmates listed below to let them know we have not forgotten them. If the inmate responds you might consider becoming pen pals.
Please write to:
Robert Brewington #0584095 (On death row since 9/3/1998)

Rodney Taylor #0472274 (10/12/1998)

Jeffery Meyer #0280127 (2/4/1999)
----Central Prison, 4285 Mail Service Center, Raleigh, NC 27699-4285
For more information on the Catholic position on the death penalty go to the Catholic Mobilizing Network: http://catholicsmobilizing.org/resources/cacp/
On this page you can sign "The National Catholic Pledge to End the Death Penalty." Also, check the interfaith page for People of Faith Against the Death Penalty: http://www.pfadp.org/
"First Impressions" is a service to preachers and those wishing to prepare for Sunday worship. It is sponsored by the Dominican Friars. If you would like "First Impressions" sent weekly to a friend, send a note to fr. John Boll, OP at jboll@opsouth.org.

If you would like to support this ministry, please send tax deductible contributions to fr. Jude Siciliano, O.P. - St. Albert Priory, 3150 Vince Hagan Drive, Irving, Texas 75062-4736

Make checks payable to: Dominican Friars. Or, go to our webpage to make an online donation: https://www.PreacherExchange.com/donations.htm
1. We have compiled Four CDS for sale:
Individual CDs for each Liturgical Year, A, B or C

One combined CD for "Liturgical Years A, B and C."
If you are a preacher, lead a Lectionary-based scripture group, or are a member of a liturgical team, these CDs will be helpful in your preparation process. Individual worshipers report they also use these reflections as they prepare for Sunday liturgy.
You can order the CDs by going to our webpage: www.PreacherExchange.com and clicking on the "First Impressions" CD link on the left.

2. "Homilias Dominicales" —These Spanish reflections on the Sunday and daily scriptures are written by Dominican sisters and friars. If you or a friend would like to receive these reflections drop a note to fr. John Boll, O.P. at Jboll@opsouth.org.
3. Our webpage: www.PreacherExchange.com - Where you will find "Preachers' Exchange," which includes "First Impressions" and "Homilias Dominicales," as well as articles, book reviews, daily homilies and other material pertinent to preaching.

4. "First Impressions" is a service to preachers and those wishing to prepare for Sunday worship. It is sponsored by the Dominican Friars. If you would like "First Impressions" sent weekly to a friend, send a note to fr. John Boll, OP at the above email address.
---
Thank you and blessings on your preaching,
fr. Jude Siciliano, O.P.

St. Albert the Great Priory of Texas
3150 Vince Hagan Drive
Irving, Texas 75062-4736
972-438-1626
---
Click on a link button below to view the reflection indicated.
(The newest items are always listed first.)