Dear Preachers:
---
---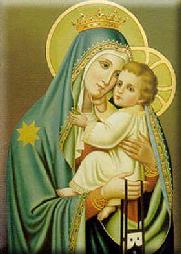 We have posted on our webpage a reflection for the feast of The Holy Family (December 30, 2022) Go to: https://preacherexchange.com/fi_12-30-22a.htm
Thank you for your response to our Advent appeal. I have tried to thank you personally, but if I missed anyone I apologize. It is not too late to make a donation. Just click here for instructions.
---
---
These Christmas days focus our attention on the Holy Family – Jesus, Mary and Joseph. But let's not forget the shepherds. They play an important part in our Nativity narrative. Their story began with the angel's visit to them in the fields. A new age was beginning with Christ's birth, but the shepherds were afraid by the angel's appearance. They were outcasts in their society. Their wandering life made them suspect: "Here today gone tomorrow" – and what did they take with them when they left town? They were treated like prostitutes, thieves and the dregs of society. When the angel showed up they must have thought that God's wrath was about to come upon them. But, the first words they heard from the angel were, "You have nothing to fear" (2:10). God comes, not with punishing vindication; not even imposing peace, but offering it to us.

The new year has begun. Shall we accept the forgiveness and peace God is offering us today? The shepherds did. After visiting the parents and the infant Jesus, they left "glorifying and praising God." Their experience had changed their lives – from fear to praise for what God was doing for us. Which makes us ask: Who are the outcasts and neglected in my world? How can I reach out to them with the good news of God's love that I have experienced? If we did that we would be like to shepherds after their visit to the Christ child. We would be giving glory to God.

With Mary we ponder what we have heard God say to us. Like other Christians we have said our "Yes" to faith in Christ. But that was only the beginning of our understanding of Jesus and our part in his mission. As we journey further, what is our role in our family, among our friends and in our world? With the shepherds how do our lives give glory to God? That is, how do we manifest in words and actions the goodness and presence of God in the world?

Our faith journey will have moments of light. One might say, "That's the easy part." There will also be times of darkness and doubt, perhaps long ones. We pray at those moments that, with Mary, we can continue to trust God is with us. What will help us do that? Like her we ponder in our hearts what we have heard God say to us and we trust the word we have heard will sustain us.

Paul says God's Son was born "under the law" (Gal 4:4). As with other newborn boys, eight days after his birth he was circumcised. He is marked as a member in the Jewish community and named Jesus – which means "the one who saves." Our faith in him, Paul tells us, makes us children of God and heirs. That faith empowers us to call God "Abba" – our caring and loving "Father."

Paul tells it like it is. He emphasizes the human condition of the Son: "God sent His Son born of a woman." In Jesus God has entered into our world through Mary's "Yes" and, through her body, God has become one of us. Mary hears the news the shepherds bring to her and Joseph. From the moment the angel announced that she would bear the Messiah Mary trusted God. But what she has to learn about Jesus is not over. As he grows and leaves home to begin his ministry she will experience the further consequences of the "Yes" she had given God. Her faith is in God's presence with her on her sojourn and so is ours.

When the shepherds arrived in Bethlehem they shared the message they were told by the angel. All who heard them were "amazed." But amazement is not enough. When I watch a person parachute out of a plane I am amazed. But, with my fear of heights, there is no chance of my ever going to follow their lead. In the gospels people are often amazed at Jesus' teachings and miracles. Amazement means Jesus has gotten their attention. We are not told if those who heard the shepherds did any thing other than be amazed. The shepherds, whom we presume were also amazed, "...returned glorifying and praising God for all they had heard and seen just as it had been told to them." They were more than just amazed. They were changed and responded to the good news that was given them.

Amazement can initiate the journey to Christ. But it is not enough. In Mark's gospel the women at the tomb see the young man in white where they had laid Jesus and they were amazed. But the man cautions them, "Do not be amazed" (Mk 16:5-6). Surprise and excitement are not enough. We need to go beyond amazement to understanding and acceptance. Mary wasn't just amazed, she pondered the events in her heart. I pray I am not just an admiring member of Christ in my community, just a bystander, "amazed" by what I hear in the scriptures, but reluctant to be fully involved.

We celebrate Mary, who brings us the human face of Jesus, Son of God. Jesus is the blessing God wants to bestow on us (Numbers 6:26). Becoming one with the Son of God makes us an expression, in flesh and blood, of God's presence in the world. As Luke's narrative continues we will hear the call for each of us children of God to discover the face of Jesus in the suffering of the poor. If we do, we will see in the outcasts of the world the face of the Messiah, Emmanuel, "God with us."

Click here for a link to this Sunday's readings:

https://bible.usccb.org/bible/readings/010123.cfm

A new year has arrived and, on this Solemnity of the Holy Mother of God, I found these thoughts from Pope Francis' 2021 homily on three phrases in today's readings--to bless, to be born, and to find—to be a good way to start the year as, in his words, they "find their fulfillment in the Mother of God."

This is how you shall bless the Israelites.

Numbers 6:23

In the first Reading, God commands Moses to bless the people. Pope Francis writes, "This is no pious exhortation: it is a specific request. . .We need to be blessed." He continues, "Mary is blessed through grace," and "in this way, brings us God's blessing. Wherever she is, Jesus comes to us." So too, we are called to graciously bless--to speak well of others, of society, and of ourselves.

Born of a woman.

Galatians 4:4

In the second Reading, Saint Paul tells us how Jesus was born. "In these few words," states Pope Francis, "he tells us something amazing: that the Lord was born like us." "Mary is not only the bridge joining us to God; she is much more. She is the road God travelled in order to reach us, and the road that we must travel in order to reach Him."

"We are in this world not to die but to give life." From Mary we can learn "how important it is to keep our hearts pure, to cultivate our interior life and our prayer." When we do, we will be able "to cherish others, the world, and creation."

The shepherds found Mary, Joseph, and the infant. ..

Luke 2:16

The shepherds, led by grace, took the time from their daily routines and found God, not "in miraculous signs, but in a simple family." Pope Francis continues, "Let us ask for the grace to find time for those who need someone to listen and show concern for them. . .If we can find time to give, we will be amazed and filled with joy, like the shepherds."

Pope Francis' homily concludes with a prayer: "May Our Lady, who brought God into the world of time, help us to be generous with our time."

Holy Mother of God, to you we consecrate this New Year. You, who know how to cherish things in your heart, care for us, bless our time, and teach us to find time for God and for others. Amen.

Barbara Molinari Quinby, MPS, Director,

Office of Human Life, Dignity, and Justice Ministries

Holy Name of Jesus Cathedral, Raleigh, NC

Mini-reflections on the Sunday scripture readings designed for persons on the run. "Faith Book" is also brief enough to be posted in the Sunday parish bulletins people take home.

From today's Gospel reading

:

"The shepherds went in haste to Bethlehem

and found Mary and Joseph,

and the infant lying in the manger."

Reflection:

The shepherds got it right. God had favored them and they responded. Did they wonder what would happen to their sheep as they rushed off? No time for that. First things first! What the shepherds heard from God was more important than anything else. Hurry up and do something about what God just told you.

So we ask ourselves:
What right thing have we been putting off doing?

Shall we join the shepherds and make "haste" to respond to God's goodness to us?
POSTCARDS TO DEATH ROW INMATES
Many people say that we need the death penalty in order to have "justice for the victims."
But so many family members of murder victims say over and over that the death penalty is not what they want. It mirrors the evil. It extends the trauma. It does not provide closure. It creates new victims… it is revenge, not justice.
Killing is the problem, not the solution.
----Shane Claiborne, Death Penalty Action's Advisory Board Chairman,
This is a particularly vulnerable time for state and federal prisoners. I invite you to write a postcard to one or more of the inmates listed below to let them know we have not forgotten them. If the inmate responds you might consider becoming pen pals.
Please write to:
Keith East #0511958 (On death row since 11/8/1995)
John Mc Neil #0275678 (11/10/1995)
Stacey Tyler #0414853 (11/14/1995)
----Central Prison, P.O. 247 Phoenix, MD 21131

Please note: Central Prison is in Raleigh, NC., but for security purposes, mail to inmates is processed through a clearing house at the above address in Maryland.

For more information on the Catholic position on the death penalty go to the Catholic Mobilizing Network:

http://catholicsmobilizing.org/resources/cacp/

On this page you can sign "The National Catholic Pledge to End the Death Penalty." Also, check the interfaith page for People of Faith Against the Death Penalty:

http://www.pfadp.org/

"First Impressions"

is a service to preachers and those wishing to prepare for Sunday worship. It is sponsored by the Dominican Friars. If you would like "First Impressions" sent weekly to a friend, send a note to Fr. John Boll, OP at jboll@opsouth.org.

If you would like to support this ministry, please send tax deductible contributions to Fr. Jude Siciliano, OP:

St. Albert Priory
3150 Vince Hagan Drive
Irving, Texas 75062-4736

Make checks payable to: Dominican Friars.

Or, go to our webpage to make an online donation:


https://www.PreacherExchange.com/donations.htm

1. We have compiled Four CDS for sale:
Individual CDs for each Liturgical Year, A, B or C
One combined CD for "Liturgical Years A, B and C."
If you are a preacher, lead a Lectionary-based scripture group, or are a member of a liturgical team, these CDs will be helpful in your preparation process. Individual worshipers report they also use these reflections as they prepare for Sunday liturgy.

You can order the CDs by going to our webpage:

www.PreacherExchange.com and clicking on the "First Impressions" CD link on the left.

2. "Homilías Dominicales" —These Spanish reflections on the Sunday and daily scriptures are written by Dominican sisters and friars. If you or a friend would like to receive these reflections drop a note to Fr. John Boll, OP at

Jboll@opsouth.org.

3. Our webpage: www.PreacherExchange.com - Where you will find "Preachers' Exchange," which includes "First Impressions" and "Homilías Dominicales," as well as articles, book reviews, daily homilies and other material pertinent to preaching.

4. "First Impressions" is a service to preachers and those wishing to prepare for Sunday worship. It is sponsored by the Dominican Friars. If you would like "First Impressions" sent weekly to a friend, send a note to fr. John Boll, OP at the above email address.
---
Thank you and blessings on your preaching,
Fr. Jude Siciliano, OP

St. Albert the Great Priory & Novitiate
3150 Vince Hagan Drive
Irving, Texas 75062-4736
972-438-1626
---
Click on a link button below to view the reflection indicated.
(The newest items are always listed first.)