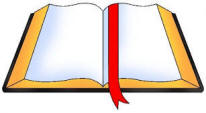 FAITH BOOK
33rd SUNDAY -C- NOVEMBER 13, 2022
Malachi 3: 19-20; Psalm 98; 2 Thessalonians 3: 7-12; Luke 21: 5-19
by Jude Siciliano, OP
---
From today's reading from the Prophet Malachi:

Lo, the day is coming, blazing like an oven,
when all the proud and all evildoers will be stubble....
But for you who fear my name, there will arise
the sun of justice with its healing rays.
Reflection:

While evil doers may prosper for a while, the faithful are strengthened by Malachi's vision of God's coming justice. With hope in that vision we do not give in to the despair and pessimism that might cause us to give up on ourselves, our world, and even our incomplete and wounded church. We especially do not give up on God.
So, we ask ourselves:
What gets us most discouraged about our world today? About our own lives?

What subtle signs of hope give us courage and the desire to persevere?
Click here for a link to this Sunday's readings:
https://bible.usccb.org/bible/readings/111322.cfm
---
FAITH BOOK ARCHIVE: