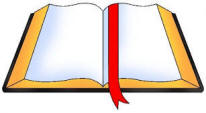 FAITH BOOK
23rd SUNDAY (B) September 5, 2021
Isaiah 35:4-7a; Psalm 146; James 2: 1-5; Mark 7: 31-37
Jude Siciliano, OP
---
From today's Isaiah reading:
Streams will burst forth in the desert,
and rivers in the steppe.
The burning sands will become pools,
and the thirsty ground, springs of water.
Reflection:
Isaiah describes nature celebrating the arrival of God's redemption. The desert will gush with pools of water. If our ears are open to God's Word, then we need to speak plainly on behalf of nature, which has no voice of its own, but is also included in God's loving embrace and concern.
So, we ask ourselves: