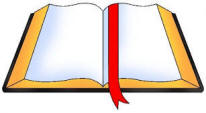 FAITH BOOK
14th SUNDAY -C- JULY 3, 2022
Isaiah 66: 10-14; Psalm 66; Galatians 6: 14-18; Luke 10: 1-12, 17-20
Jude Siciliano, OP
---
From today's Gospel reading:
Jesus said [to his disciples],
"Go on your way...,
Carry no money bag, no sack, no sandals,
and greet no one along the way."
Into whatever house you enter, first say,
'Peace to this household.'"
Reflection:
Disciples have important work to do and we must get about our task. We are to be bearers of peace in a tumultuous, peace-starved world; people who announce God's presence and concern to those who feel cut off from God and on their own. Our message, by our words and actions is, "The kingdom of God is at hand."
So, we ask ourselves:
To whom am I being sent to bring Jesus' peace-greeting?

What do I have to let go of – attitude, hesitations, fears, anxieties – so I can mirror the peace.
Click here for a link to this Sunday's readings:
https://bible.usccb.org/bible/readings/070322.cfm
---
FAITH BOOK ARCHIVE: