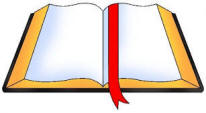 13th SUNDAY -C- June 26, 2022
I Kings19: 16, 19-21; Psalm 16; Galatians 5: 1, 13-18; Luke 9: 51-62
by Jude Siciliano, OP
---
From today's Gospel reading:
And another said, "I will follow you Lord,
but first let me say farewell to my family at home."
But Jesus answered, "Let the dead bury their dead.
But you, go and proclaim the kingdom of God."
Reflection:
Following Jesus is not a part-time endeavor. If what Jesus says to the potential disciples in today's gospel unsettles us–so be it. Let's sit with his words for a while and reflect on where we are at this stage of our journey with him. What must we leave behind, what re-ordering must we do to respond again to a word from Jesus that's full of promise, "Follow me"?
So we ask ourselves:
What daily response am I making to Jesus' invitation, "Follow me"?
What do I need to put aside to make that a fuller response?
Click here for a link to this Sunday's readings:
---
FAITH BOOK ARCHIVE: