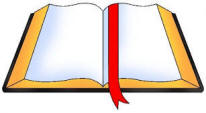 FAITH BOOK

BODY AND BLOOD OF CHRIST

-C- June 19, 2022

Genesis 14: 18-20; Ps 110: 1-4; I Corinthians 11: 23-26; Luke 9: 11b-17

Jude Siciliano

, OP
---
From today's Gospel reading:
Jesus said to the Twelve:
"You yourselves give them something to eat."
Reflection:
"The acceptance by human society of murderous famines, without efforts to remedy them, is a scandalous injustice and a grave offense. Those whose usurious and avaricious dealings lead to the hunger and death of their brethren in the human family indirectly commit homicide, which is imputable to them"
The Catechism of the Catholic Church (2269)
So we ask ourselves:
If I were to check my pantry, what food could I share with the hungry?
Do I support any parish or community programs that feed the hungry?
Click here for a link to this Sunday's readings:
https://bible.usccb.org/bible/readings/061922.cfm
---
FAITH BOOK ARCHIVE: