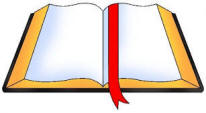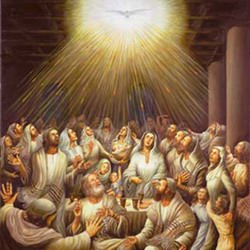 FAITH BOOK

PENTECOST

-C- June 5, 2022

Acts 2: 1-11; Ps. 104; Romans 8: 8-17; John 20: 19-23

Jude Siciliano

, OP
---
Mini-reflections on the Sunday scripture readings designed for persons on the run. "Faith Book" is also brief enough to be posted in the Sunday parish bulletins people take home.
From today's Gospel reading:
Jesus said to his disciples:
"As the Father has sent me, so I send you."
And when he said this he breathed on them and said to them,
"Receive the Holy Spirit..."
Reflection:
The disciples' history is one of failure and dispersion. But with the gift of the Spirit they will be formed into a church that will leave their confined quarters and go to proclaim the risen Christ they have personally experienced.
On this feast of the enlivening and invigorating Spirit we ask ourselves:
With the new breath of Jesus' Spirit how are we responding to his mandate to go and be his witnesses?
Are we forgiving our enemies, feeding the hungry, clothing the naked, welcoming the stranger?
Click here for a link to this Sunday's readings:
https://bible.usccb.org/bible/readings/060522-day.cfmx
---
FAITH BOOK ARCHIVE: