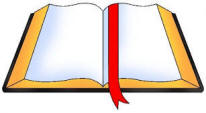 FAITH BOOK

EASTER VIGIL

(A) April 8, 2023

Gn 1: 1-22; Gn 22: 1-18; Ex 14: 15–15:1;
Is 54: 5-14; Is 55:1-11;

By: Jude Siciliano, OP
---
Mini-reflections on the Sunday scripture readings designed for persons on the run. "Faith Book" is also brief enough to be posted in the Sunday parish bulletins people take home.
FROM TODAY'S GOSPEL:
After the Sabbath, as the first day of the week was dawning, Mary Magdalene and the other Mary came to see the tomb....
The angel said to the women..., "Do not be afraid! I know that you are seeking Jesus the crucified. He is not here, for he has been raised just as he said."
REFLECTION:
It is, "After the Sabbath, as the first day of the week was dawning." The event happens on an ordinary day in the week when people are finished with the Sabbath and have returned to their daily work and routines – mostly struggling at very hard work to feed and support their families. Don't expect resurrection appearances just on high holy days, in dedicated places and under certain, ideal conditions. Look for the Risen One where "the rubber hits the road," in daily life, while doing ordinary chores. If the Risen Christ isn't with us where we work out our Christian lives, he is still in the grave with the stone still sealing the entrance and the guards keeping close watch.
SO, WE ASK OURSELVES:
Have I discovered new life after a deep loss or disappointment?
Who helped me find it?
How can I bring the Risen Christ to another person suffering loss, or death?
Click here for a link to this Sunday's readings:
https://bible.usccb.org/bible/readings/040823.cfm
---
FAITH BOOK ARCHIVE: