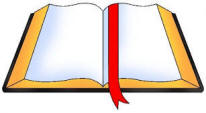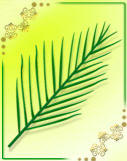 FAITH BOOK

PALM

(PASSION) SUNDAY (A) April 2, 2023

Procession Gospel:

Matthew 21: 1-11;

Isaiah 50: 4-7; Psalm 22; Philippians 2: 6-11;
Matthew 26: 14-- 27:66

By: Jude Siciliano, OP
---
Mini-reflections on the Sunday scripture readings designed for persons on the run. "Faith Book" is also brief enough to be posted in the Sunday parish bulletins people take home.
From today's Isaiah reading:
The Lord God has given me a well-trained tongue,
that I might know how to speak to the weary a word that will rouse them....
Morning after morning, God opens my ear that I may hear....
Reflection:
Isaiah suggests that our first responsibility isn't to speak, but to listen. God's gift of a "well-trained tongue" comes because "God opens my ear that I may hear." If our words are to bear fruit they must come from the silence we observe as we listen for God's Word. Lent is a good time to train ourselves to listen better – to God and those around us each day.
So we ask ourselves:
Do I consider myself a good listener?

What do those closest to me say about my listening skill?
Click here for a link to this Sunday's readings:
https://bible.usccb.org/bible/readings/040223.cfm
---
FAITH BOOK ARCHIVE: