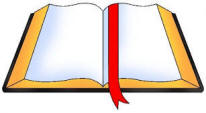 FAITH BOOK
2nd SUNDAY -C- January 16, 2022
Isaiah 62: 1-5; Psalm 96; 1 Corinthians 12: 4-11; John 2: 1-11
Jude Siciliano, OP
---
From today's I Corinthians reading:
To each individual the manifestation of the Spirit
is given for some benefit.
Reflection:
We need a variety of gifts in the Church. How boring it would be if we all had the same gift, or gifts. And how deprived we would be! Paul is reminding us of our God who sees our needs and addresses them through the gifts of the different members of the Christian community.
So, we ask ourselves:
What gift has God given me?

How do I use that gift to serve others?

How am I a sign of God's active presence in the world?
---
FAITH BOOK ARCHIVE: