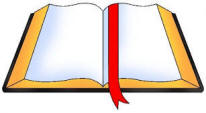 FAITH BOOK
BAPTISM OF THE LORD -C- JANUARY 9, 2022
Isaiah 42: 1-4, 6-7; Psalm 104; Acts 10: 34-38; Luke 3: 15-16, 21-22
By: Jude Siciliano, OP
---
From today's Gospel reading:
After all the people had been baptized
and Jesus also had been baptized and was praying,
heaven opened and the Holy Spirit
descended upon him in bodily form like a dove.
Reflection:
Through our baptism we are assured of God's presence working through us in the ordinary events of our lives. Urged by the Spirit, as Jesus was, we are sent to tell others, especially the least in society, that they too are God's "beloved." This "telling" will not only be in words, but through concrete action.
So, we ask ourselves:
Has our prayer revealed to us that, with Jesus, we are God's beloved child?
Do we treat others as God's beloved as well?
Click here for a link to this Sunday's readings:
https://bible.usccb.org/bible/readings/010922.cfm
---
FAITH BOOK ARCHIVE: