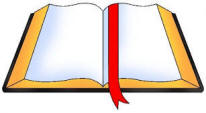 FAITH BOOK
EPIPHANY OF THE LORD - January 2, 2022 - C
Isaiah 60: 1-6; Psalm 72; Ephesians 3: 2-3a, 5-6; Matthew 2: 1-12
Jude Siciliano, OP
---
From today's Gospel reading:

When Jesus was born in Bethlehem of Judea,
in the days of King Herod,
behold, magi from the east arrived in Jerusalem, saying,
"Where is the newborn king of the Jews?"
Reflection:

Where are we looking for Jesus today? Even if we had no other gospel story than this one, we should know where to look: among the newcomers and displaced; among the newborn poor and their families; among those who have no roots and are searching; among those pushed around by an uncaring system of laws and decrees.

So we ask ourselves:

Would I describe myself as one of the modern-day magi, a searcher for God?
How do I go about that search each day?
Click here for a link to this Sunday's readings:
https://bible.usccb.org/bible/readings/010222.cfm
---
FAITH BOOK ARCHIVE: