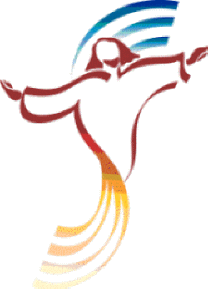 Week of December 29, 2019
Come and See!
---
The Word…
"Brothers and sisters: Put on, as God's chosen ones, holy and beloved,
heartfelt compassion, kindness, humility, gentleness, and patience,
bearing with one another and forgiving one another,
if one has a grievance against another;
as the Lord has forgiven you, so must you also do.
And over all these put on love, that is, the bond of perfection.
And let the peace of Christ control your hearts,
the peace into which you were also called in one body.
And be thankful."
(from Col 3:12-21)
---
Pondering the Word …
In tomorrow's gospel reading, we hear that Joseph and Mary take the newborn Jesus to the temple to "fulfill the prescriptions of the law of the Lord." As I ponder today's second reading from Colossians, it strikes me that Paul is providing is a "prescription" as well: if we are looking to heal a family, a community, a country, or a world, he offers us the perfect remedy. And unlike the old joke about trying to decipher the doctor's hand-written instructions, what Paul prescribes is crystal clear: compassion, kindness, humility, gentleness, patience, forgiveness, love, and gratitude.
Today is Holy Family Sunday, and what makes the Holy Family holy is not perfection or saintliness. It's Joseph's compassion and humility, being willing to serve as support system for Mary and Jesus. It's Mary's gentleness and patience, enduring hardships and questions about the call she has answered. And as Jesus matures, there will be times when forgiveness and forbearance are needed. I imagine not a day goes by when this family fails to give God glory, and to express gratitude and love for God and each other.
Every day, we read stories about the opioid crises and deaths from drug overdoses and abuse. Perhaps "what the world needs now"--more than ever—is a prescription for "love, sweet love," made visible and real by our acts of kindness, patience, forgiveness, compassion, and gratitude.
What prescription will you fill today to restore what needs healing in your life?
---
Living the Word…
The political divisiveness around the world has caused deep rifts in families and communities. Are politics and your political opinion really worth sacrificing relationships with family members and friends? Principalities will rise and fall, and I seriously doubt the Lord will judge any of us on our party affiliation. As St. John of the Cross says, we will be judged on how well we have loved.
St. Teresa of Calcutta advises us that before we go out to save the world, we need to first work within our own families and communities. If you are experiencing a falling out with a loved one or friend, can you agree to disagree and get past this strife? Can you look at each other through the eyes of compassion and humbleness and let go of the need to be "right?" In the end, none of the political mess will matter. The only thing that matters is love. Pray and let the peace of Christ control your heart.
---
<![if !mso]><![endif]>
Dec 30: "Do not love the world or the things of the world….For all that is in the world, sensual lust, enticement for the eyes, and a pretentious life, is not from the Father but is from the world." (1 Jn 2:12-17)
I can imagine a child hearing this and asking whether they should love and care for the world! There is nothing unholy about enticement for the eyes in the wonders of God's creation. I'm told in the Kenyan catechism, the answer to "why did God create the world?" is because God thought we would enjoy it! John is actually telling us the human things of the world can lead us away from God and cause us to destroy the earth through abuses like rampant consumerism, destruction of natural resources, and excessive use of plastics and pesticides. Of course, some of what human hands have made is good and holy, products of our God-given intelligence. But I ask myself: Am I wise in how I use consumer goods or am I pretentious? (I could do a whole lot better.) Do I allow myself to be lured by the latest gadget? Do I allow accumulated "stuff" to get in the way of my relationship with God? Good questions to reflect upon as we head into a new year.
Dec 31: "From his fullness we have all received, grace in place of grace…" (Jn 1:1-18)
The years seem to fly by, don't they? This is especially true if we don't stop each day to reflect on the graces we have received. Take some time today to consider the graces you've experienced this past year. Don't forget to include the ones many of us take for granted: good health and healthcare, secure employment, education, a safe place to live, good food to eat. Did you experience hardships or failure this year? These too can be a source of grace if we allow ourselves to develop a greater faith and dependence on God. From the Lord's fullness, we all receive abundant gifts. Let's end 2019 with a prayer of gratitude for Emmanuel-God with us.
Jan 1: "The LORD bless you and keep you! The LORD let his face shine upon you, and be gracious to you! The LORD look upon you kindly and give you peace! (Nm 6: 22-27)
2020. What will the year ahead hold for each of us and for our world? Let's pray this New Year's Day for 20/20 vision: to see things clearly and rationally; to work toward a world in which truth and moral behavior take precedence over politics and greed; to put an end to the violence so rampant these days; to search urgently for ways to care for and preserve our earth; to look at the faces of children—not just our own, but those in refugee camps, on borders, in orphanages, on our city streets--and see the Lord's face shining in their eyes. Let us look kindly, with clear eyes and open hearts, and offer others the Lord's hope and peace. Happy New Year!
Jan 2: "Let what you heard from the beginning remain in you." (1Jn 2:22-28)
John is instructing the community to remain true to their initial teaching in Christ. Perhaps your childhood education was not of a merciful and loving God. If you're stuck with a not-so-healthy image of God from your initial training, go back to the real source. Get to know Jesus. Read the gospels. Listen to what Jesus has to say.
Jan 3: "A man is coming after me who ranks ahead of me because he existed before me." (Jn 1:29-34)
My book club is reading Fr. Richard Rohr's Universal Christ. He makes a distinction between Jesus and the Christ, just what John the Baptist says today, and what John the Evangelist means by "In the beginning was the Word." Rohr's book borrows from Teilhard de Chardin's cosmic Christology, but uses much simpler language. If you're drawn to learn more about the dual human and divine nature of Jesus the Christ, consider Rohr's book. You just might just come away with a greater understanding of divine within yourself as well!
Jan 4: "Children, let no one deceive you. … no one who fails to act in righteousness belongs to God, nor anyone who does not love his brother. (1 Jn 3:7-10)
The author of John's letters doesn't mince words. There's not a lot of wiggle room. Do not be deceived by those who fail to act in righteousness or those who do not love others. There are many disparate voices speaking in the name of Jesus, but there is only one voice that matters: the voice of Jesus himself. As we said the other day, go back to the source. Ask yourself the clichéd but essential question: "What would Jesus do if he were faced with….?" There's not much wiggle room in what Jesus has to say either. Pray the Spirit of Wisdom will lead you, not only with regard to your individual actions, but with the societal policies you choose to support.

---
---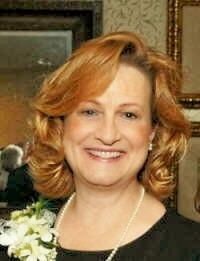 Elaine Ireland has a passion for working with parents and anyone who struggles to maintain a sense of God's love and peace amid the day-to-day challenges of life. She has a master's degree in Spiritual and Pastoral Care from the Pastoral Counseling department at Loyola, Maryland, with a focus on developmental psychology and spiritual guidance. Rooted in Ignatian spirituality, she is a writer, retreat and workshop leader, and presenter on topics such as pastoral parenting, "letting go," and finding the spiritual in the midst of everyday life. She lives in Ellicott City, Maryland with her husband, Mark and children, David and Maggie.
---
We hope you enjoy "Come and See!" and we welcome your input. Please contact Elaine Ireland at
ehireland@loyola.edu
with questions, comments, and responses.
---
© 2009 - 2018, Elaine H. Ireland - Images@FaithClipart.com
---
Up to 6 weeks of "Come and See!" reflections are saved here.
The latest is always listed first.