Provisions for the Journey to Bethlehem
Brief reflections on the week's Scripture readings,
preparing us to meet the Christ Child.
For the Fourth Week of Advent 2019 and Christmas.
Printer Friendly
---
Sunday, December 22: The LORD spoke to Ahaz: "Ask for a sign from the LORD, your God...the Lord himself will give you this sign: the virgin shall conceive, and bear a son, and shall name him Emmanuel." (Is 7:10-14)
Ahaz has the Assyrians hot on his trail. Isaiah tells him to trust God, not in alliances with other nations. Ahaz refuses to ask God for a sign, saying he doesn't want to tempt the Lord. I'd venture a guess he doesn't want to risk having to accept the sign God will give him. But he gets a sign anyway; God is sending him (drumroll please)--a baby. I'd venture another guess Ahaz would have preferred something a bit more practical like a great army or one of those plagues Moses got to use in Egypt.
Like Ahaz, the things we hope and pray for are often based on our immediate needs. It's tough to take a God's-eye view of things, where, "a thousand years in your sight are like a day that has just gone by, or like a watch in the night" (Ps 90). Or we may find ourselves called to be like Mary, to take on something we don't understand and that may cause us to suffer. God's ways are not our ways, but God's way in the only way to peace.
Today's Provision—Trust in God's Plan: This is not easy. We don't want to suffer, we don't want those we love to suffer. We know our lives are but an instant in the grand scheme of things, but we don't often live with that awareness. The next time your hopes and prayers are not answered in the way you were hoping and praying, step back if you can. Be aware of your feelings. Allow yourself ample time to grieve if it's appropriate. Don't be afraid to show God your deepest emotions. And when you are ready, ask God to shine a light to lead you to the next step, to give you a sign of the plans God has "for your welfare, not for woe."
Monday, December 23: When the time arrived for Elizabeth to have her child she gave birth to a son. Her neighbors and relatives heard that the Lord had shown his great mercy toward her, and they rejoiced with her. (Lk 1:57-66)
In the Annunciation story, the angel Gabriel tells Mary that Elizabeth is in her sixth month. In the story of the Visitation, we hear Mary stayed with Elizabeth three months. So it's likely Mary was there when John was born. I wonder what that is like for Mary. I wonder how many other births she had attended in her young life. It's nice to think that as John is to prepare the way for the Christ, Mary's being present as Elizabeth gives birth is, in a way, preparing her for Jesus' birth as well.
Today's Provision—Ponder in Your Heart: Being away from home for three months is a long time, especially as Mary experiences the changes in her own body. I am sure she was an invaluable help to Elizabeth. Plus, Zechariah couldn't speak, so Elizabeth surely needed someone to talk to! But Mary also had plenty of time to ponder all that was happening to and in her. I like to think Mary was not afraid to share with God her fears, her excitement, her questions. That's what pondering, praying from your heart means. Try having a conversation with God about what's on your mind and in your heart. Then be silent and listen. Pay attention. God speaks in the silence.
Tuesday, December 24: I will give you rest from all your enemies. (2 Sam 7:1-16)
In today's Old Testament reading, David is worrying aloud to Nathan because he, David, lives in a nice house, and the Ark of God dwells in a tent. Other nations are erecting temples to their gods, so perhaps David is feeling peer pressure to "keep up with the Joneses," so to speak. Maybe he is feeling a bit guilty too. But God, through Nathan, reminds David that God has been by his side no matter where he has been—pasturing the flock or battling his enemies. God is not, and does not want to be, confined to one location. For the Israelites to find rest from their enemies, they need to be able to see God's presence wherever they are.
The same applies to us. While the enemies to whom God is referring are other nations, we can also look at enemies as things that get in the way of our peace: materialism, feeling pressured to "keep up," self-centeredness, lack of patience…the list of potential "enemies" is different for each of us. To find rest from the things that trouble us, we need to find God beyond the walls of the church, in our day-to-day lives.
Today's Provision—Be Aware of Emmanuel—God with You: Make a point each morning to invite God along with you as you go about your day. Ask God to be particularly obvious to you when you are challenged by those insidious little enemies that seem to grow when things get stressful. There can be tension in even the closest of families at this time of year. Look for God in the eyes of the people who serve you in stores and restaurants, your classmates, fellow employees, and the host of relatives and friends you encounter. God will give you the rest you need.
Wednesday, December 25: You shall be called by a new name pronounced by the mouth of the LORD….No more shall people call you "Forsaken," or your land "Desolate," but you shall be called "My Delight." (Is 62:1-5)
There's a lot about names in the readings this Christmas day. In the Bible, as in many indigenous cultures, the name given to someone reflects the essence of that person, or what their parents hope for them. Names are sometimes changed to reflect a new responsibility or attribute—Abram becomes Abraham, Jacob becomes Israel, Simon becomes Cephas—Peter—the rock. New names are given as a sign that the past is to be left behind, that what may have been forsaken or desolate is given new life, the promise of Emmanuel, God with us.
Today's Provision—What is Your Name for Jesus? What is Jesus' Name for You? The name Jesus—Yeshua—means "Yah (God) rescues." Yes, Emmanuel is God with us, but even more than that, God breaks into our world to make all things new. The story of Christmas encourages us to take a fresh look at our relationship with Jesus. It invites us to allow for intimacy to develop, a closeness with the newborn babe. We hear in Isaiah different names for Jesus: Wonder Counselor, Prince of Peace. What name do you have for Jesus? What is the attribute of Jesus that reflects his essence in your life? Pray this Christmas for the gift of a greater intimacy with him. Ask Jesus to tell you the name he has for you, the essence of who you are in his eyes, the source of his delight! Have a blessed and happy Christmas!
Thursday, December 26: "I will rejoice and be glad because of your mercy." (Ps 31)
Be honest: do you rejoice because God (or a friend or relative) has shown you mercy? I'm not talking about forgiveness when we make amends or atone for what we've done. I mean mercy. Undeserved, unmerited, unearned. Before I experienced the Ignatian Spiritual Exercises, my relationship with God's mercy went like this: I do something wrong, I say I am sorry, God forgives me, I say thank you, and then we start the whole process over again! Call it transactional forgiveness. What I learned is that the "thank you" always comes first, because the mercy preexists any wrongdoing I can come up with. It is there, undeserved, unmerited, unearned. If that's not cause for rejoicing, I don't know what is!
Today's Provision—Be Aware of Your Need for God: "No one can celebrate a genuine Christmas without being truly poor. The self-sufficient, the proud, those who, because they have everything, look down on others, those who have no need even of God—for them there will be no Christmas. Only the poor, the hungry, those who need someone to come on their behalf, will have that someone. That someone is God. Emmanuel. God-with-us. Without poverty of spirit, there can be no abundance of God." (St. Oscar Romero) Romero's ministry centered on the materially poor and oppressed, but he's saying to all of us that poverty of spirit is essential if we are to rejoice in God's ultimate show of mercy in Jesus. Don't let the trappings of wealth and possessions blind you to the great need we have for God's mercy.
Friday, December 27: "…for the life was made visible…what we have seen and heard we proclaim now to you, so that you too may have fellowship with us…We are writing this so that our joy may be complete." (1 Jn 1: 1-4)
I totally get what John says here: I am blessed to share the life made visible to me with you each week. But it's not about one person's joy. It's about fellowship. It's about community. It's about building relationships in Christ with people we may never even meet. It is the essence of Christianity and the hallmark of this season: shared joy.
Today's Provision—Share Joy: When we think of joy, perhaps it's the squeals of excited children on Christmas morning. Heartwarming yes, but if it's the only source of our joy, we (and our kids) are missing out. Here we are, two days after Christmas, and the novelty of new toys and clothes may have already worn off. Joy about material things doesn't last very long. But the joy of our Savior's birth never gets old. Let's commit this coming year to keep the Christmas spirit alive all year. Share your joy for all to see.
Saturday, December 28: "Out of Egypt I called my son." (Mt 2:13-18, from Hos 11:1-4, 8-9)
The passage from Hosea from which this verse is taken is a beautiful testament to God's parental love for us. It is no surprise Matthew tells this story of God instructing Joseph to take Mary and Jesus to Egypt, the very place his ancestor in faith, Joseph, was taken in chains as a slave. The very place from which God rescues the Israelites from slavery. These parallels would have spoken volumes to Matthew's Jewish Christian audience. And they should speak volumes to us. The Holy Family was fleeing from real danger—the threat of violence and murder-to become refugees in a foreign land. While historians say there were Jews in Egypt at the time, the language was different as were the customs. Put yourselves in their sandals. How would you feel, far from home and what you are accustomed to, and having to care for a small child? What would you hope for from the people of this land to which you have had to flee?
Today's Provision—Be Aware of How You Welcome Others: No politically-fraught diatribe here, but it has to make you think: how would you want to be treated? How does God expect us to treat others, particularly those fleeing violence or unlivable homelands? Hospitality is not about throwing the best parties. It's not just about welcoming friends. It's about seeing the face of Christ in immigrants, refugees, the downtrodden. It's the smile we are unafraid to offer to someone different from us. It's reaching out to make sure the new person or family feels welcome. It's ridding ourselves of biases and relating to people as individuals, not as labels. If this is a struggle for you, ask Jesus to help you. Remember, he too had to learn during the course of his ministry to be open to Samaritans, Canaanites, and other people considered "off limits" by the Jews. Dorothy Day once wrote, "I really only love God as much as the person I love the least." Given her ministry of hospitality, I think she would also agree that we really only welcome God as much as those we welcome the least. Pray that Jesus will open your eyes and heart to see his face in everyone, particularly those different from you.

---
---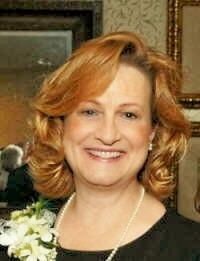 Elaine Ireland has a passion for working with parents and anyone who struggles to maintain a sense of God's love and peace amid the day-to-day challenges of life. She has a master's degree in Spiritual and Pastoral Care from the Pastoral Counseling department at Loyola, Maryland, with a focus on developmental psychology and spiritual guidance. Rooted in Ignatian spirituality, she is a writer, retreat and workshop leader, and presenter on topics such as pastoral parenting, "letting go," and finding the spiritual in the midst of everyday life. She lives in Ellicott City, Maryland with her husband, Mark and children, David and Maggie.
---
We hope you enjoy "Come and See!" and we welcome your input. Please contact Elaine Ireland at
ehireland@loyola.edu
with questions, comments, and responses.
---
© 2009 - 2018, Elaine H. Ireland - Images@FaithClipart.com
---
Up to 6 weeks of "Come and See!" reflections are saved here.
The latest is always listed first.