Provisions for the Journey to Bethlehem
Brief reflections on the week's Scripture readings,
preparing us to meet the Christ Child.
For the Third Week of Advent 2019.
Printer Friendly
---
Sunday, December 15: "Do not complain, brothers and sisters, about one another, that you may not be judged… Take as an example of hardship and patience the prophets who spoke in the name of the Lord." (Jas 5:7-10)
'Don't complain. Be like the prophets.' Whaaat? I need to get with James to check out what prophets he has been reading because the Biblical prophets I read complained about the people all the time and could get pretty impatient as well. But they did endure great hardships in their call to bring God's word to Israel, and I guess their patience was shown in their refusal, despite hardships and objections, to give up their mission. They could not turn their backs on God's call, nor on God's people. Being a prophet is a tough assignment.
We talked last week about identifying the prophets in our lives and opening up to hear what they have to say. But have you ever considered that God is calling you to be a prophet? No, not one who wears camel hair and lives in the desert, but one who is called to speak in the name of the Lord right here, right now in the place where you live?
Today's Provision—Be Aware of God's Call: We are all called in some way to be a prophet for the Lord, to speak up when it's uncomfortable or inconvenient or even dangerous. It may be as an advocate for the poor or as a lawyer or politician who speaks up and fights for justice. Maybe it is finding the courage to lobby governments for better wages, action on climate change, or laws that support the sanctity of life. Perhaps God is calling you to take a more active role to change things in the Church. We tend to keep to ourselves a lot more now, choosing not to get involved when we see something troubling. We don't like to take the risk being a prophet entails, and yet, God is calling. Don't turn your back on God or on God's people. Be a prophet!
Monday, December 16: The chief priests and the elders of the people approached him as he was teaching and said, "By what authority are you doing these things? And who gave you this authority?" (Mt 21:23-27)
When I read this verse, a memory of something I had read several years ago came rushing back. It's from book about women in ministry called Ordinary Ministry, Extraordinary Challenge, from a section by Holly Whitcomb, an ordained minister in the United Church of Christ for more than 40 years. The question she poses at the beginning of her essay was, and still is, an essential question that can stop me in my tracks: "Who tells you who you are?" This is similar to the questions the elders pose to Jesus today: "What are your credentials?" "Who told you you could teach at the temple?" Jesus knows at whose authority he teaches and preaches and heals. He knows exactly who tells him who he is. Who tells you who you are?
Today's Provision—Be Aware of Competing Voices: We're not talking here about the roles we have as parents, children, or even our professional roles. If these roles are holy and productive, it's likely God is involved. Very often, the competing voices that lead us away from God have names like 'Fear' or 'Need for Perfection' or 'You are Not Good Enough' or, as we mentioned yesterday, 'You Can't Be a Prophet!' These voices may be from inside ourselves or they may be ones from past or present relatives or acquaintances. Jesus himself had to resist competing voices when he was tempted in the desert, and I would venture to guess, at times throughout his ministry. But he always went back to the Source and found his identity in God. And that's where we will find ours too. Ask God, "Tell me who I am." If the answer is not "my beloved child," then the answer is not from God.
Tuesday, December 17: "The genealogy of Jesus Christ...Abraham became the father of Isaac, father of Jacob...Salmon the father of Boaz, father of Obed, whose mother was Ruth. Obed, the father of Jesse, father of David the king, father of Solomon…After the Babylonian exile, Eliakim, the father of Azor, father of Zadok…Matthan, father of Jacob, father of Joseph, husband of Mary. Of her was born Jesus…" (Mt 1:1-17)
Of these 41 names…42 if you read the translation in which Bathsheba is named…how many do you recognize? Don't worry, there will be no questions on pronunciation! We know very little, if anything, about most of these people. Some were kings and some were shepherds. But their stories are part of Jesus' heritage, and by extension, our heritage as well. Our Christian tradition teaches us that Jesus had no children, but through his ministry, he 'begat" Peter, Andrew, James, John, Levi, Paul, and all the disciples to carry his message into the future. And they in turn begat others, who called yet another of generation of others…and down through history to the present day, to you and me. We are begotten of God, part of salvation history.
Today's Provision—Be Silent. Listen: We'll read on Thursday about Elizabeth and Zechariah and the roles they played in salvation history. Elizabeth in her seclusion and Zechariah in his silence spent time praying and preparing for these roles. Take a lesson from them. Be silent today and listen. See if you can discern the role you'll play in salvation history today!
Wednesday, December 18: His mother Mary was …found with child through the Holy Spirit. Joseph her husband, since he was a righteous man, yet unwilling to expose her to shame, decided to divorce her quietly. (Mt 1:18-25)
Poor Joseph! He knows the law and he knows the punishment for violation of the law. Within the law and customs of the time, he is within his rights to bring Mary to the attention of the elders. How it must feel for him to think he has been duped by this seemingly pure and innocent young girl. His heart is broken and he's probably angry, and yet Matthew tells us of his compassion. The compassion is there before any sign from God. Of all Joseph's wonderful qualities on which we can model our lives—faith, trust, and perseverance—let's not overlook the first thing we learn about him: Joseph was a man of compassion.
Today's Provision—Be Aware of the Need for Compassion: Put yourself in Joseph's position. How would you feel? Anger and resentment? Dejected and embarrassed? Most of us don't like thinking we've been taken for a fool. And if the law was on my side, I might be tempted to let the chips fall where they may. Compassion does not mean we ignore the law. It means we look through the eyes of love at those who have failed or have hurt us. We find ways to forgive. If you have been hurt, pray to St. Joseph for the strength of a compassionate heart.
Thursday, December 19: "So has the Lord done for me at a time when he has seen fit." (Lk 1: 5-25)
Elizabeth has it right: The Lord doesn't often work on our timetable. She is passed childbearing years. Her physical body will be tested by the task of carrying, bearing, and raising a child. We are told she went in to seclusion for five months. Smart woman. She's going to need all the rest she can get! Her body may be challenged, but not her faith. She is a model of patience, of "waiting on the Lord."
Today's Provision—Be Patient: We live in a world of immediate gratification, impatient when our computer takes too long to boot up or, God forbid, we lose electricity and all our toys. We don't like to wait, and yet when it comes to the really important things—true love and friendship, learning life lessons, gaining self-respect—it is precisely the waiting that bears the best, most nourishing fruit. Try to be aware today and pay attention to the situations where your patience is tested. See which of these situations have to do the expectation that things should go your way. Point situations out to your children. Help them to learn this all-important virtue.
Friday, December 20: "Hail, full of grace! The Lord is with you." (Lk 1:26-38)
In his published journal, Markings, late UN Secretary General Dag Hammarskjöld wrote about his own annunciation experience: "I don't know Who—or what —put the question, I don't know when it was put. I don't even remember answering. But at some moment I did answer Yes to Someone—or Something—and from that hour I was certain that existence is meaningful and that, therefore, my life, in self-surrender, had a goal."
Hammarskjöld was a deeply spiritual man committed to doing everything he could to fulfill God's will and work for peace. He was brilliant. No one would have referred to him as "lowly" or "meek." But in reading his journal, we see a very humble side of this powerful man, just as we see young Mary's strength and determination unfold in the gospels.
God calls us where we are. To Mary, in her innocence, simplicity, and grace. To Dag Hammarskjöld, in his worldliness, complexity, and grace. And to us. We too are graced.
Today's Provision—Ask for the Grace to Surrender: Surrendering to God's will is not something we can will. Otherwise, it wouldn't really be surrender. But we can surrender to God's grace. As we approach each day, we ask, "Where is God's grace leading me today?" Annunciations are not one and done propositions. Saying yes to God is a minute-by-minute awareness, pondering things in our hearts. Can you surrender to God's grace today?
Saturday, December 21: "When Elizabeth heard Mary's greeting, the infant leaped in her womb." (Lk 1:39-45)
In last Sunday's gospel, we are told the imprisoned John the Baptist sends his disciples to Jesus to ask if he is the real deal, "the one who is to come." He seems to have forgotten his exuberant recognition of Jesus many years before! <![if !vml]>
<![endif]> St. Teresa of Calcutta once said it was John the Baptist, not the shepherds, who was the first to welcome Jesus.
John is just not sure. This Jesus of Nazareth—he is doing wonderful things and yet he's not the type of person John is expecting. Where's the ax with which he will cut down the fruitless trees? Where is his winnowing fan? Where is the fire and brimstone? So Jesus reminds him of the words from Isaiah: the eyes of the blind are opened, the ears of the deaf cleared, the lame walk. Look again, John. How do your expectations blind you from seeing that which is right before your eyes?
Today's Provision—Be Aware of your Expectations: "Expectant without expectations." We've used that phrase before to describe Mary and her openness to whatever God has planned. How often I find myself missing something that is right in front of me because I am expecting to see something else or I am preoccupied with things being just the way I want them to be! How often I find myself being disappointed or unsure because things don't live up to my expectations! Having expectations is not necessarily a bad thing, particularly when it comes to how we want ourselves and our kids to live. Just make sure they are based in reality and are ultimately for God's glory, not our own.

---
---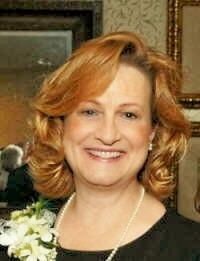 Elaine Ireland has a passion for working with parents and anyone who struggles to maintain a sense of God's love and peace amid the day-to-day challenges of life. She has a master's degree in Spiritual and Pastoral Care from the Pastoral Counseling department at Loyola, Maryland, with a focus on developmental psychology and spiritual guidance. Rooted in Ignatian spirituality, she is a writer, retreat and workshop leader, and presenter on topics such as pastoral parenting, "letting go," and finding the spiritual in the midst of everyday life. She lives in Ellicott City, Maryland with her husband, Mark and children, David and Maggie.
---
We hope you enjoy "Come and See!" and we welcome your input. Please contact Elaine Ireland at
ehireland@loyola.edu
with questions, comments, and responses.
---
© 2009 - 2018, Elaine H. Ireland - Images@FaithClipart.com
---
Up to 6 weeks of "Come and See!" reflections are saved here.
The latest is always listed first.