Provisions for the Journey to Bethlehem
Brief reflections on the week's Scripture readings,
preparing us to meet the Christ Child.
For the Second Week of Advent 2019.
Printer Friendly
---
Sunday, December 8: "Not by appearance shall he judge, nor by hearsay shall he decide, but he shall judge the poor with justice, and decide aright for the land's afflicted." (Is 11:1-10)
We talked last week about honing our awareness this Advent to be on the lookout for God's presence in our world. This passage from Isaiah speaks to me of another kind of awareness, awareness of something I have not been very good at recently: withholding judgment and ignoring hearsay. Of all the qualities and attributes we can learn from Jesus—humility, compassion, mercy, tenderness, prayerfulness…the list goes on and on--these two things seem particularly important in these days of fake news, snap judgments, and opinions based on the last thing we hear. It's interesting: I read the other day about someone complaining how long it takes Pope Francis to make statements on news and events. He's a Jesuit, and therefore discernment is a way of life, but I wonder: could he also be modeling for the rest of us the importance of reflection and prayer as a means to slow things down and calm the troubled waters we are experiencing?
Today's Provision—Take Your Time. Be Kind: Be aware today of how many times you make a quick judgment about someone based on externals like how they are dressed or how they speak; or how you form an instant opinion about someone or some event based on a news snippet or comment someone makes. (I spent several hours trying to be aware of this and was amazed at how often I pass judgment without much thought at all.) We have to make judgments all the time and want to make good judgments for ourselves (and to teach our kids to do the same), but that does not mean we judge or treat others harshly, or rush off to post or tweet the latest slander. See if you can be aware of your rush to judgment and replace that judgment with a kind thought, word, or prayer.
Monday, December 9: Mary said, "Behold, I am the handmaid of the Lord. May it be done to me according to your word." Then the angel departed from her. (Lk 1:26-38)
I was on my parish's website the other day and came across the dates for next year's First Eucharist celebrations. In many Protestant denominations, there are also celebrations of First Communion, although these are typically not as elaborate as in the Roman Catholic Church. I got to thinking about today's Feast of the Annunciation and how it is, in essence, the celebration of Mary's First Communion, the day she received Christ into her being. She says, "May it be done to me." "So be it." "Amen." And she would repeat that "Amen" over and over again throughout her life—during her pregnancy, Jesus' birth and childhood, as he set out in his ministry, and again at the foot of the cross.
In many Christian denominations, we have rites to renew our baptismal vows. Many couples also renew their wedding vows as a sign of their continued commitment to each other. I wonder how many of us who receive the call to Communion each week really stop to think that as we say "Amen," we too are acknowledging our willingness to receive Christ into our being, and to accept all that this commitment entails in every corner and aspect of our lives.
Today's Provision—Say Amen and Mean it: We often voice our "amen" when receiving Communion as part of the ritual. For some, the response means an acceptance that we are being given the Body and Blood of Christ, but for all who partake, it is also an agreement that we will do our best to live up to the call of Mary to carry Christ into the world. The next time you receive communion and say amen, think about what that may mean for you this day.
Tuesday, December 10: "All flesh is grass, and all their glory like the flower of the field. The people is the grass. Though the grass withers and the flower wilts, the word of our God stands forever." (Is 40: 1-11)
My husband has a quirky little routine each day. He opens to paper to look at the obituaries, and when asked why he does it, he says, "Just to make sure I didn't die today." I think once we reach a certain age, we become more aware of people our own age dying. It's getting close to the end of the year, so some media sites will start listing the people we've "lost" this year, mostly celebrities and other well-known people. Now you may think this topic is morbid, but acknowledging those who have died can serve a few purposes. It allows us to offer a prayer for the dead and for those left behind. But it can also be a good reminder of the fragile nature of our lives. I remember hearing hospital chaplain speak about his work. He remarked that a lot of people who wind up in the hospital got up that morning expecting it to be a normal day. He personally takes this into account each day and makes a conscious effort to listen to God's everlasting word and to live fully aware lest his normal day turns out to be his last.
Today's Provision—Live Fully: There's that age-old question, "What would you do if you knew this was your last day on earth?" What would it look like for you to live fully today? And here's a twist: "What would you do if you knew you were the last person someone else was to interact with before they died?" How would you want to treat them? "The fear of death follows from the fear of life. A person who lives fully is prepared to die at any time." Mark Twain
Wednesday, December 11: "Come to me, all you who labor and are burdened, and I will give you rest. Take my yoke upon you and learn from me, for I am meek and humble of heart; and you will find rest for yourselves. For my yoke is easy, and my burden light." (Mt 11:28-30)
T-minus 14 days and counting—what a great reading as we approach the half-way point of Advent! Shopping, making cookies, wrapping presents; going to school pageants and parties, decorating, prepping the house for guests. Maybe we're even squeezing some time in to serve the needy or attend services. Oh yeah…and going to work and school and all the other stuff we do each day. If this is what Advent sounds like for you, stop. Learn from Jesus. It's fine to be festive, but if you find yourself looking forward to the season being over, you need to refocus on what matters: the meek and humble babe in the manger.
Today's provision—Rest: Be aware of your need for rest today. Get your Bible and read Luke 2:6-20. Reflect on the Nativity story. Take out your "to-do" list and cut a few items, particularly the things that are not life-giving. Use this day to refocus on faith.
Thursday, December 12: "But Mary said to the angel, "How can this be, since I have no relations with a man?"
And the angel said to her in reply, "The Holy Spirit will come upon you, and the power of the Most High will overshadow you." (Lk 1:26-38)
In the literal translation of the New Testament I use, Mary's words are "as I have intimacy with no man." The word intimacy evokes many thoughts and emotions. Here, it is used "technically," referring to the carnal act, but there is so much more depth and meaning to the word, particularly when you think about the Incarnation. As a mom, I can say there is no more intimate an experience than that of carrying and giving birth to my children. Imagine the depth of Mary's emotions—joy, excitement, fulfillment—in finding intimacy in her relationship with God!
Today's Provision—Be Aware of God's Desire for You: This concept might make some people uncomfortable, but the lush language of the Song of Songs, the beautiful poetry of Sts. Teresa of Avila, John of the Cross, Francis of Assisi, and even Thomas Aquinas is testament to the intimacy God desires with each one of us. Two books to consider if you are interested in learning just how much God desires you: "God's Passionate Desire," by William A. Barry, SJ and "Love Poems from God," translated by Daniel Ladinsky.
Friday, December 13: "It is like children…in marketplaces calling to one another, 'We played the flute for you, but you did not dance, we sang a dirge but you did not mourn...' But Wisdom is vindicated by her works." (Mt. 11:16-19)
In this Gospel reading, Jesus points out that some thought John the Baptist was possessed, given his ascetic lifestyle and appearance. Then he, Jesus, comes along "eating and drinking," and people accuse him as being "a friend of sinners." Two different approaches, neither seeming to line up with what the leaders at the time were looking for.
We too can have that same reaction when we hear the Word of God. Some Scripture passages are harsh and foreboding; others tell us we must love our enemy and turn the other cheek. We don't always get what we want to hear. So it's important to pay extra attention to those Scripture readings that cause you discomfort—it just might be the voice of Wisdom speaking. Will you allow her to work within you?
Today's provision—Listen for the Voice of Wisdom: If there's a reading that makes you uncomfortable or causes confusion, by all means, pray about it. Try to ascertain what God is saying to you. Our greatest growth often comes from listening to things we'd rather not hear. If you are still troubled, seek guidance from a minister or spiritual guide.
Saturday, December 14: "In those days appeared the prophet Elijah whose words were as a flaming furnace." (Sir 48:1-4) " I tell you that Elijah has already come…he was speaking to them of John the Baptist." (Mt 17:9a, 10-13)
In Bounce, Living the Resilient Life, Dr. Bob Wicks writes about four kinds of friends: Prophets, who challenge us to be honest and call us out when we're headed the wrong way; Cheerleaders, who encourage us no matter what; Harassers, who help us keep a sense of humor and perspective; and, Guides, listeners who gently point out nuances in our words and actions that might be influencing us.
We gravitate toward cheerleaders and guides, with an occasional harasser to ground us. But prophets make us uncomfortable. We don't like to hear what we're doing wrong. It bothers us when someone sees through the defenses and excuses we present to avoid facing our limitations and fears. And yet, prophets are an important source of growth. We often have things to learn from people and things that cause us discomfort. Who are the prophets in your life?
Today's provision—Listen to Your Prophets: Do you know an Elijah or John the Baptist who's not afraid to warn you when you go astray? We're not talking here about bullies or people who try to build themselves up by knocking others down. Prophets always have your best interest at heart. (Parents, try as we may, this is a role we normally don't get to play with our kids.) As we talked about yesterday, there may be "prophetic" passages in Scripture that cause you unease. If you can, pray and try to stay with the words or phrases that bother you.

---
---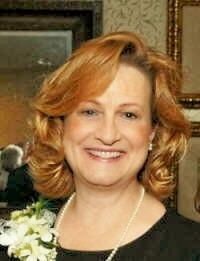 Elaine Ireland has a passion for working with parents and anyone who struggles to maintain a sense of God's love and peace amid the day-to-day challenges of life. She has a master's degree in Spiritual and Pastoral Care from the Pastoral Counseling department at Loyola, Maryland, with a focus on developmental psychology and spiritual guidance. Rooted in Ignatian spirituality, she is a writer, retreat and workshop leader, and presenter on topics such as pastoral parenting, "letting go," and finding the spiritual in the midst of everyday life. She lives in Ellicott City, Maryland with her husband, Mark and children, David and Maggie.
---
We hope you enjoy "Come and See!" and we welcome your input. Please contact Elaine Ireland at
ehireland@loyola.edu
with questions, comments, and responses.
---
© 2009 - 2018, Elaine H. Ireland - Images@FaithClipart.com
---
Up to 6 weeks of "Come and See!" reflections are saved here.
The latest is always listed first.