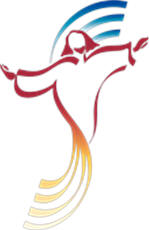 Come and See!
Week of November 24th - 2019
CHRIST the KING
Printer Friendly
---
The Word…
The rulers sneered at Jesus and said, "He saved others, let him save himself if he is the chosen one, the Christ of God." …
Now one of the criminals hanging there reviled Jesus, saying,
"Are you not the Christ? Save yourself and us."
The other, however, rebuking him, said in reply,
"Have you no fear of God, for you are subject to the same condemnation?"…
Then he said, "Jesus, remember me when you come into your kingdom."
He replied to him, "Amen, I say to you,
today you will be with me in Paradise."
(from Lk 23:35-43)
---
Pondering the Word …
On this last Sunday of the liturgical year, we celebrate Christ's kingship, a kingship nothing like what the people of his time, nor of our time for that matter, envisioned. He was a rebel, an instigator, crucified between two common criminals. But when you think about this passage, it's so appropriate, so telling of God's plan for salvation. God broke into our world to be one of us, not to lord over us, but as a common person, experiencing the ups and downs we experience every day. And God came to suffer with us.
When I suffer, I tend to act like the first criminal—pleading with God to take away my pain: "If you are God, you can take this cross from me." But what I really need is to be more like the second--recognizing that in my suffering, God is right there beside me. Not as in "misery loves company," but in solidarity, with true empathy and compassion, giving me the strength I need to persevere.
This week in the US, we celebrate Thanksgiving, and we give thanks for our freedoms and the bounty of our land. As Christians worldwide, let us remember and give thanks to the source of all that is good and the wellspring of all freedom—the King who walks our road, rejoices in our happiness, and knows our pain… "The Christ of God."
---
Living the Word…
In this last week before Advent—the season of joyful anticipation and preparation-- I suggest we prepare to prepare! Before everything switches into high gear, let's take time to be grateful. The great mystic Meister Eckhart said that if the only real prayer you ever say in your entire life is thank you, it will be enough.
Keep a list this week of all the things for which you are thankful:—a good report from the doctor or fresh greens from the grocery store; a lesson learned from bad situation or a commute that was a bit easier. Remember, things don't always have to be "good" to lead you to thanks. Focusing on the positives or lessons learned can help you take the blessing from almost any situation. And, if you find during your Advent journey that your provisions are running low, go back to this basic grace to be replenished. Give thanks.
---
<![if !vml]>
<![endif]>
<![if !mso]><![endif]>
Nov 25: "When Jesus saw some wealthy people putting their offerings into the treasury, he noticed a poor widow putting in two small coins. He said, "I tell you truly, this poor widow put in more than all the rest…."(Lk 21:1-4)
I imagine many a parish priest reads this passage and give God thanks for the wealthy people who give from their surplus! Most churches would be in dire straits if it weren't for those who share their wealth. Jesus is not coming down on the wealthy, but he is reminding us of a few things: First, if we are blessed to give more, let's not make a big show of it or expect any special treatment. Second, by giving of her meager income, the widow is demonstrating her reliance on God, but she is also saying to all those wealthy people at the synagogue, "Look, I am part of this community too. You need to recognize me as well." Are there people you fail to recognize in your community? Third, Jesus asks us to consider this: "What would it mean to give from your 'poverty?'" Some things to consider in prayer today.
Nov 26: Jesus said, "When you hear of wars and insurrections, do not be terrified; Nation will rise against nation, and kingdom against kingdom, powerful earthquakes, famines, and plagues, mighty signs from the sky." (Lk 21:5-11)
I too am tempted to ask Jesus, "Ok—wars, earthquakes, famine, mighty signs—we've seen all that a hundred times over…When will the 'real' coming of the Kingdom happen?" Or is it what's described in today's reading from Daniel that's happening: kingdoms of the earth becoming more and more fragile? Or…is the Kingdom already here, providing hope and compassion for the suffering, the oppressed, the refugee? Does the Kingdom come every time we reach out to help another? As Jesus often asks us, "What's your opinion?"
Nov 27: "But the God in whose hand is your life breath and the whole course of your life, you did not glorify." (Dn 5:1-6, 13-14, 16-17, 23-28)
King Belshazzar is not doomed for misusing the precious goblets from the temple. The King's real sin is not giving glory to the true God who gave him the gift of life. His real mistake is not learning from his father, Nebuchadnezzar, and humbling his own ego in the face of the Most High God. Are there times we show more reverence for the trappings of our religion while failing to turn to God with a grateful, humble heart?
Nov 28: "Dew and rain, bless the Lord; praise and exalt him above all forever...frost and chill, Ice and snow, nights and day, Light and darkness, Let the earth bless the Lord, praise and exalt him above all forever."(Dn 3:68-74)
Many of the responsorial psalms this week are from chapter 3 of the Book of Daniel. They remind me of the prayers of St. Francis of Assisi, calling upon nature to give praise to God. Planets and stars and plants and animals and weather all praise God by being what they are, for as Thomas Merton says, "The forms and individual characters of living and growing things…constitute their holiness in the sight of God. Their inscape is their sanctity. It is the imprint of his wisdom and his reality in them…it declares the glory of God…But what about you? What about me?" Indeed, what about you and me? Let us, by being what God has made us to be, bless the Lord and praise and exalt him above all forever!
Nov 29: "Heaven and earth will pass away, but my words will not pass away." (Lk 21:29-33)
Jesus says that not only earth, but heaven too will pass away. The earth part I get, but heaven? Isn't that what we're all aiming for? Jesus is telling us is that our earthly images of what heaven is to be, our all-too-human concepts of what God is and is not will be blown away like the dust of the earth. The Word of truth, peace, and justice will stand and stand forever. That is heaven. That is what really matters.
Nov 30: As Jesus was walking by the Sea of Galilee, he saw two brothers, Simon who is called Peter, and his brother Andrew, casting a net into the sea…He said to them, "Come after me, and I will make you fishers of men." (Mt 4:18-22)
This is a good book-end to the week, a reminder of how God chooses to be with us—through the ordinary activities of daily life, in the sorrows and the joys of human existence. Whether it's people like Peter and Andrew in the midst of manual labor earning their living or Matthew, padding his bank account as a despised tax collector, God invites real people, sinful people, people like you and me to spread the Good News. And the invitation to do so is often given right smack dab in the middle of our everydays. How open are you to hear God's voice? Take time during the busyness ahead to listen for God's call in the midst of your day.
---
---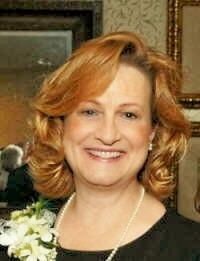 Elaine Ireland has a passion for working with parents and anyone who struggles to maintain a sense of God's love and peace amid the day-to-day challenges of life. She has a master's degree in Spiritual and Pastoral Care from the Pastoral Counseling department at Loyola, Maryland, with a focus on developmental psychology and spiritual guidance. Rooted in Ignatian spirituality, she is a writer, retreat and workshop leader, and presenter on topics such as pastoral parenting, "letting go," and finding the spiritual in the midst of everyday life. She lives in Ellicott City, Maryland with her husband, Mark and children, David and Maggie.
---
We hope you enjoy "Come and See!" and we welcome your input. Please contact Elaine Ireland at
ehireland@loyola.edu
with questions, comments, and responses.
---
© 2009 - 2018, Elaine H. Ireland - Images@FaithClipart.com
---
Up to 6 weeks of "Come and See!" reflections are saved here.
The latest is always listed first.