Come and See!
Week of November 17th - 2019
The 33rd Sunday in Ordinary Time
Printer Friendly
---
The Word…
"…they will seize and persecute you,
they will hand you over to the synagogues and to prisons,
and they will have you led before kings and governors
because of my name. It will lead to your giving testimony.
Remember, you are not to prepare your defense beforehand,
for I myself shall give you a wisdom in speaking
that all your adversaries will be powerless to resist or refute.
You will even be handed over by parents, brothers, relatives, and friends,
and they will put some of you to death."
(from Lk 21:5-19)
---
Pondering the Word…
The contrast is always startling. Cheery Santas and elves, an occasional smiling cherub (for those businesses who accept that Christmas is a holy day for Christians)…the festivities of Thanksgiving in America not too far off. And then we read or hear Scripture during November all about the end of the world: fires and wars, famines and destruction, being sent to our death.
I'm struck by those occasions in the gospels when Jesus tells us not to prepare a defense of our faith, that his Spirit will give us the wisdom to leave our adversaries speechless. Being unprepared is tough for me. I usually like a rock-solid Plan A, with Plans B and C waiting in the wings, so this directive gives me pause.
But there's another aspect here that's important to note: Even though we might be able to forego planning our defense, even though we might speak eloquently and at length the words Jesus gives us to share, that doesn't usually get us out of hot water. In the case of the early disciples, most were still put to death, for even though those in power were unable to respond in turn, the only way they could find to respond was with violence.
In modern times, those who lose their lives for faith often don't have the opportunity to speak a defense. They are condemned and killed all at once for the crimes of compassion, of service, of speaking out against an evil status quo. It may seem to us that Jesus' words today were for another time or for those who evangelize on the front lines in war-torn countries or gang-riddled cities. But these are words for all of us. How are you called to defend your faith today?
---
Living the Word...
What I am finding most difficult recently is not defending my faith to non-believers; it's not even defending my religion (Roman Catholicism) in the face of the scandals that plague the Church. What I find most challenging is coming to an understanding of my interpretation of Christianity and what Christ calls us to do with other Christians who see things through a very different lens.
Later this week, we'll reflect on righteous anger and even violence in defense of faith. But I also remember I am not called to judge, that in the words of St. Francis of Assisi, I am to understand first rather than to try and be understood. Is this a struggle for you too? If so, pray Christ will give you simple, compassionate, and understanding words for you to share what you hold in your informed conscience and heart as truth.
<![if !mso]><![endif]>
---
Nov 18: "Lord, please let me see."(Lk 18: 35-43)
What things are you having trouble 'seeing' these days? What are the 'why' questions you are asking? We know from St. Paul that in this life, we "see through a glass, darkly," (1 Cor 13:12) but with the Spirit's help and with our hope grounded in Christ, we can, in this life, comes to understand and accept that God's ways are not our ways. If something is blinding you, whisper these few word. Ask God to help you see.
Nov 19: "Zacchaeus, come down quickly, for today I must stay at your house." And he came down and received him with joy. When they saw this, they began to grumble, saying, "He has gone to stay at the house of a sinner."(Lk 19:1-10)
Who would play the role of Zacchaeus for you? Who would be the person you'd grumble about if the Lord decided to have dinner with him or her? Oooh, I can think of a few people I am quick to judge that I'd put on the list (although I must admit, I would be really excited to witness what Jesus can do!) Use this as a prayer experience. Put yourself in the scene. Who is the person you'd have up in the tree, hiding from God and the crowds? (Honestly… the person in that sycamore tree is often me.)
Nov 20: "But I in justice shall behold your face; on waking, I shall be content in your presence." (Ps 17)
I've always loved the image of being "content" in God's presence, but the Hebrew translation is stronger and more active: "I take my fill, wide awake, of your image." I love that too. It speaks to me of the importance of being totally awake and aware, of finding God's image in all I see and experience, of being filled, joyous, completely sated by God's presence. I can't imagine being any more content than that!
Nov 21: "A certain Jew came forward in the sight of all to offer sacrifice according to the king's order. When Mattathias saw him, he was filled with zeal; his heart was moved and his just fury was aroused; he sprang forward and killed him upon the altar. At the same time, he also killed the messenger of the king."(Mc 2:15-29)
This reading from Maccabees is tough, but it's good fodder for discussion and reflection about moral theology and ethics. In Mattathias' zeal for "the law," he breaks a commandment—you shall not kill. In yesterday's reading, Eleazar sacrifices his own life to set a good example for the youth. Here we read about righteous anger and murder committed to keep a fellow Jew from setting a bad example. I am reminded of Dietrich Bonhoeffer's conflict as he participated in the plot to kill Hitler. He wrote that he was throwing himself at the mercy of God for he knew that what he was doing was a sin. Jesus also chose to sacrifice his own life rather than resort to violence. Is there a place for righteous anger? Is there such a thing as righteous violence?
Nov 22: For eight days they celebrated the dedication of the altar and joyfully offered burnt offerings and sacrifices
of deliverance and praise. (1Mc 4: 36-37, 52-59)
"Don't cry because it's over, smile because it happened." (Dr. Seuss) Great advice, but as we read in Maccabees today, there's another twist: 'Don't cry because it happened, smile because it's over!' "The abomination"—the idols that had been erected on the sacred sacrificial altar—have been destroyed, so it's time to rejoice. The celebration of Hanukkah which, for our Jewish brothers and sisters begins this year at sunset on December 22, commemorates this event in Jewish history. It reminds us that even though we may be struggling, God will lead us again to joy. After darkness, there is light. After death, resurrection. Celebrate new beginnings!
Nov 23: King Antiochus heard the news (of his defeat) and was struck with fear…sick with grief because his designs had failed... (1 Mc 6: 1-13) "The nations are sunk in the pit they've made; in the snare they set, their foot is caught." (Ps 9)
Earthly power is a very dangerous thing. It can seduce and entrap you in its own web. If you define yourself by the power you have, may just be your undoing. As long as you know and credit every day the source of your power, keeping the Spirit in your mind and heart, your power can be used for good, for what St. Ignatius Loyola calls "Ad maiorem Dei gloriam" (AMDG)—the greater glory of God. Today, look for opportunities to use your God-given power for God's greater glory.
---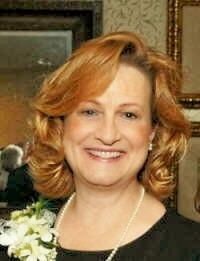 Elaine Ireland has a passion for working with parents and anyone who struggles to maintain a sense of God's love and peace amid the day-to-day challenges of life. She has a master's degree in Spiritual and Pastoral Care from the Pastoral Counseling department at Loyola, Maryland, with a focus on developmental psychology and spiritual guidance. Rooted in Ignatian spirituality, she is a writer, retreat and workshop leader, and presenter on topics such as pastoral parenting, "letting go," and finding the spiritual in the midst of everyday life. She lives in Ellicott City, Maryland with her husband, Mark and children, David and Maggie.
---
We hope you enjoy "Come and See!" and we welcome your input. Please contact Elaine Ireland at
ehireland@loyola.edu
with questions, comments, and responses.
---
© 2009 - 2018, Elaine H. Ireland - Images@FaithClipart.com
---
Up to 6 weeks of "Come and See!" reflections are saved here.
The latest is always listed first.