Come and See!
Week of November 3rd - 2019
The 31st Sunday in Ordinary Time
Printer Friendly
---

The Word…
For you love all things that are and loathe nothing that you have made;
for what you hated, you would not have fashioned…
But you spare all things, because they are yours,
O LORD and lover of souls, for your imperishable spirit is in all things!
(from Wis 11:22-12:2)
The LORD is good to all and compassionate toward all his works.
(from Ps 145)
"Today salvation has come to this house
because this man too is a descendant of Abraham.
For the Son of Man has come to seek and to save what was lost."
(from Lk 19:1-10)
---
Pondering the Word…
Most people I talk with these days are in search of hope. The readings today are a source of
that hope, a reminder of God's love for all his works, all created things. God's spirit is in all things, and as such, salvation is available to everyone and everything. Mother Earth and her creatures, of course, fulfill their God-given destinies by being what they are made to be. It's just us human beings who misuse our gift of freewill, who turn away from the love God offers us, who lose our way, and who damage our common home.
But God is compassionate toward all his creatures. God came to earth in the person of Christ Jesus to both seek and save what was lost. But now, we are Christ's eyes and ears, his arms and hands, his legs and feet. We are the ones from whom the hope in God's promises of mercy and peace must emerge.
Are you, like me, in search of hope? Perhaps we need to stop looking to the heavens, and instead look inside ourselves and to each other. Let's share with one another stories of hope.
---
Living the Word...
How often do you find yourself in conversations you would describe as hopeful? The negative news, the vitriol of the dialogue in politics and organized religions, and escalation of poverty throughout the world feeds upon itself and our collective psyche. I am not suggesting we all become "Pollyannas" and ignore reality; indeed, complacency and ignorance of reality is what always gets us into trouble in the first place. I'm suggesting that instead of wallowing in the negatives, we look around to find sources of hope.
You can't find any, you say? Well this is your call then--become a source of hope. Be a teller of positive stories, of love, of compassion. Do something—anything—no matter how small to care for our earth and her creatures, especially those you see as outside of God's mercy and salvation. Trust me, I am preaching as much to myself right now as I am to you. Write on the lines below what you will do this week to be a source of hope.
---
<![if !vml]>
<![endif]>Nov 4: "Rather, when you hold a banquet, invite the poor, the crippled, the lame, the blind; blessed indeed will you be because of their inability to repay you."(Lk 14:12-14)
I'm not in the habit of holding banquets, so how might Jesus' advice to the Pharisee today pertain to me? I could choose to forego an event with friends to serve at a soup kitchen. I could greet those in need I encounter with eye contact and a smile rather than looking away. A trend I've noticed on social media is people requesting donations to a charity rather than birthday or Christmas gifts. Some open their homes to refugees or foster children, but even just welcoming new community members is important; something as simple as inviting a new volunteer to help rather than just relying on the regulars. Think creatively about how you can reach out of your ordinary routine to experience the rich blessings found by helping those in need.
Nov 5: "In you, O Lord, I have found my peace. I have stilled and quieted my soul like a weaned child. Like a weaned child on its mother's lap, so is my soul within me." (Ps 131)
This is one of my favorite images in Scripture. What a wonderful way to describe peace—enjoying the warmth of God's embrace without the clinging neediness of the past. We can love God just for being God. The child's fears of abandonment and retribution are replaced with the quiet confidence of God's eternal, merciful presence in our lives. We are free to grow, nurtured and sustained by the Spirit. If you've never experienced this kind of soul-level peace, spend time praying with this short psalm. Ask God to let you see if it is the contrite face of pride—shame—that gets in the way of the intimacy God longs to have with you.
Nov 6: "You shall love your neighbor as yourself…love is the fulfillment of the law." (Rom 13:8-10)
At the risk of sounding like a broken record (or, in more current vernacular, an I-tunes song that keeps repeating), I seldom miss the opportunity to talk about the importance of loving oneself. This in NOT narcissistic self-love like the kind that gets talked about in the news these days. Loving ourselves means accepting ourselves as sinners loved unconditionally by God; being at peace with who we are, embraced by God like that child from yesterday's psalm. This kind of love does not mean we stop trying to change those things that get in the way of love. In fact, such self-acceptance can make change easier as we come to awareness of those traits that keep us from loving. Seek guidance if you struggle with this. Many of the books by William Barry, SJ can help in accepting God's unconditional love as a source of loving ourselves.
Nov 7: "…so then, whether we live or die, we are the Lord's."(Rom 14: 7-12)
I imagine most of us would say we want to be the Lord's when we die. Do we also allow ourselves to be the Lord's in how we live? "I believe that I shall see the good things of the Lord in the land of the living." (Ps 27)
Nov 8: "Children of this world are more prudent in dealing with their generation than the children of light."(Lk 16:1-8)
How many see your faith or "God-life" as being different from your life in the "the real world?" The dog-eat-dog world of business and politics? But we heard from the Book of Wisdom on Sunday, that all life, all creation is God's, regardless of how far we humans have strayed. Jesus is telling us to pay attention, to think ahead, to be aware of the insidious ways the world of greed and money can infiltrate our lives and leave us totally unprepared to be entrusted with the things that really matter. Wise advice, don't you think?
Nov 9: "Brothers and sisters: You are God's building." (1 Cor 3:9c-11, 16-17)
My husband and I are blessed to own our home--well, most of it--the bank still owns some. (Paul told us on Wednesday in Romans to "owe nothing to anyone." I wonder what he'd say about credit cards, student loans, and mortgages today!) Several times a year, we walk around the property to see what needs repair or tending. It requires a willingness to take a close look at things because if we miss or ignore the small stuff, it invariably costs us more in the long run. We hear today we are "God's building." I ask myself: how good am I about "walking around" and taking a close look at myself, particularly at the small things I tend to overlook? I do practice the nightly examen, but I don't always do what I need to correct those small things that invariably cost me more in some way—I lose patience, I fail to take care of my body, I neglect my need for daily prayer. We talked about acceptance and love this week: acceptance of God's spirit in everything, self-acceptance that we are beloved children, temples of God's spirit. Let's take the time to honor and respect this awesome gift by caring—and repairing—those things that can damage the foundation of the precious gift of our lives in faith.
---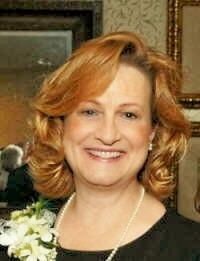 Elaine Ireland has a passion for working with parents and anyone who struggles to maintain a sense of God's love and peace amid the day-to-day challenges of life. She has a master's degree in Spiritual and Pastoral Care from the Pastoral Counseling department at Loyola, Maryland, with a focus on developmental psychology and spiritual guidance. Rooted in Ignatian spirituality, she is a writer, retreat and workshop leader, and presenter on topics such as pastoral parenting, "letting go," and finding the spiritual in the midst of everyday life. She lives in Ellicott City, Maryland with her husband, Mark and children, David and Maggie.
---
We hope you enjoy "Come and See!" and we welcome your input. Please contact Elaine Ireland at
ehireland@loyola.edu
with questions, comments, and responses.
---
© 2009 - 2018, Elaine H. Ireland - Images@FaithClipart.com
---
Up to 6 weeks of "Come and See!" reflections are saved here.
The latest is always listed first.