Come and See!
Week of October 27th - 2019
The 30th Sunday in Ordinary Time
Printer Friendly
---

The Word…
I, Paul, am already being poured out like a libation,
and the time of my departure is at hand.
I have competed well; I have finished the race;
I have kept the faith.
(from 2 Tm 4:6-8, 17-18)
---
Pondering the Word…
Is the name John Stephen Akhwari familiar to you? You might not recognize the name but you may know his story, and it's a good one to share with younger folks who haven't heard it.
Akhwari, a marathon runner from Tanzania, was competing in the 1968 Olympics. He had injured himself in a bad fall early on in the race, and was unaccustomed to the altitude in Mexico City where the Olympics were held that year. He came in last of all the runners who completed the race, lagging the leader by over an hour. He was jeered but then cheered by the small number of spectators who remained in the stadium. After he crossed the finish line, he was interviewed. When asked why he didn't drop out of the race like some others had, he gave his now famous answer: "My country did not send me 5,000 miles to start the race; they sent me 5,000 miles to finish the race."
Runners know that to compete well, they must compete primarily with themselves. Many say they often came in last when they were first beginning to race, but they always finished. And they always kept the faith.
Paul says, "I have competed well." Who has he been competing with? The Jews, the Greeks, the Romans? Peter, James, and the other Apostles? Perhaps—this is Paul, after all—but I imagine he means he competed well with himself, striving each day to do just a bit better in the service of Christ.
"I have finished the race," he says. Not winning, not losing, not giving himself a ranking. Paul's work was all about resiliency and perseverance, not giving up in the face of ridicule and real injury from torture.
But he could not have competed well, he could not have finished the race he was given to run without faith. And keeping the faith can sometimes be the hardest struggle of all.
---
Living the Word...
What's race are you running? For most of us, it's called the rat race, and in the words of Lily Tomlin, "The trouble with the rat race is that even if you win, you're still a rat." Do you compete with others or compete gently with yourself? Do you allow yourself the pride of accomplishment even if what you work for doesn't "win?" Do you maintain faith in yourself by maintaining faith in God's belief in and plan for you? Spend some time with these questions. See if you can make some changes in the way you view yourself and how you compete. Let faith set the pace for your life.
---
<![if !vml]>
<![endif]>Oct 28: The heavens declare the glory of God, and the firmament proclaims his handiwork….Through all the earth their voice resounds, and to the ends of the world, their message. (Ps 19)
And what might that message be? What might the heavens want to declare to us about God's glorious creation? That we are supposed to care for it, not abuse it? That we are to keep the air clean and breathable, the seas clear and pristine, not choked with pollution that kills God's creatures, humans included? Those of us who live in affluence where things are kept clean and monies are spent on green spaces can sometimes be blissfully unaware of the mess that exists in much of the rest of the world. Pope Francis reminds us that each of us is responsible for the health of Mother Earth. Don't just brush this topic aside. Learn what you can do to make a change. Go to: https://www.unenvironment.org/ or https://catholicclimatecovenant.org/
Oct 29: "For creation awaits with eager expectation the revelation of the children of God…in hopes that creation itself would be set free from slavery to corruption and share in the glorious freedom of the children of God."(Rom 8: 18-25)
We ask, "How long, Lord? How long until your children wake up and free themselves and creation from the corruption of greed and waste? Have we ever considered that our salvation—not just our survival--is tied to the salvation of all of the God's creation? Worth some serious thought, don't you think?
Oct 30: "The Spirit comes to the aid of our weakness; for we do not know how to pray as we ought…" (Rom 8:26-30)
I am writing this midway through a retreat I am leading. The retreat title is "Lord, Teach us to Pray," and this verse from Romans animates much of what we are sharing. So many people worry that they can't pray or wonder, "Am I doing this right?" The only "right "you need in prayer is to become aware that you are in the presence of God. It's the only way we can "pray always." Rather than be a source of worry or embarrassment at our inadequacy, the opportunity to have the Spirit come to our aid should bring us great joy! If you struggle to pray, perhaps you are just trying too hard. Lighten up and let the Spirit take the lead.
Oct 31 "Brothers and sisters: If God is for us, who can be against us?"(Rom 8:31-39)
Who can be against us? I'll tell you who. My greatest enemy is always myself. By refusing to accept the truth that God is by my side, looking out for me, wanting only what is good for me; by concerning myself more about how others view me rather than how God loves me; by trying to tackle things on my own, I stand in the way of my own success and freedom. God's plans for our welfare are better than anything we can come up with for ourselves. Remember that the next time you feel like things are ganging up on you!
Nov 1 & 2: For All Saints and All Souls Days: Quick…how many saints can you name in ten seconds? It shouldn't be too hard: Joseph, Peter, Paul, John, Patrick, Francis, Ignatius, Teresa, Therese, etc. Then, there are those whose names we've heard, but don't know much about: all the other Apostles, for example. There are the Old Testament folks we don't typically call saints, but who surely pass the litmus test: Abraham, Sarah, Moses, Elijah, Ruth, David, those three guys from the Book of Daniel: Shadrach, Meshach, and Abednego.
We know much more about new saints: Teresa of Calcutta, Oscar Romero, John Henry Newman, who was just canonized. How about Mother Mariam Thresia, Marguerite Bays, Mother Giuseppina Vannini, and Sister Dulce Lopes? These four women were canonized along with Newman (you can read about them at (https://cruxnow.com/vatican/2019/10/12/four-women-to-be-canonized-alongside-john-henry-newman/)
THEN, there are those who've led saintly lives (although not without sin--like all saints) that have not yet been given the designation as saints: Dorothy Day comes to mind. And we know throughout history, there have been millions of Dorothy Days from all different walks of faith and life, serving God's people without any recognition at all. They make up the multitudes we call the Communion of Saints. And each and every one of their lives tells a story of compassion and sacrifice, of love and hope. Let us on these two days live our lives in their honor--the saints and souls that have gone before us--that we too may one day join their ranks giving praise to the Trinity--Father, Son, and Spirit—who calls each one of us to sanctity. "Be content that you are not yet a saint…let God lead you to sanctity by paths you cannot understand. Those who have gone by that way have found that sanctity is in everything and that God is all around them." (Thomas Merton, New Seeds of Contemplation)
---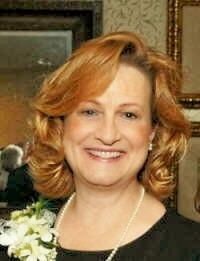 Elaine Ireland has a passion for working with parents and anyone who struggles to maintain a sense of God's love and peace amid the day-to-day challenges of life. She has a master's degree in Spiritual and Pastoral Care from the Pastoral Counseling department at Loyola, Maryland, with a focus on developmental psychology and spiritual guidance. Rooted in Ignatian spirituality, she is a writer, retreat and workshop leader, and presenter on topics such as pastoral parenting, "letting go," and finding the spiritual in the midst of everyday life. She lives in Ellicott City, Maryland with her husband, Mark and children, David and Maggie.
---
We hope you enjoy "Come and See!" and we welcome your input. Please contact Elaine Ireland at
ehireland@loyola.edu
with questions, comments, and responses.
---
© 2009 - 2018, Elaine H. Ireland - Images@FaithClipart.com
---
Up to 6 weeks of "Come and See!" reflections are saved here.
The latest is always listed first.