COME & SEE
Brief reflections on the week's scripture readings.
The 30th Sunday of Ordinary Time - 2020
---
---
The Word…
"You shall not molest or oppress an alien,
for you were once aliens yourselves in the land of Egypt.
You shall not wrong any widow or orphan.
If ever you wrong them and they cry out to me, I will surely hear their cry.
My wrath will flare up, and I will kill you with the sword;
then your own wives will be widows, and your children orphans."
(from Ex 22:20-26)
---
Pondering the Word…
I noticed an electronic sign outside a business the other day. Among the ads for sales and specials, the message came up to remind passers-by: "9/11: Never Forget." I hope we don't ever forget the victims and their families. But unfortunately, I think some of these signs are less about the victims and more to instill fear and give reason to those who advocate stockpiling weapons of war. And do we remember the other innocent victims—"collateral damage" in military parlance-- from others countries that died when the US and our allies retaliated?
We seem to do better remembering assaults from foreign enemies: the unprovoked attack on Pearl Harbor on December 7, 1941 is remembered well by our elders as is the Cuban Missile Crisis that occurred in October 1962. And most of us will always remember what we were doing when we heard about the twin towers falling.
But what about April 19, 1995? Will we remember September 22, 2020? What was I doing those days: the former, the date of the Oklahoma City bombing carried out by a domestic terrorist; the latter, the day last month the US passed 200,000 COVID deaths? Did I stop on December 31, 2017 to remember the nearly 40,000 people in the US that died from gunshots that year?
No, not all these events are comparable, but in the end, what do we learn from the loss of life, the loss of any one of God's children? Throughout the Old Testament, the Jews are continually reminded of their slavery in Egypt and their exile in Babylon. Robert Alter says the Old Testament scribes and prophets used slavery and exile "as an enduring prod to social conscience." Yom HaShoah is that prod today. Never forget.
What prods to our social conscience -- on an individual and political level -- do we tend to overlook, forget, or ignore in favor of fear mongering and perceived threats to our freedoms?
---
Living the Word...
Please don't dismiss this as simple naïve ramblings about an ideal world. We are talking about human beings here, and human beings tend toward territorial tribalism. But let's not fool ourselves saying we are bringing about the Kingdom of God with "Judeo-Christian values" by stockpiling weapons of mass destruction, abusing refugees and aliens, abandoning the poor, and ensuring an "AK-47 in every pot!"
The Kingdom of God is brought about -- or hampered -- by each of us and what we choose to support. I'd bet that every one of us makes compromises that help or hinder the Kingdom every day. I know I do. What I am suggesting is that we recognize these compromises, that we live deliberately, aware of the choices we make. We don't have the luxury of blaming some outside force or foreign enemy. We will stand before God on our own.
---
Mon, Oct 26: The leader of the synagogue, indignant that Jesus had cured on the Sabbath, said to the crowd, "There are six days when work should be done. Come on those days to be cured, not on the Sabbath." (Lk 13: 10-17)
Is it just me or is this story completely ludicrous? A woman afflicted for 18 years has just been healed by Jesus, and all this guy can say is, "Sorry, you need to come back on a work day. No more healings on the Sabbath! The synagogue is closed for those of you looking to be healed." Can you imagine being so hell-bent on the rules so as to deny someone's access to Christ?
Tue, Oct 27: "Blessed are you who fear the LORD, who walk in his ways! For you shall eat the fruit of your handiwork; blessed shall you be, and favored. Your wife shall be like a fruitful vine, your children like olive plants …" (Ps 128)
This psalm presents a picture of the ideal "good life" in the Jewish tradition. One of goodness, close family, and sufficiency, not one of great wealth and fame; one contrary to what many seem to admire and aspire to. I remember a classmate from 15 years ago — a nun from Ethiopia – who said to me "If what I see is the 'American Dream,' I want no part of it. So much anger, so much unhappiness, so much love of money above all else." I can only imagine what she might think today! If you feel caught up on a hamster wheel that is leading nowhere, jump off, at least for a while. Reassess what you value. Does your drive to provide material abundance cause you to miss out on family time or to compromise your morals? For many, it is survival that drives them, but for those of us blessed with plenty, let's make sure "the plenty" is not the thing keeping us a good life.
Wed, Oct 28: "The heavens declare the glory of God, and the firmament proclaims his handiwork. Day pours out the word to day, and night to night imparts knowledge. Not a word nor a discourse whose voice is not heard; through all the earth their voice resounds, and to the ends of the world, their message." (Ps 19)
H.N. Bialek calls it "the language of images." Without words, nature speaks volumes about the splendor of the universe. We may know about the practice of "Lectio Divina"— the prayer practice of praying with words from scripture or poetry. We may also know "Visio Divina" – praying with icons or other sacred images. Well, there is no more sacred image than God's great world. Go outside today and listen to the voice of the heavens and the earth. "I have read all the holy books but one, the one that opens itself to me this day."
Thu, Oct 29: "Our struggle is not with flesh and blood but with the powers, the world rulers of this present darkness…So stand fast with your loins girded in truth and your feet shod in readiness for the Gospel of peace."(Eph 6: 10-20)
Well this is topical! The words that stand out most to me are having our "feet shod for the Gospel of peace." What does this image say to you? Yes, we are to stand fast, but our stance must be one of peace. With all the negativism and vitriol being spewed, with all the violence and oppression we see around us, true Christians need to stand firm in hope, with an attitude of tolerance and peace. This is a real challenge of our day and of our faith. Let's lace up our boots today with fervent prayers for peace.
Fri, Oct 30: "On a Sabbath Jesus went to dine at the home of one of the leading Pharisees… There was a man suffering from dropsy. Jesus asked "Is it lawful to cure on the Sabbath or not?" (Lk 14: 1-6)
In today's medical terms, dropsy is severe edema, abnormal fluid retention that can be deadly. There is also a term, "dry dropsy," a Hippocratic phrase used as a euphemism for the sin of covetousness. Seventeenth-century preacher Thomas Watson speaks of becoming bloated with materialistic desire, of drowning ourselves in envy. This sort of dis-ease may not be as obvious but it's insidious, doing damage to our spirits and self-worth. Thank goodness there's a cure: a daily dose of "Sabbath," i.e., daily prayer, is just what the doctor ordered. If covetousness is an issue for you, pray God will satisfy with love the void you seek to fill.
Sat, Oct 31: "As long as in every way, whether in pretense or truth, Christ is being proclaimed; in that I rejoice." (Phil 1:18-26) Paul's words here disturb me. It's ok with him if Christ is being proclaimed in pretense? The context is that there are some who are preaching Christ to complicate matters for Paul. He doesn't mind it if he has to suffer more, but given his other writings about those who promulgate false teachings, I hardly think he is happy with those using Christ for their own gain! We need to be very wary of those who preach Christ to further their own glory and power or increase their bankrolls, who cause others to suffer for their own evil purposes.

---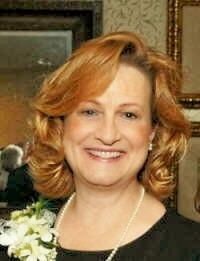 Elaine Ireland has a passion for working with parents and anyone who struggles to maintain a sense of God's love and peace amid the day-to-day challenges of life. She has a master's degree in Spiritual and Pastoral Care from the Pastoral Counseling department at Loyola, Maryland, with a focus on developmental psychology and spiritual guidance. Rooted in Ignatian spirituality, she is a writer, retreat and workshop leader, and presenter on topics such as pastoral parenting, "letting go," and finding the spiritual in the midst of everyday life. She lives in Ellicott City, Maryland with her husband, Mark and children, David and Maggie.
---
We hope you enjoy "Come and See!" and we welcome your input. Please contact Elaine Ireland at
ehireland@loyola.edu
with questions, comments, and responses.
---
© 2009 - 2020, Elaine H. Ireland - Images@FaithClipart.com
---
Up to 6 weeks of "Come and See!" reflections are saved here.
The latest is always listed first.