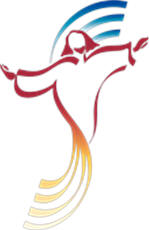 Come and See!
Week of October 20th - 2019
The 29th Sunday in Ordinary Time
---
The Word…
Moses said to Joshua,
"Pick out certain men and engage Amalek in battle.
I will be standing on top of the hill with the staff of God in my hand."
Moses climbed to the top of the hill with Aaron and Hur.
As long as Moses kept his hands raised up, Israel had the better of the fight,
but when he let his hands rest, Amalek had the better of the fight.
Moses' hands, however, grew tired;
so they put a rock in place for him to sit on.
Meanwhile Aaron and Hur supported his hands,
one on one side and one on the other,
so that his hands remained steady till sunset.
(from Ex 17:8-13)
---
Pondering the Word…
Here's another story about how God chooses to work through community. Moses has the staff of God in his hand—the staff that wrought great wonders and signs in Egypt. The staff that parted the Red Sea. Surely, if God wanted Amalek and his people driven from the land, God could easily take care of it without Moses, Joshua and his men, Aaron, and Hur, or a staff for that matter!
But that's not how God works. God chooses human beings to manifest his power. The people look to Moses as their leader, but here we see Moses can't do it alone. He is not some superhuman; he is an old man with great faith and humility, not afraid to welcome the help of others. He doesn't assume he can do it on his own. He doesn't assume he is better than anyone else. He even pleads with God to share the Spirit with everyone: "Would that all the Lord's people were prophets, that the Lord would place his Spirit upon them?" (Nm 11:29)
Communities of faith are imperfect, but that's no surprise—they are made up of imperfect human beings—and good leaders know they too cannot do it alone. Billy Graham once said that if you are searching for a perfect faith community, go ahead, find one and join it. It won't be perfect anymore! In recent times, there has been a movement away from community and organized religion. Some prefer to do God's will on their own, without the support of others, but more than likely, such an effort will fail. We tire, we get discouraged.
Some of the first words in Scripture tell us: "It is not good for humans to be alone." Let's set out together as we strive to bring God's awesome, amazing power to a world in need.
---
Living the Word…
Do you have a few Aarons and Hurs in your life? If so, make sure to express your gratitude to them for the times they've held you up, steadied you when you were weary or about to fall. If you lack a support system, ask yourself why. Is it "rugged individualism" that keeps you from accepting help? Are you searching for perfection? Are the communities you belong to the "fair-weather" kind, only there for you when things are going well? Are those communities based on doing good or just having fun? (You can do both, you know!) Finding a good community takes work and it takes openness, but is well worth the effort. Do you know someone who belongs to an open, supportive, healthy community? Ask them about it and how they found it. Consider what is important to you and do some research. There are Aarons and Hurs out there for you too!
<![if !vml]>
<![endif]>

<![if !mso]><![endif]>
---

Oct 21:
"Guard against greed, for though one may be rich, one's life does not consist of possessions." (Lk 12: 13-21)
"Do not pay too much attention to fame, power, or money. Someday, you will meet a person who cares for none of these, and then you will know how really poor you are." (Rudyard Kipling)
Oct 22: "Gird your loins and light your lamps and be like servants who await their master's return from a wedding,
ready to open immediately when he comes and knocks."(Lk 12:35-38)
What does "gird your loins" really mean? Well, to put it gently, it is to protect vulnerable parts of the body. Men and women would tie up their long robes in such a way as to both free their legs for running or for doing chores like harvesting, and to protect themselves. (There are step-by-step instructions on the internet and people still do this today when they set out to do manual labor.) So girding has both practical and protective purposes. Jesus talks to us about doing this same thing for our minds, souls, and hearts. We want to be free of inordinate attachments, things that can get in the way when we set to the task at hand—bringing forth a harvest of good. And we want to protect these vulnerable parts of ourselves so we can be ready when God calls us, not just at the end of our lives, but every day as we venture out into the world. Let's start each day girding ourselves with a robe of prayer to free us and protect our most valuable possession.
Oct 23: "You must be prepared, for at an hour you do not expect, the Son of Man will come." Peter said, "Lord, is this parable meant for us or for everyone?"(Lk 12: 39-48)
Jesus answers Peter with yet another analogy. He indicates that, yes, it is meant for everyone, but woe to the ones who know the master's will ahead of time and fail to fulfill it. Too often, we look at these parables and think of God's punishment, rather than understanding that the real pain comes from separating ourselves from God. The "severe beating" that Jesus refers to is really the one we inflict upon ourselves when we turn away. Anyone and everyone who has a conscious knows how this feels, whether they acknowledge God or not. But those blessed with knowledge of and faith in God can suffer that much more when we fail to fulfill God's will and return for God's great mercy and unconditional love. Although none of us can know for sure, I believe it is God's will to have ALL his children home. Let's make sure if we know the way, we return to the path when we stray, and are willing to invite others along as well.
Oct 24: "But now you have been freed from sin and have become slaves of God…" (Rom 6:19-23)
Without the context of this passage from Romans, the end of the quote (at least in this translation) disturbs me. Paul is using the master/slave analogy to describe the hold sin, addiction, and lawlessness can have on our bodies and souls. But it's important to remember we have free will. We are not slaves nor does God want us to be slaves, but to choose the path of love freely. Remember Jesus' words in John 15: "I no longer call you slaves, because a slave does not know what his master is doing. I have called you friends." A slave does what he or she is told; they have no knowledge of what God is doing in their lives. Are you a slave or are you Jesus' friend?
Oct 25: "For I do not do the good I want, but I do the evil I do not want." (Rom 7: 18-25)
This is one of the more comforting verses in all of Paul's letters, and one we should always take to heart. Even the great Saint Paul faltered in his desire to be and do good. It does no good to browbeat ourselves when we fail. Admit your mistakes, make amends, ask for forgiveness, and move on. Accepting our flawed humanity is a big step toward humility and the acknowledgment of our need for God's love and mercy. Take solace in these words. We are all only human. Pick yourself up, dust yourself off, and try again.
Oct 26: "The concern of the flesh is death, but the concern of the spirit is life and peace." (Rom 8:-1-11)
Challenge yourself to see if you can be aware today of how much time you spend on concerns of the flesh versus concerns of the spirit. Paul is not talking about basic needs like food and shelter when he uses the phrase "concerns of the flesh;" nor is he referring to just sins of the flesh. These concerns can be things like undue anxiety about finances, holding a grudge, or win/lose behavior. And concerns of the spirit aren't limited to prayer or church attendance. It can mean spending time enjoying nature, expressing gratitude, reaching out to help someone. How do you tell the difference? Concerns of the flesh drain us. Concerns of the spirit give us life and peace.

---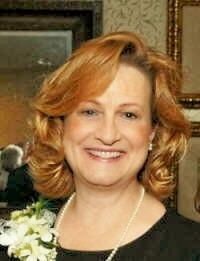 Elaine Ireland has a passion for working with parents and anyone who struggles to maintain a sense of God's love and peace amid the day-to-day challenges of life. She has a master's degree in Spiritual and Pastoral Care from the Pastoral Counseling department at Loyola, Maryland, with a focus on developmental psychology and spiritual guidance. Rooted in Ignatian spirituality, she is a writer, retreat and workshop leader, and presenter on topics such as pastoral parenting, "letting go," and finding the spiritual in the midst of everyday life. She lives in Ellicott City, Maryland with her husband, Mark and children, David and Maggie.
---
We hope you enjoy "Come and See!" and we welcome your input. Please contact Elaine Ireland at
ehireland@loyola.edu
with questions, comments, and responses.
---
© 2009 - 2018, Elaine H. Ireland - Images@FaithClipart.com
---
Up to 6 weeks of "Come and See!" reflections are saved here.
The latest is always listed first.