COME & SEE
Brief reflections on the week's scripture readings.
The 29th Sunday of Ordinary Time - 2020
---
---
The Word…
"Teacher…Tell us, then, what is your opinion:
Is it lawful to pay the census tax to Caesar or not?"
Knowing their malice, Jesus said, "Why are you testing me, you hypocrites?
Show me the coin that pays the census tax." …they handed him the Roman coin.
He said to them, "Whose image is this and whose inscription?"
They replied, "Caesar's." "Then repay to Caesar what belongs to Caesar
and to God what belongs to God."
(excerpted from Mt. 22: 15-21)
Thus says the LORD to his anointed, "Cyrus…I have called you by your name,
giving you a title, though you knew me not."
(excerpted from Is 45: 1,4-6)


---
Pondering the Word…
"Whose image is this and whose inscription?" Today's gospel reading is another example of Jesus' incredible skill at rabbinical debate. He responds to the trap laid for him by exposing the Pharisees' hypocrisy and leaving their disciples with a sense there is much more to this question than meets the eye.
Indeed. There is more to this passage than meets our eyes.
This is not just a discussion of the division of church and state, a balance that those of us fortunate enough to live in a free society strive to maintain. There is a deeper message for each of us:
When people look at me, whose image do they see?
What does it mean to me to be made in God's image?
Whose inscription is in my heart?
What does it mean to be "called by my name?"
What of me belongs to God?
With what do I repay God?
---
Living the Word...
Spiritual writers have quipped that we have done a great job of creating God in our own image. Psychologists tell us our first God image is our parents. The image that lies at the center of our being is a complex subject for sure, but one worthy of our objective scrutiny. If we claim to be made in God's image, and our image of God is not positive or healthy, where does that leave us?
God is Love. We are made from Love, we are made to love—that is the inscription on our hearts, whether we know it or not, whether we have ever heard our name called by Love. Find some quiet time this week to consider your God image. Think about what gives you peace. Listen for it to call to you.
We "repay" God by recognizing God's true image within ourselves, listening for our true name, and loving each other and all creation—it's as simple as that.

---
Mon, Oct 19: "'You fool, this night your life will be demanded of you; and the things you have prepared, to whom will they belong?' Thus will it be for the one who stores up treasure for himself but is not rich in what matters to God." (Lk12:13-21)
I read an article the other day about the wildfires in California. The author posed the question, "What would you grab if you had two minutes to get out of your house before it burned to the ground?" I'm sure people in areas where wildfires and floods occur have a few backpacks at the ready, but it made me consider all the things I worry about and plan for and think I value. We don't want to live on high alert and anxious all the time – that's not healthy -- but perhaps we should give some thought to what we have packed in our spiritual "backpacks." Do we have what's essential? Do we need to update or replace some things that are no longer viable or valued? Make a list of what you'd want to have packed for the salvation of your soul.
Tue, Oct 20: "Brothers and sisters: You were at that time without Christ… without hope and without God in the world." (Eph 2:12-22)
The last phrase, "without hope and without God in the world," reminds me of the importance of a basic tenet of Ignatian Spirituality: seeing God in all things – in all people, all creatures, all events, in nature, in the universe –everywhere. Not just in church or prayer or the sacraments. Even in places and people and situations that one might call "God-forsaken." Why? Because there is no such thing. If you are struggling with hope, take a step back. Look around. Look for God alive in the world and let that awareness begin to feed a feeling of hope. Every night, recall just one person or event that gave you a glimpse of God. Then give thanks. Have faith.
Wed, Oct 21: "Much will be required of the person entrusted with much, and still more will be demanded of the person entrusted with more." (Lk 12: 39-48)
There's an adage in the business world: "Under promise and over deliver." Set realistic expectations for your clients and outperform—people will always be satisfied. That idea can work in human interactions, but not so much when it comes to our relationship with God. God knows our giftedness and blessings. We are all entrusted with talents and abilities, but not everyone has the chance to develop them. If we have been given that chance, let's make sure we are good stewards of God's grace and blessings. With what gift have you been entrusted to further the Kingdom today?
Thu, Oct 22: "Now to him who is able to accomplish far more than all we ask or imagine, by the power at work within us, to him be glory in the Church and in Christ Jesus to all generations, forever and ever. Amen." (Eph 3:14-21)
"Few souls understand what God would accomplish in them if they were to abandon themselves entirely to Him and allow His grace to mold them accordingly." (St. Ignatius of Loyola, adapted)
Fri, Oct 23: "You know how to interpret the appearance of the earth and sky; why do you not judge for yourselves what is right?" (Lk 12: 54-59)
With all the violent weather happening, it's amazing how far we've come in predicting storms, saving thousands of lives. But lives are still lost and in many cases, it's the poor, the infirm, and the elderly that suffer. Some people choose to ride out storms, but those who live in poverty, in countries, cities, and rural areas all over the world, can't benefit from technological advances. They have no where to go and no means to get there, even if they did. As usual, it is the vulnerable who suffer the most. Can we not judge what is right?
Sat, Oct 24: "…so we may no longer be infants, tossed by waves and swept along by every wind of teaching…"
(Eph 4: 7-16)
This image is striking and timely. The rapid rate at which we encounter the world can cause some people's opinions to be based on the last thing they heard. What is breaking news in the morning is old news by afternoon. We are tossed by waves of too much information -- or worse, misinformation, "fake" news -- and swept along by the prevailing winds of whatever so-called teacher is controlling the spin. It's a concern for our young people. While not infants, they still need wisdom figures to help them unify their faith with the life they lead. Is there a young person you know in need of a guide to help them along? Share your wisdom and faith with them. Don't force it; just advise. They take to heart more than you think they do.
---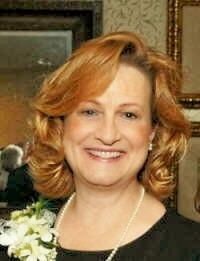 Elaine Ireland has a passion for working with parents and anyone who struggles to maintain a sense of God's love and peace amid the day-to-day challenges of life. She has a master's degree in Spiritual and Pastoral Care from the Pastoral Counseling department at Loyola, Maryland, with a focus on developmental psychology and spiritual guidance. Rooted in Ignatian spirituality, she is a writer, retreat and workshop leader, and presenter on topics such as pastoral parenting, "letting go," and finding the spiritual in the midst of everyday life. She lives in Ellicott City, Maryland with her husband, Mark and children, David and Maggie.
---
We hope you enjoy "Come and See!" and we welcome your input. Please contact Elaine Ireland at
ehireland@loyola.edu
with questions, comments, and responses.
---
© 2009 - 2020, Elaine H. Ireland - Images@FaithClipart.com
---
Up to 6 weeks of "Come and See!" reflections are saved here.
The latest is always listed first.