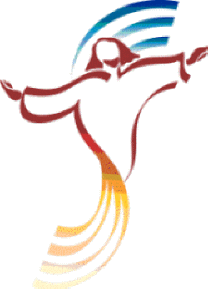 Week of October 17th, 2021
Come and See!
---
The Word …
"Lord, let your mercy be on us, as we place our trust in you."
(from Ps 33)
Brothers and sisters: …For we do not have a high priest
who is unable to sympathize with our weaknesses,
but one who has similarly been tested in every way, yet without sin.
So let us confidently approach the throne of grace
to receive mercy and to find grace for timely help.
(from Heb 4:14-16)
James and John, the sons of Zebedee, came to Jesus and said to him,
"Teacher, we want you to do for us whatever we ask of you."
(from Mk 10:35-45)
---
Pondering the Word …
A theme runs through today's readings: Trust.
Log onto: https://news.gallup.com/poll/1597/confidence-institutions.aspx to get a read from the Gallup Organization on long-term trends in the institutional trust levels of US citizens. I imagine other countries would see similar results. Trust in government, civic, and religious institutions continues a precipitous decline, likely not to anyone's surprise …except, it seems, to some who lead those institutions.
All too often, it appears our leaders are out of touch with the people they represent, the folks at the grassroots level and in the pews. They allow themselves to live in an echo chamber surrounded by sycophants who feed them what they want to hear; or, they outright ignore their constituents, thinking they know better (which in some cases might be true though they fail to educate those they represent.)
The Jews trusted God would keep his covenant and be merciful—always. Throughout history, they found themselves in dire situations ruled by evil leaders and conquerors (e.g., the Holocaust), but they continued to trust God's word. For Christians, we have a mediator in Christ who lived among simple people, educating them, speaking in a language they understood. And he spoke of this essential trust in God, so that we need not approach the throne of grace quivering in fear, but confidently, sure of God's mercy and timely help.
Do you desire a better, more trusting relationship with the Divine? Ask yourself, "How much do I trust God?" And then, ask the harder question: "How much can God trust me to trust him?"
---
Living the Word …
I never miss the opportunity to include the snippet about James and John and their chutzpah in asking Jesus to do whatever they ask. Talk about trusting in their relationship with him! I picture Jesus smiling knowingly at these two young men, so fervent in their desire to follow him. He knows the good intention of their hearts, even though they remain unaware of what following Jesus really means!
We talked last week about trusting God to be true to his promises. And we talked about how we tend to hedge our bets by trusting in other things as well. This kind of trusting relationship calls for a lot of attention and honesty. God knows the good intention of your heart. Make your prayer this week a time for conversation. Approach God confidently expressing the challenges you face to trust. Give God time to answer.
---
Mon, Oct 18: "Beloved: Demas, enamored of the present world, deserted me and went to Thessalonica." (2 Tm 4:10-17b)
One of Paul's disciples has bailed, "enamored of the present world." I imagine he means Demas wants to eat, drink, and be merry today rather than wait for the next life. But what if being "enamored of the present world" is the tendency today to be negative, hopeless, caught up in the bad news cycle. Reflection: What is your opinion? Do things that distract you from finding hope in God constitute being "enamored of the present world?" We tend to think of sins of the flesh as bodily, but what about sins of the spirit like negativity and hopelessness? Provision: Watch your moods and your words today. How much of what you say and do brings joy or optimism? How much adds to the "misery loves company" dynamic?
Tue, Oct 19: "Gird your loins and light your lamps like servants who await their master's return, ready to open immediately when he knocks. Blessed are those servants whom the master finds vigilant on his arrival." (Lk 12:35-38)
I have a friend who, let's say, does not pay close attention to housework. Too many other fun things to do. So she keeps a stack of signed "Get Well" cards handy in case someone stops by unannounced. She puts the cards on the mantle before answering the door to use as an excuse for her house being a mess. I love it! Of course, Jesus is advising us today to keep our souls ready for the inevitable arrival of our Master. But have you ever thought about what it looks like for you to "gird your loins and light your lamps?" Today's reflection: Some are concerned with outward appearances—are all the Is dotted, Ts crossed? They don't take time to understand God's expectations of readiness given their unique relationship with God. Reflect on what it means for you to be ready for God's arrival. Provision: Journal your thoughts to go back to when you need to check in. You may even want to write it like an emergency preparedness list. Just make sure there are not too many things on the list. What's really essential?
Wed, Oct 20: Jesus said: "…if the master of the house had known the hour the thief was coming, he would not have let his house be broken into. You also must be prepared." Peter said, "Lord, is this parable meant for us?"(Lk 12:39-48)
Oh, my friend Peter. Clueless yet again! Jesus is patient, but makes it clear in his story: just because you are one of my disciples, don't think that lets you off the hook in terms of preparation. In fact, it puts more of an onus on you. I expect more of those entrusted with more. Today's reflection: Go back to what we prayed with yesterday. What has God entrusted to you so that you may be ready? Provision: Do something to be prepared today!
Thu, Oct 21: "Do you think that I have come to establish peace on the earth? No, but rather division." (Lk 12:49-53)
"Come on, Jesus…what about that 'Prince of Peace' thing from Isaiah? I like that one better!" Jesus does not desire division; Jesus does not use the sword (Matthew's version). But he knows human nature and that his radical message will be cause for division. Today's reflection: Our challenge as Christians is to accept Jesus' countercultural stance, never allowing our differences to be a source of violence or scorn, and not responding in kind when others do violence to us. Remember Jesus' other difficult words: Love your enemy. Provision: Reach out in peace today to someone with whom you have had conflict.
Fri, Oct 22: "You know how to interpret the appearance of the earth and the sky; why do you not know how to interpret the present time?" (Lk 12:54-59)
Today's reflection: Some look as this as an apocalyptic warning, but what if it is an invitation instead? Jesus invites us to pay attention, to read the signs of the times and respond as he would. Readings like this will be showing up as we approach Advent, but instead of looking at them as a source of dread, let's consider them an opportunity to ready ourselves for the Incarnation by being more aware of the signs and the needs around us? Provision: Take time today to reflect on some situation or news story. What signs do you read? What opportunities does the story present?
Sat, Oct 23: "If the Spirit of the one who raised Jesus from the dead dwells in you, the one who raised Christ from the dead will give life to your mortal bodies also, through his Spirit that dwells in you."(Rom 8:1-11)
Scholars say Paul is referring to God raising us from the dead as God did for Jesus, but what about the "resurrection of the living?" God's Spirit dwells in us, giving life and love to our mortal bodies every day! Today's Reflection: How much of your prayer centers on lamenting this "vale of tears" we call our earthly existence? Try praying today for the grace to see life risen anew right here, right now. Provision: When you rise each morning, give thanks for the Spirit's indwelling in you! Arise and live!
---
We hope you enjoy "Come and See!" and we welcome your input. Please contact Elaine Ireland at
ehireland@loyola.edu
with questions, comments, and responses.
---
To receive "Come and See!" via email, send request to ehireland@loyola.edu.
© 2021, Elaine H. Ireland.
---
Up to 6 weeks of "Come and See!" reflections are saved here.
The latest is always listed first.