COME & SEE
Brief reflections on the week's scripture readings.
The 28th Sunday of Ordinary Time - 2020
---
---
The Word…
On this mountain the LORD of hosts will provide for all peoples
a feast of rich food and choice wines, juicy, rich food and pure, choice wines.
On this mountain he will destroy the veil that veils all peoples,
the web that is woven over all nations; he will destroy death forever.
The Lord GOD will wipe away the tears from every face;
the reproach of his people he will remove from the whole earth;
for the LORD has spoken."
  (from Is 25:6-10)
---
Pondering the Word…
I am writing this on October 4, the Feast of St. Francis of Assisi, and the day on which Pope Francis released his newest encyclical, "Fratelli tutti." (http://www.vatican.va/content/francesco/en/
encyclicals/documents/papa-francesco_20201003_enciclica-fratelli-tutti.html) I have not yet read the whole encyclical—it is 92 pages—but I did read the long summary issued by the Vatican. (https://www.vaticannews.va/en/pope/news/2020-10/
fratelli-tutti-pope-fraternity-social-friendship-long-summary.html). Many Catholics know there was some disappointment about the title as it uses just the masculine designation. While I am one who is disappointed—it seems like a simple fix to me--PLEASE don't let that keep you from reading this important document.
It should be read by every person regardless of their religious affiliation (or lack thereof), especially in the US, as some have chosen to keep the peace with "Rome" for political purposes while, like the Pharisees we read about this week, setting aside weightier aspects of God's Word.
The first chapter of the encyclical is entitled, "Dark clouds over a closed world," echoing Isaiah's words today. The web that veils the world seems to grow stronger by the day, ensnaring us and tearing us apart, between and within nations. The Pope focuses on love, particularly of the stranger; the need to remove walls and boundaries, not build them; the importance of forgiveness, kindness (remember that?), and reconciliation, while not allowing ourselves to forget and make the same mistakes again; the need for politics to be about people and the common good worldwide, not just the financial markets in my particular country; the absolute end to war, the sale of arms, and the death penalty; the need for everyone to be able to worship in freedom and for all religions to work together for peace.
There are tears in my eyes reading this summary, realizing how far I am, how far we are from this ideal. But the tears also flow from believing that truly, we are hearing the voice of Christ speaking his Word to us today.
---
Living the Word...
Take enough time to read this encyclical or at least the summary — soon -- with an open, prayerful heart. Each of us has to contemplate it for ourselves and acknowledge the compromises we make. Paul talks today about living in abundance and living in need. I have never known need, from a financial perspective at least. I am privileged, not always by my gender, but by my race and country of origin. I like to think I can be like Paul, with holy indifference to my state in life, but "O, Lord, spare me from the trial." Some may see this encyclical and those who support it as passing judgement on those who disagree with this papacy. It is not. It is a document of hope. The hope that belongs our call, the call of each one of us in Christ.
---
Mon, Oct 12: "He raises up the lowly from the dust; from the dunghill he lifts up the poor." (Ps 113)
"The poor dwell not only in a lowly state-- in the dust--but in a place where refuse is piled up; yet even from there God will raise them up." (Robert Alter) Let us never, ever give up—not on others and not on ourselves. Wait for the Lord.
Tue, Oct 13: "Did not the maker of the outside also make the inside? But as to what is within, give alms, and behold, everything will be clean for you." (Lk 10: 38-42)
This last verse bothers me. It sounds like Jesus is saying, Oh, just give to the poor and all will be well. We might even think, "I'll give from my excess. I can go about my life just as long as I throw the poor a bone every once in a while." The literal translation is "Instead, give away the things that are within as alms." By that Jesus means "give what is in your cups and plates to the poor," i.e., share, not the scraps but from the table where you enjoy your meal. But what if we look deeper to another nuance? What if we are to give from within ourselves, to be vulnerable, to walk as equals as we reach out to others? Now Jesus has just lambasted the Pharisees for being "filled with plunder and evil;" he is not telling them to share from what they have within! But most of us are not filled with evil. Our hearts are good. Let's think about sharing the good that is deep within us.
Wed, Oct 14: "If we live in the Spirit, let us also follow the Spirit." (Gal 5:1-25)
Jewish Christian missionaries have arrived in Galatia and are telling people they need to follow Jewish law to be "real" followers of Jesus. (This idea of who is and is not a "real" Christian was a problem back then too!) Paul assures the Galatians this is false teaching, and even tells them that if they turn to the law, they will be out of luck. To live in the Spirit means follow the Spirit. And to follow the Spirit takes discernment. Discernment requires prayer and thoughtful reflection; it is not a kneejerk reaction or dictated by the loudest or latest voices. It requires us to look at our feelings as well. "Emotions are lousy masters, but good servants." We like to think we make decisions based on well-thought-out considerations, but it is often our emotions — our fear, our anxiety, our shame — that leads the way. Let's look closely at what is driving the way we live. True discernment means we look at our decisions from all angles, not just the one that's the most popular right now. And discernment is not only for the big decisions. It should guide us in the little decisions we make every day along the way.
Thu, Oct 15: "Sing to the LORD a new song…" (Ps 98)
In his commentary on the psalms, Hebrew scholar Robert Alter writes, "The idea of a 'new song' is highlighted in several psalms (33, 96, 98, 144, and 149). In a sense, this is a kind of self-advertisement of the psalmist, as if to say 'here is a fresh and vibrant psalm that you have never heard before!'"
I love it! Marketing has its roots in antiquity! The song I've been singing lately is the same old song: petitioning God, crying out to God, questioning God — just what the tradition of the psalms would have us do. But it's getting old and worn out. The lyrics don't do anything to raise my spirits or the spirits of others. The psalms and the writings of Isaiah remind us that, even in the midst of sadness, suffering, and insecurity, songs of praise and worship are essential. They lift our spirits and remind us that God never abandons us. God is true to his covenant. God has our backs. Let's all sing, "Alleluia!"
Fri, Oct 16: "I shall show you whom to fear. Be afraid of the one who after killing has the power to cast into Gehenna….
Even the hairs of your head have all been counted. Do not be afraid."(Lk 12:1-7)
"Should I be afraid or not afraid? God has the power to kill me and cast me into Gehenna, but God also counts all the hairs on my head. Hmmh." For some people, the first image of God frightens them into compliance and obedience, but I think Jesus is trying to get us to see things differently. God is all-powerful. We are dust. And yet…God values every part of each one of us. "I take no pleasure in anyone's death, declares the Lord GOD. So repent and live!" (Ex 18:32) Awe at God's power? Yes! Fear God will abandon us to death? No, never!
Sat, Oct 10: "… that you may know what is the hope that belongs to his call…" (Eph 1:15-23)
Think of hope as a verb not a noun, as a way of life and not based on specific wishes or expectations. Hope with a capital H, as in our Great Hope. What does Paul mean when he talks about "the hope that belongs to Christ's call?" If you are struggling to live in hope, you may want to ask yourself what hope really means to you. Is it situational, based on results? Or does it define your life, based on faith? Take time to read "Fratelli tutti." "Brothers and sisters, all." Let us live in hope of a better, more just world as God intends.
---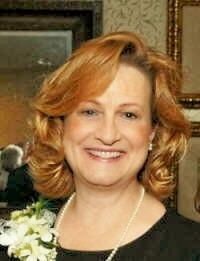 Elaine Ireland has a passion for working with parents and anyone who struggles to maintain a sense of God's love and peace amid the day-to-day challenges of life. She has a master's degree in Spiritual and Pastoral Care from the Pastoral Counseling department at Loyola, Maryland, with a focus on developmental psychology and spiritual guidance. Rooted in Ignatian spirituality, she is a writer, retreat and workshop leader, and presenter on topics such as pastoral parenting, "letting go," and finding the spiritual in the midst of everyday life. She lives in Ellicott City, Maryland with her husband, Mark and children, David and Maggie.
---
We hope you enjoy "Come and See!" and we welcome your input. Please contact Elaine Ireland at
ehireland@loyola.edu
with questions, comments, and responses.
---
© 2009 - 2020, Elaine H. Ireland - Images@FaithClipart.com
---
Up to 6 weeks of "Come and See!" reflections are saved here.
The latest is always listed first.