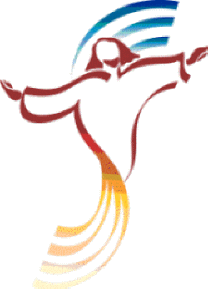 Week of October 10th, 2021
Come and See!
---
The Word …
Teach us to number our days aright, that we may gain wisdom of heart.
Return, O LORD! How long? Have pity on your servants!
Fill us at daybreak with your kindness,
that we may shout for joy and gladness all our days.
Make us glad, for the days when you afflicted us, for the years when we saw evil.
Let your work be seen by your servants and your glory by their children;
and may the gracious care of the LORD our God be ours; prosper the work of our hands for us! Prosper the work of our hands!
(from Psalm 90)
---
Pondering the Word …
"Let your work be seen by your servants and your glory by their children."
The psalms are based on the ancients' assumption that it is by the gods' hands we were both punished and rewarded: "The LORD bandages and heals the wounds and bruises he has brought on his people." (Is 30:26)
I take umbrage at this image of a god who abuses, then heals, only to abuse again. It does not foster a healthy relationship with our Creator. A mature faith allows us to understand it is when we go against God's will that we suffer, but it is at our own hand, not at some sociopathic spirit's whim.
These days, there is affliction all around us. It's hard to get away from it and to allow ourselves to see God's great works and great glory. But it's imperative to make a point every day to do so, and incumbent upon those of us who have gained wisdom of heart-- compliments of our years—to make sure we share God's greatness and love with our children and their children. They are bombarded with society's and the media's daily dose of bad news, abuse, and unreachable expectations.
The Hebrew translation of the last verse of this passage (v.17) has a different meaning than what we might read into those words: "May the sweetness of the Master our God be upon us and the work of our hands firmly found for us, and the work of our hands firmly found!" Robert Alter comments: "The verb 'konan,' firmly found, …is used for keeping dynasties or buildings unshaken. Against the ephemerality of human existence…God can give fleeting human experience solid substantiality." (Hebrew translation, Vol 3, p. 218, 2019)
"Prosper the work of our hands" is not about getting rewards for being good or a lot of "likes" on our latest post. It is about living confidently and in hope amid the trials and storms, with the assurance of God's unending and gracious love and care.

---
Living the Word …
Recycling an idea I suggested a few years back: When you talk to your children or grandchildren (or each other for that matter!) about their day, ask them, "Where did you see God today?" and "Where were you challenged to see God?" If you start this when they are very young, they are less likely to dismiss it as they get into their teens. If they are troubled about something, you may want to consider asking them if what they experienced was "of God" – note: not "from," but "of" God. Was it based in Love? (This practice is a form of the examen, such an important daily prayer exercise for all of us to adopt!)

---
Mon, Oct 11: "The Lord has made known his salvation." (Ps 98)
"Ok, then…what is it?" For Christians, of course, the Lord has made his salvation known in the person of Jesus Christ. In this psalm, salvation is translated "victory" in Hebrew, and it refers to God's victory over the chaos of the abyss and over the nations that assailed God's chosen people. Today's reflection: As a Christian, God's salvation has been made known to you in Jesus. So how well do you know him? Provision: Spend some time getting to know Jesus. Listen to the words he is reported to have uttered. Read his words from the Gospels to see if you can get to know him better. Read more about his life and the times in which he lived.
Tue, Oct 12: "I am not ashamed of the Gospel…The wrath of God is indeed being revealed from heaven against every impiety and wickedness of those who suppress the truth… they have no excuse; for although they knew God…they became vain in their reasoning, and their senseless minds were darkened" (Rom 1:16-25)
Well, I need to tread lightly here. This is a reading that both "sides of the divide" between those who call themselves Christian today assume they "own." I know lots of people who, while not ashamed of the Gospel, are ashamed of their religious institutions, and struggle to find a balance between their faith and their practice. Today's reflection: What is the truth for you? What do the Gospels tell you is the truth? Provision: Read and pray with this whole passage from Romans using the practice of Lectio Divina. What word, phrase, or image speaks to you? There are no right or wrong answers to questions that arise for you in prayer. There is only the truth. And God knows already what is in your heart, so you might as well talk to God about it!
Wed, Oct 13: "… just judgment of God…will repay everyone according to his works, eternal life to those who seek glory, honor, and immortality through perseverance in good works…" (Rom 2:1-11)
Pope Francis has been speaking recently about the relationship between faith and works as a means to salvation: " the power of grace needs to be coupled with our works of mercy which we are called to live to bear witness to how tremendous is God's love." While we understand what caused the split in Christianity 500 years ago, this issue, for some reason, remains a sticking point. (Not sure why: I find the interplay between faith and works to be a source of joy!) There are other sticky issues to get over to reunite the Body of Christ. Can we at least put this one to bed?! Today's reflection: Reflect on your own truth about justification and righteousness: Does it matter what you do? Does it matter what Christ did? Provision: Make sure any "works" you do today are infused with grace!
Thu, Oct 14: "I trust in the LORD; my soul trusts in his word.". (Ps 130)
Today's reflection: Psalm 130 is a beautiful prayer to pray in its entirety. It is a "song of ascent," the prayer of a pilgrim on the road. Regardless of the condition of the road on which you find yourself, it is good to affirm your trust in God and God's Word. Provision: Jot down these few words and keep them handy for prayer in times of uncertainty.
Fri, Oct 15: "Blessed the one…in whose spirit there is no guile. I acknowledged my sin, my guilt I covered not." (Ps 32)
I'm expanding the faith vs. works topic to include faith vs. acts. Jesus has been talking about it all week: those whose acts say one thing but whose hearts are unchanged. We may acknowledge our sinfulness by public acts of repentance or through Reconciliation, but if we don't allow our hearts to be changed; if we check the repentance box, but continue to have guile-filled hearts, we will not feel the blessedness, the blissfulness in which the psalmist rejoices. Today's reflection When we confess our sins, do we pray for a change of heart? (Or, like St. Augustine, in his Confessions, Vol 3, do we pray: "Give me chastity and continency, only not yet."😉) Provision: Pay attention today to those all-too-often overlooked sins of omission. Where did I "miss the mark" today?
Sat, Oct 16: "(Abraham) believed, hoping against hope he would become the father of many nations."(Rom 4:13, 16-18)
At a day retreat a few weeks ago, we had been discussing our worries about the future, and one person in the group shared, "We need to take the long view. Things are not going to be 'ok' soon or even in our lifetimes. What do we want to leave for our kids and grandkids? That is what we are working for now—hope for the future." Today's Reflection: We might think Abraham was concerned only about his legacy and being remembered, but his hope was for the future and that God would indeed be there for his progeny. What do you hope for, even when it seems you are "hoping against hope?" Provision: Consider starting your daily prayer, not only for the grace you seek in prayer, but with an articulation of what you hope for. Not just your intentions for that day, but your hope for the future.
---
We hope you enjoy "Come and See!" and we welcome your input. Please contact Elaine Ireland at
ehireland@loyola.edu
with questions, comments, and responses.
---
To receive "Come and See!" via email, send request to ehireland@loyola.edu.
© 2021, Elaine H. Ireland.
---
Up to 6 weeks of "Come and See!" reflections are saved here.
The latest is always listed first.