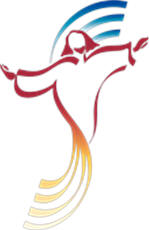 Come and See!
Week of October 6th - 2019
The 27th Sunday in Ordinary Time
---
The Word…
"How long, O LORD, shall I cry out, yet you do not listen?
I scream "outrage" to you and you do not rescue.
Why do you show me mischief and you look upon wretchedness?
Plunder and outrage are before me, quarrel and contention I bear.
(Therefore teaching fails and justice never comes forth.)…
And the LORD answered me and said:
"Write down the vision, make it clear on the tablets,
so that one may read it readily,
For there is yet a vision for the appointed time
and a witness for the end who is not false.
Though it tarries, wait for it, for it shall surely come, it shall not delay…
The righteous man lives through his faithfulness.
(from Hab 1:2-4, 2:2-4; Hebrew translation by Robert Alter)
---
Pondering the Word…
I've mentioned before that I am honored to serve as the spiritual development advisor to a group of wonderful retired persons who volunteer through the Ignatian Volunteer Corps in Baltimore, Maryland, USA. The volunteers are involved in direct service to the poor, the elderly, immigrants, the mentally challenged. We get together regularly to share our experiences in light of scripture and God's covenant. Our theme this year is "Trusting God's Promises: Social Justice and Hope," and today's reading from Habakkuk is right on target.
Whether it is a deeply personal intention for which we are praying, or a more general cry of lament like the prophet's, it often feels like God is not listening. We wonder why God does not rescue us from the misery of both natural and man-made disasters and suffering that take place. We may look to the teachings of God's prophets—ancient and current day—and the teachings of his son, the witness to the vision, and think all has failed, that justice will never come.
God says the vision will come, but we are called to live through our faithfulness today, not waiting around for some far-off utopia in the clouds, but to be instruments of God's vision, right here, right now.
"Wait for it, for it shall surely come." And with God's grace, it will come, in some small way, through you and through me and through all who serve their brothers and sisters with loving and compassionate hearts.
---
Living the Word…
In the second reading today, Paul encourages Timothy to remain faithful, "to stir into flame" the gifts God has given, to not lose hope. God does not give us a spirit of cowardice; instead we are empowered by love and self-control to remain faithful to God's vision and God's promise. In the gospel, Jesus reminds us this faithfulness and perseverance is exactly what is expected of us as God's servants. Nothing less will do.
If you find yourself disheartened or bitter about the lack of justice and peace you see, don't sit back and complain. Be a voice for change, for peace, for love. Stir into flame your gifts and offer them to others.
(If you are interested in learning more about the Ignatian Volunteer Corps in the US, go to https://ivcusa.org/)
<![if !vml]>
<![endif]>

<![if !mso]><![endif]>
---
Oct 7:
The word of the LORD came to Jonah: "Set out for the great city of Nineveh, and preach against it; their wickedness has come up before me." But Jonah made ready to flee to Tarshish away from the LORD. (Jon: 1-2:1-2, 11)
This week, we are treated to the Book of Jonah, a fable chocked full of the wonder and complexity of humanity's interaction with the Divine. Jonah's relationship with God is so real. We might think Jonah is wimping out on his job as a prophet, but as Robert Alter comments, "To send a Hebrew prophet to Nineveh would be like sending a Jewish speaker to deliver a moral exhortation to the Germens in Berlin in 1936." Jonah does not want to go because he's afraid he might be successful, which means God would show mercy to the Ninevites (4.2), but he also fears for his life. He winds up having to sacrifice it anyway…except God's mercy comes through yet again. This short, powerful book forces us to look at ourselves. Do we run from God's will out of fear or an unwillingness to learn something new, to have our opinions challenged? Might we be just a wee bit resentful when God grants God's all-encompassing mercy on those we deem unworthy?
Oct 8: "Martha, Martha, you are anxious and worried about many things. There is need of only one thing. Mary has chosen the better part and it will not be taken from her." (Lk 10:38-42)
Sharing a tweet from the Maryknolls earlier this year that opened up for me a whole new perspective on this story: Maryknoll Missioners (@MaryknollFrsBrs) 7/21/19, 10:34 AM: "Jesus commends Mary's violation of social norms that dictate a woman's job is to serve; a man's privilege is to sit at Jesus' feet. Too bad a few of the men didn't put aside their privilege and get up to help Martha." Jesus was not afraid to dispel commonly held beliefs about gender roles. Perhaps we should be thinking about this as well? (And who knows--maybe an enlightened man or two in the group got the message and allowed Martha to sit while they served!)
Oct 9: Jonah was greatly displeased and became angry that God did not carry out the evil he threatened against Nineveh. ...But the LORD asked, "Have you reason to be angry?" (Jon 4:1-11)
Translation: "And the thing was very evil for Jonah, and he was incensed. …And the Lord said, "Are you good and angry?" Alter points out that after the Ninevites repent and God spares them the evil he had threatened, Jonah then harbors evil in his heart. Provocative, isn't it? And God provokes Jonah even more by his response. It's interesting….prophets in the Bible are rarely successful in terms of getting people to change their ways; it even seems they like to be angry. What happens to all that righteous anger when their message is listened to and acted upon? Do they, like Moses, continue to intervene when the people inevitably slip back into evil ways? Do they, like Jesus, ask for God's mercy upon the people even in the face of death? How do we react when those we view as "fallen" repent?
Oct 10: You have said, "It is vain to serve God, and what do we profit by keeping his command? Rather must we call the proud blessed; for indeed evildoers prosper, and even tempt God with impunity?"(Mal 3:13-20)
Such powerful readings from the Old Testament this week! This passage hearkens back to our reflection on Sunday. It may seem that evil is having its way and those who make a mockery of God's laws do so with impunity. But our hope, our strength is in God's promise: "For you who fear my name, there will arise the sun of justice with its healing rays."
Oct 11: Then (the unclean spirit) goes and brings back seven other spirits more wicked than itself who move in and dwell there, and the last condition of that man is worse than the first." (Lk 11:15-26)
A good reminder for those who have experienced the healing hand of God's mercy. Don't take it for granted. Evil and temptation are always lurking, looking for a way in. Our human nature is weak. Return constantly to the throne of grace for strength and forgiveness and always forgive others. Don't let resentment and bitterness create a place for discord to plant a new seed.
Oct 12: "Blessed are those who hear the word of God and observe it." (Lk 11:27-28)
And especially blessed are those who hear God's invitation and accept it; those who willingly put aside their own assumptions and fears, their own plans for their lives, and risk carrying and bearing Christ in the world. "Hail, Mary, full of grace, blessed are you among women."
---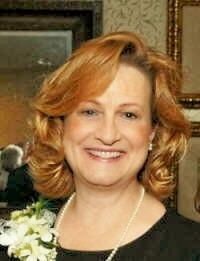 Elaine Ireland has a passion for working with parents and anyone who struggles to maintain a sense of God's love and peace amid the day-to-day challenges of life. She has a master's degree in Spiritual and Pastoral Care from the Pastoral Counseling department at Loyola, Maryland, with a focus on developmental psychology and spiritual guidance. Rooted in Ignatian spirituality, she is a writer, retreat and workshop leader, and presenter on topics such as pastoral parenting, "letting go," and finding the spiritual in the midst of everyday life. She lives in Ellicott City, Maryland with her husband, Mark and children, David and Maggie.
---
We hope you enjoy "Come and See!" and we welcome your input. Please contact Elaine Ireland at
ehireland@loyola.edu
with questions, comments, and responses.
---
© 2009 - 2018, Elaine H. Ireland - Images@FaithClipart.com
---
Up to 6 weeks of "Come and See!" reflections are saved here.
The latest is always listed first.