COME & SEE
Brief reflections on the week's scripture readings.
The 27th Sunday of Ordinary Time - 2020
---
---
The Word…
Brothers and sisters: Have no anxiety at all, but in everything,
by prayer and petition, with thanksgiving, make your requests known to God.
Then the peace of God that surpasses all understanding
will guard your hearts and minds in Christ Jesus. Finally, brothers and sisters,
whatever is true, whatever is honorable, whatever is just, whatever is pure,
whatever is lovely, whatever is gracious, if there is any excellence
and if there is anything worthy of praise, think about these things.
Keep on doing what you have learned and received and heard and seen in me.
Then the God of peace will be with you.
  (from Phil 4:6-9)
---
Pondering the Word…
"Have no anxiety at all…Whatever is true, honorable, just, pure…think about these things." Such things seem hard to come by these days. How do we quell our anxiety in the face of a deadly pandemic? How do we think about things honorable and pure when we are bombarded with falsehoods and injustice?
It's interesting that this uplifting reading is positioned between two readings that warn of our demise if we fail to produce good fruit from the vineyard God has provided for us. One thing to note in these readings: the vineyard is leased to us. We do not own it. It is not ours. This applies not only to Mother Earth, but to the gifts we each have received -- our knowledge, talents, and skills, even our very lives – belong not to us, but to God. All we have and all we are are on loan for God's greater glory. Once we accept this, we can begin to think about the things we want to return to God: things like honesty, justice, purity, graciousness, and truth. And as we live these virtues, we cannot help but produce good fruit, the kind of fruit God hopes to harvest. Then the God of peace will be with us to guard our hearts and minds.
---
Living the Word...
Perhaps we should all cut and paste Paul's words to post on our TV, computer, and phone screens!
I think Paul leaves out an important final step here: "By prayer and petition, with thanksgiving, make your requests know to God…" Then let them go. Return them to God. Leave them in God's hands. Let God do what needs to be done according to Wisdom's will.
St. Ignatius of Loyola has a prayer called the Suscipe (soo-sha-pay), sometimes called "Take and Receive:"
"Take Lord, and receive all my liberty, my memory, my understanding, and my entire will, all that I have and possess. Thou hast given all to me. To Thee, O lord, I return it. All is Thine, dispose of it wholly according to Thy will. Give me Thy love and thy grace, for this is sufficient for me."( https://www.ignatianspirituality.com/ignatian-prayer/prayers-by-st-ignatius-and-others/suscipe-the-radical-prayer/)
This is not a prayer to be taken lightly. I use it for reflection to consider the many areas in my life I am not ready to surrender, the things I struggle to give back to God. When anxiety takes over, when I fail to find God's peace, this prayer helps me uncover what is holding me back. I can make my request known to God: "Please grant me the grace to give back to you (fill in the blank). Your love is enough for me." See if this prayer can help you too.
---
Mon, Oct 5: Because (the scholar) wished to justify himself, he said to Jesus, "And who is my neighbor?" (Lk 10:25-37)
This question sets the stage for the parable of the Good Samaritan. I wonder: what does the victim do when he comes to and realizes it is a hated Samaritan who has saved his life? Is his heart changed? Or does he fall back into bigotry? So…what are you going to do: white nationalist, when you come to and see the doctor working to save you from COVID is a Black woman wearing a hijab? Hindu nationalist, when the only people willing to help you carry your mother's body to the funeral pyre -- when all your relatives have refused -- are two neighbor Muslim boys? (True story) What are you going to do, avowed leftist, when the only one willing to come take you to the hospital is a guy with a gun rack and Trump stickers on his truck? What are you going to do, traditionalist Christian, when you go to thank the nurse who compassionately held your love one's hand as they died and learn she is married to a woman? Who is my neighbor is a valid question. But, more importantly, "How and to whom am I called to be a neighbor? And can I accept that my real neighbor just might be someone whom I might otherwise despise?"
Tue, Oct 6:"Martha, Martha, you are anxious and worried about many things. There is need of only one thing. Mary has chosen the better part and it will not be taken from her." (Lk 10: 38-42) "
A brother, visiting a hermitage, sees the hermits hard at work and exclaims: "Why do you work for the bread that perishes? Mary has chosen the best part, namely to sit at the feet of the Lord without working." The Abbot said to his attendant: "Give that brother a book." At the ninth hour this brother began to look for dinner, and went to the Abbot: "Did the brethren not eat today?" "Oh yes, certainly. They just had dinner." "Well," said the brother, "why didn't you call me?" "You are a spiritual man," said the Abbot, "you don't need the food that perishes. We have to work, but you have chosen the best part. " The brother said: "Forgive me." The Abbot said: "Martha was necessary to Mary, for it was because Martha worked that Mary was praised." (Adapted from
The Wisdom of the Desert Fathers, by Thomas Merton) A little vindication for all of us Marthas!
Wed, Oct 7: "When Cephas came, I opposed him to his face…For until people came from James, he used to eat with Gentiles; when they came, he separated himself, and the rest of the Jews acted hypocritically with him." (Gal 2:1-2, 7-14)
The literal translation for hypocrisy is "theatrical charlatanry!" And if anyone knows about theatre and drama, it is Paul! I admire Paul's zeal, honesty, and humility, even though his strong and sometimes rigid opinions have led to some difficult issues for both the fledgling church of old and the church today. We see hypocrisy in many arenas these days—clearly in politics and often in busienss, but also in religions and …oh, let's not forget—in our own lives. We are to be prophetic witnesses, to call out the hypocrisy we see, but let's make sure we look in the mirror from time to time: am I practicing what I preach?
Thu, Oct 8: "Ask and you will receive; seek and you will find; knock and the door will be opened to you."(Lk 11:5-13)
For many years, I was a seeker, knocking on doors, getting no answer. It took me many years to realize: I was knocking on the wrong doors, asking for the wrong things. Consider this if God's answers seem to elude you.
Fri, Oct 9: "Every kingdom divided against itself will be laid waste and house will fall against house."(Lk 11:15-26)
The stark reality of this scenario has never been so evident in my country, at least not in my lifetime. Perhaps it's the way people felt during the Civil War. Back then, we heard the "us" and "them" language like we hear and see being implemented today from the highest level of government. "E pluribus unum" is no longer a given. Just because Jesus said there would be division because of him doesn't mean that's what he wants; he knows human nature is to set up opposing camps. But as his followers, we are to look instead at building bridges and mending fences with love, to include rather than exclude. There is much at stake. Let us discern well.
Sat, Oct 10: While Jesus was speaking, a woman from the crowd called out and said to him, "Blessed is the womb that carried you and the breasts at which you nursed." He replied, "Rather, blessed are those who hear the word of God and observe it." (Lk 11:27-28)
With Mary as your model, how will you be the womb that carries Jesus into the world? How will you be the breasts that nourish and foster the growth of the Good News of Christ?
---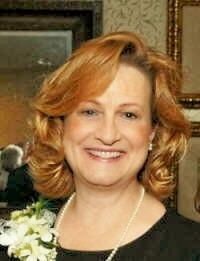 Elaine Ireland has a passion for working with parents and anyone who struggles to maintain a sense of God's love and peace amid the day-to-day challenges of life. She has a master's degree in Spiritual and Pastoral Care from the Pastoral Counseling department at Loyola, Maryland, with a focus on developmental psychology and spiritual guidance. Rooted in Ignatian spirituality, she is a writer, retreat and workshop leader, and presenter on topics such as pastoral parenting, "letting go," and finding the spiritual in the midst of everyday life. She lives in Ellicott City, Maryland with her husband, Mark and children, David and Maggie.
---
We hope you enjoy "Come and See!" and we welcome your input. Please contact Elaine Ireland at
ehireland@loyola.edu
with questions, comments, and responses.
---
© 2009 - 2020, Elaine H. Ireland - Images@FaithClipart.com
---
Up to 6 weeks of "Come and See!" reflections are saved here.
The latest is always listed first.