Week of September 27, 2020
COME & SEE
Brief reflections on the week's scripture readings.
The 26th Sunday of Ordinary Time - 2020
---
---
The Word…
Be of the same mind, with the same love,
united in heart, thinking one thing.
Do nothing out of selfishness or out of vainglory;
rather, humbly regard others as more important than yourselves,
each looking out not for his own interests, but also for those of others.
Have in you the same attitude that is also in Christ Jesus.
(from Phil 2:1-5)
---
Pondering the Word…
"Have in you the same attitude that is also in Christ Jesus." So what was, what is Christ's attitude? I was thinking about stories I've read and images I've seen over the past year, those that depict the attitude I believe Jesus models for us and those that do not.
I think of Dr. Li Wenliang, the Chinese physician who first warned the world about the COVID virus, taking great personal risk to do so under a repressive regime, and dying from the virus himself. I see images of countless medical professionals and support staff all over the world — people of all religions or no religion at all -- who have paid the ultimate price to care for others, including those that chose to disregard the warnings.
I recall a video I saw recently of a white American woman physically attacking a group of Native Americans who were protesting the building of the southern border wall across their sacred lands. They refused to attack back and instead formed a prayer circle and invited her to join them.
I think of politicians in my own country who try to uphold the values of democracy and look for compromise and common ground (they do exist and are on both sides of the aisle); and, I think of those that degrade others whose opinions differ, that demonize whole groups of people, that revel in others' misfortune and injury.
I see protesters standing peacefully outside abortion clinics, police stations, and state houses, respectful of those who protest on the other side of the issue. And I see torch-bearing mobs armed with AK-47s and looters and arsonists destroying their own communities—many of whom would self-identify as Christian. I think of people of my own faith practice who strive to welcome all to the table and those that label such hospitality as heresy.
I look into my own heart and ask: "Do I have the same attitude that is in Christ Jesus?"
---
Living the Word...
I'm challenging myself to ask these questions each day: Is what I am reading or hearing about, seeing portrayed—regardless on which "side" the players in the story are — promoting unity, selflessness, and cooperation? Are the players looking out for the real, long-term interests of everyone, especially those who are oppressed? Where do I see the attitude of Christ being lived today, and most importantly: Am I truly living that attitude in my own heart?
---
Mon, Sep 28: "Master, we saw someone casting out demons in your name and we tried to prevent him because he does not follow in our company." Jesus said, "Do not prevent him, for whoever is not against you is for you." (Lk 9:46-50)
I always stumble over that last verse. It seems to contradict Mt 12:30: "Whoever is not with me is against me…"
The key to Jesus' words in Luke are in the previous line. The person casting out demons is doing good in Jesus' name, even though he is not part of the inner circle. In Matthew's gospel, the Pharisees have just accused Jesus of curing a blind mute man by the power of Satan. Jesus ends that passage by saying that people who speak against the Son of Man will be forgiven, but not those who deny the Spirit. It gives me pause: we see people doing good even though they don't acknowledge Christ, and conversely, we see those doing evil who invoke the name of Christ. Jesus asks us: "What is your opinion?"
Tue, Sep 29: "When I called, you answered me; you built up strength within me." (PS 138)
When you call upon God, what does God's answer sound or feel like? Every so often, I will have a prayer intention granted, but most of the time, things don't turn out the way I had hoped. Does that mean God is not listening? We are reading from the Book of Job this week and Job learns firsthand about things not turning out the way he would like. But God gives him strength to endure. Now, I'm not crazy about the premise of the Book of Job -- God's wager with Satan – but there is still much to learn from it (which is why, rabbis say, the story is included in the Hebrew Bible even though the character of Job is not presented as a Jew). God's answer is often to give us the strength we need to go on after disappointment, sorrow, or tragedy. Forgive my using this quote yet again, but I think Anthony de Mello's words are so important, particularly these days: "If you had the choice, which would you choose: the granting of your petition or the grace to be peaceful whether it is granted or not?"
Wed, Sep 30: "Are your wonders made known in the darkness, or your justice in the land of oblivion?" (Ps 88)
Yesterday's psalm 138 is A Hymn of Gratitude. Today's is A Despairing Lament. That's the great thing about the psalms: they give voice to so much of our human experience. It is important that we cry out to God in our despair and misery, but it may be hard for us to find the words to express how we feel. Maybe we think it is wrong for us to question God. So let the psalmist do it for you. This is not about wallowing in misery; it is about saying aloud the depth of our emotions. If things are difficult for you these days, here are some other psalms you may want to consider praying: 6, 22, 56, 69, 70, 86, 102, 107, 142, and 143.
Thu, Oct 1: "I know that my Vindicator lives." (Jb 19:21-27) "Wait for the Lord with courage." (Ps 27)
Job knew God as a living God. He griped and complained and lamented, but he waited for God with courage and faith. Let us take comfort in knowing that our Redeemer lives. Have courage. Wait for the Lord.
Fri, Oct 2: The LORD addressed Job:" Have you ever in your lifetime commanded the morning and shown the dawn its place…" Job answered the LORD: "Behold, I am of little account; I put my hand over my mouth." (Jb 38:-12-21; 40:3-5)
FYI: the Lord addresses Job with "Have you ever…" questions for a total of 62 verses in Chapters 38 and 39. Job darn well better put his hand over his mouth! Plus, I love the Hebrew translation of "Behold, I am of little account"-- "Look, I am worthless." It's so much more direct! Recently, I've been watching TV shows about the natural world to get my mind off the craziness, and I've had a similar experience to Job's. I am always in awe, speechless at the diversity and beauty of nature. It is astounding and leads me to prayers of praise and prayers of petition that we will wake up and begin to take better care of our earth, Madre Tierra, and her creatures.
Sat, Oct 3: "Give me discernment that I may know your decrees." (Ps 119)
Discernment. Such an important word for us, particularly in the US as we approach the upcoming election. Discernment is more that simple decision-making, although it is wise to take a discerning approach to even the more mundane choices we make each day. Discernment requires reflection, and for those of us who pray, lots of prayer. We pray, not for God to grant what we think is right, but for God's guidance to lead us. And that requires us to listen with open minds and hearts. It is the opposite of knee-jerk reactions and looks instead for well-thought-out responses. It requires us to look beyond our biases and preferences to what is good, not just our race, religion, or country, but for the entirety of God's creation. There is so much we pray for in these trying times, but let's pray especially that all of us will be granted the grace of discernment as we move ahead.

---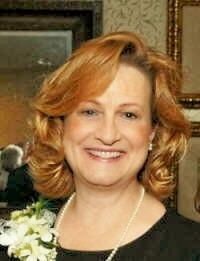 Elaine Ireland has a passion for working with parents and anyone who struggles to maintain a sense of God's love and peace amid the day-to-day challenges of life. She has a master's degree in Spiritual and Pastoral Care from the Pastoral Counseling department at Loyola, Maryland, with a focus on developmental psychology and spiritual guidance. Rooted in Ignatian spirituality, she is a writer, retreat and workshop leader, and presenter on topics such as pastoral parenting, "letting go," and finding the spiritual in the midst of everyday life. She lives in Ellicott City, Maryland with her husband, Mark and children, David and Maggie.
---
We hope you enjoy "Come and See!" and we welcome your input. Please contact Elaine Ireland at
ehireland@loyola.edu
with questions, comments, and responses.
---
© 2009 - 2020, Elaine H. Ireland - Images@FaithClipart.com
---
Up to 6 weeks of "Come and See!" reflections are saved here.
The latest is always listed first.