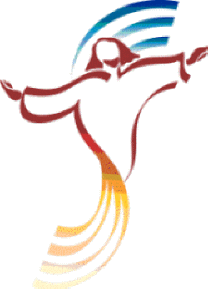 Week of September 26th, 2021
Come and See!
---
The Word …
So, when a young man quickly told Moses,
"Eldad and Medad are prophesying in the camp,"
Joshua, son of Nun…said, "Moses, my lord, stop them."
But Moses answered him, "Are you jealous for my sake?
Would that all the people of the LORD were prophets!
Would that the LORD might bestow his spirit on them all!"
(from Numbers 11: 27-30)
"Teacher, we saw someone driving out demons in your name,
and we tried to prevent him because he does not follow us."
Jesus replied, "Do not prevent him.
There is no one who performs a mighty deed in my name
who can at the same time speak ill of me. For whoever is not against us is for us."
(from Mark 9: 38-40)

---
Pondering the Word
There's a thread that weaves through Scripture this week: Ego. See if you can pick it up in the daily readings. There's another nuance to note as well: the importance of an informed conscience.
Moses and Jesus don't seem too worried about others doing mighty deeds as long as they are doing them for good, for God. They're sure of themselves and the blessings they have received from God, so the idea of more people doing good is great! They're not concerned that all the "I's" are dotted and the "T's" crossed, or if the other has the official "seal of approval." The more people doing good in God's name, the better!
In this day and age, there are many people out there saying they are speaking in God's name, in Jesus' name. (I guess that includes me--I just write what I am given each week.) That's why it's important that each of us have an informed conscience to discern -- we talked about discernment last week -- who is putting themselves aside to bring forth the Spirit, and who has their ministry tied up in exclusivity or in their own egos.
---
Living the Word …
There are a few quotes and Scripture passages that serve as "broken records" for me and this is one of them: "By their fruits, you shall know them." (Mt 7:16) Do those who claim to speak for God talk of love and compassion, of care for the poor and for our earth, or do they preach exclusion, negativity, the "blessings" of riches, or the judgment or condemnation of others?
Have you allowed enough time for their fruits to begin to ripen? If their words cause you to question some things, how does it make you feel? We can usually sense whether feelings of discomfort are challenging and leading us in a good direction, or whether they are taking us down the wrong path. Seek guidance from a trusted source if you are puzzled by anything you are feeling or have heard in God's name.
"Dear friends, do not believe every spirit, but test the spirits to see whether they are from God,
because many false prophets have gone out into the world." (1 Jn 4:1)
---
Mon, Sep 27: "Even if this should seem impossible in the eyes of the people, shall it be impossible in my eyes also? Lo, I will rescue my people…" (Zec 8:1-8)
Today's reflection: What is the "this" that seems impossible to you? Provision: You may feel that thinking something is "impossible" is sinful since we claim nothing is impossible for God. But you know, we are human (and sinful), and God understands. Bring to prayer that which seems impossible and let God comfort you with the promise of rescue.
Tue, Sep 28: "Lord, do you want us to call down fire from heaven to consume them?" Jesus rebuked them. (Lk 9:51-56)
The "sons of thunder," James and John, are more than ready to nuke the Samaritan village that stands in their way. They imagine their way to be Jesus' way, but Jesus scolds them and heads off in another direction. Jesus' way is never the way of violence. Today's reflection: It seems we can't go very long without something in the news about nuclear proliferation. It is a source of conflict for people of goodwill who want to live in peace but believe in the need for self-defense. So the weapons' stockpile grows, nationally and individually. In what direction would Jesus have us go? Provision: This may seem like one of those futile issues where we throw up our hands. But violence is escalating on a personal level as well. What can you do to bring peace where it is needed or to diffuse violence?
Wed, Sep 29: "For you have made great above all things your name and your promise."(Ps 138)
Today's reflection: When you see the words, "God's promise," what does that mean to you? Many of us say we believe "in" God and God's promise, but what meaning does that have in our life? Do we trust God and God's promise, or do we find ourselves hedging our bets by trusting ourselves or things of this world? Provision: God knows this is a tough assignment for us, to put ourselves and our egos aside to be fully dependent on God. It's a day-to-day effort. Pray today to trust God. Above all things are his name, his promise, and his mercy!
Thu, Sep 30: "The harvest is abundant but the laborers are few so ask the master to send out laborers." (Lk 10:1-12)
How's the harvest looking in your neck of the woods? Many people I speak with lament that the harvest is flagging, hanging low from lack of nourishment. They too feel their energy waning. They tire from going out into the world, day after day, to assist in God's fields, to provide the hope needed. Today's reflection: So we ask the master of the harvest to send out laborers, but who do we think they are? Just the ordained or those who minister? We are all laborers called to go out into the world to bring the nourishment of hope. Provision: Laborers need sustenance too. Pray God will give you the comfort you need to bring hope and healing to others.
Fri, Oct 1: The exiles prayed: "Justice is with the Lord, and we today are flushed with shame, we men of Judah, citizens of Jerusalem, that we, with our kings and rulers and priests and prophets…have sinned in the Lord's sight." (Bar 1:15-22)
Whenever I read a passage like this, I am reminded that none of us have the option of blaming our sinfulness on those in charge; that we will stand alone before our God and won't get to blame anyone else we've allowed to lead us astray. I am reminded of the importance of an informed conscience. Today's reflection Is there guidance you follow from religious or governmental leaders without thinking? Rules that if you really thought about them might actually be sinful? This is important stuff. (It's also important to know our God is merciful. If, in our innocence, we've been led astray by someone in power, woe to that person. [See Sunday's gospel.]) Provision: There is a difference between innocence and willfully ignoring our God-given ability to develop an informed conscience. If we are capable of "knowing better," we are called to use that gift. Take a look at your life today. Are there any things you do out of habit that you question? Don't judge. Just use that awareness in prayer to seek the Spirit's guidance.
Sat, Oct 2: The disciples approached Jesus and said, "Who is the greatest in the Kingdom of heaven?" (Mt 18:1-5, 10)
To use current vernacular, the disciples are debating, "Who is the GOAT?" (For those not up on the lingo, that's the "Greatest Of All Time." It makes me laugh to think about the "GOAT of heaven!" 😊) We learn from Jesus that what defines the GOAT in heaven is very different from the world's definition! Today's Reflection: What does Jesus mean when he says we must become "like children?" Children in Jesus' time were not the center of attention they are today. They stayed in the background with the women. They didn't really "count," and they were dependent on others. Jesus is not talking about lack of knowledge or even innocence here; he is talking about humility and dependence on God. Provision: If you find yourself asking, "How can I be the GOAT in terms of humility, you've missed the point. "Humility is not about thinking less of yourself; it is thinking about yourself less." (C.S. Lewis) See how you can think of yourself less today.
---
We hope you enjoy "Come and See!" and we welcome your input. Please contact Elaine Ireland at
ehireland@loyola.edu
with questions, comments, and responses.
---
To receive "Come and See!" via email, send request to ehireland@loyola.edu.
© 2021, Elaine H. Ireland.
---
Up to 6 weeks of "Come and See!" reflections are saved here.
The latest is always listed first.