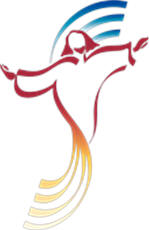 Come and See!
Week of September 22nd - 2019
The 25th Sunday in Ordinary Time
---
The Word…
Hear this, you who trample upon the needy and destroy the poor of the land!
"When will the new moon be over," you ask, "that we may sell our grain,
and the sabbath, that we may display the wheat? We will diminish the ephah,
add to the shekel, and fix our scales for cheating!
We will buy the lowly for silver, and the poor for a pair of sandals;
even the refuse of the wheat we will sell!"
(from Amos 8:4-7)
---
Pondering the Word…
Recently, pharmaceutical companies have been sued due to marketing practices that helped fuel the global opioid crisis. A similar thing happening with tobacco companies several years ago, and with the home mortgage industry because of unscrupulous lending practices. The root of all these problems is the drive for record profits, shareholder returns, commissions, high salaries and bonuses…, i.e., the almighty dollar.
Some market analysts will say to those filing these lawsuits: Caveat Emptor--Buyer Beware; that it is not up to companies, industries, or the government to police decisions consumers make about the products and services they choose to purchase; that if there is a buyer who wants a product, then a seller should be able to sell it. This is a basic tenet of capitalism, and at its best, can inspire innovation and growth and an enhanced quality of life. Many people, including myself, benefit daily from the fruits of this system.
HOWEVER, as we hear in the Old Testament reading, there were, are, and always will be those who take advantage of the system by targeting the young, the elderly, the poor, the uneducated, the mentally and physically ill. Yes, there are charlatans whose methods are as blatant as "fixing scales," but we all fall for subtle messages honed to make us desire the newest gadget, the miracle face cream, or the latest fast food.
Most marketing is harmless, but frankly, some is not. The marketing of some "respectable" companies is wrong; they are modern-day versions of the greedy sellers of old. "Never will I forget a thing they have done," says the one, true Almighty God! "You cannot serve both God and mammon."
---
Living the Word…
I have not paid enough attention to companies from which I buy products. I need to rectify this by evaluating their human resource, marketing, and lobbying efforts, and communicating with the ones whose values either align or conflict with my values (and changing my buying habits accordingly). Those blessed with adequate financial resources are called by our Christian faith to step up to the social responsibility of looking out for those being taken advantage of by harmful marketing and sales practices. Don't think for a minute the prophet Amos and Jesus were speaking just to the people of their times; the message is the same for us, and perhaps even more critical. Reflect on this, discuss it as a family, and consider what you are called to do.
<![if !vml]>
<![endif]>

<![if !mso]><![endif]>
---
Sep 23
:
All their neighbors gave them help in every way, with silver, gold, goods, and cattle, and with many precious gifts besides all their free-will offerings. (Ezr 1:1-6)
This is an amazing image. The Jews are exiles, captives in Babylon, and are now being allowed to go back to their home. They have no idea what they will find when they get there. Is the land parched and spent? Will it be arable? How will they survive? Well, they will survive and flourish through the generosity of their neighbors and the largesse of King Cyrus. They are overjoyed to be going home, as I imagine most exiles and refugees would be. It makes me reflect on the current refugee crises throughout the world. It makes me think of the Dalai Lama's words about how important it is that we find a way to support people so they can return to their homelands. I ask myself, "Would I ever be as generous at the Jews' neighbors were with them?"
Sep 24: He was told, "Your mother and your brothers are standing outside and they wish to see you." He said to them in reply, "My mother and my brothers are those who hear the word of God and act on it." (Lk 8:19-21)
Imagine the scandal! Jewish sons never dismiss their mothers. To ignore one's own family is outrageous. I see Mary walking away. We don't hear that she "pondered" this episode, but my guess is that she filed Jesus' words away in her heart, alongside the other words: "I need to be about my father's business;" and "a sword will pierce your heart." She stored all of these events in a file labeled: "Let it be done to me, according to your word. "
Sep 25: "Take nothing for the journey, neither walking stick, nor sack, nor food, nor money, and let no one take a second tunic." (Lk 9:1-6)
'Take nothing for the journey, neither cell phone, nor computer, not chargers, nor cash, and let no one take a credit card.' What are you left with? What will you do? There are so many things that weigh us down on our mission to proclaim the Kingdom of God. Jesus is not saying there was anything wrong with walking sticks or money, or cell phones for that matter. He is telling his disciples that when it comes to God's Kingdom, we must rely on faith and the Spirit. Good advice for those who spend their days proclaiming the good news.
Sep 26: But Herod said, "John I beheaded. Who then is this about whom I hear such things?" And he kept trying to see him." (Lk 9:7-9)
This sounds vaguely familiar. We hear in Mark 6:20 that Herod "liked to listen to" John the Baptist. Herod is intrigued by these holy men who are courageous, righteous, moral, truthful—men very different from him but maybe the type of man he longed to be. Perhaps you've encountered someone whose example you yearn to know more about, someone after whom you'd like to model your life. Perhaps that person is Jesus. You are intrigued, but intimidated. You are too set in your ways, too wrapped up in the trappings of your current life to think you could ever change. Don't ignore these little nudges of the Spirit. Don't allow the perception of your own weakness keep you from becoming the person you want to be.
Sep 27: "Take courage, all you people of the land, and work! ...My spirit continues in your midst; do not fear! (Hg 2:1-9)
God is encouraging the people to persevere as they rebuild the temple. Today is the feast day of St. Vincent de Paul, a tireless worker for the poor and the patron saint of volunteers. It is easy for those who work in outreach ministries to burn out. The fruits are our labors are often not seen, not appreciated, and seem to make no difference. It's then we need to hear God's voice: "Be courageous and work; do not fear; my spirit is with you." We are not messiahs, we are not saviors. We are God's workers and it's essential for our own spirits that we allow God to rebuild through us.
Sep 28: Jesus said to his disciples, "Pay attention to what I am telling you. The Son of Man is to be handed over to men."
But they did not understand this saying… (Lk 9:43b-45)
I wonder if I would have understood what Jesus was saying. I wonder if I really understand it now. Do I pay attention to what Jesus is telling me? There's so much I take for granted, so much I take on faith—which of course is good and necessary when dealing with mysteries. But I imagine Jesus would like us all to pay more attention, to not take the stories we hear at face value, but to immerse ourselves in learning the "whys" of his incarnation, life, death, and resurrection. Not the pat, catechism answers, but answers that can then inform the prayers that rise from our hearts. Get to know this man, Jesus.

---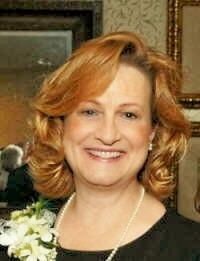 Elaine Ireland has a passion for working with parents and anyone who struggles to maintain a sense of God's love and peace amid the day-to-day challenges of life. She has a master's degree in Spiritual and Pastoral Care from the Pastoral Counseling department at Loyola, Maryland, with a focus on developmental psychology and spiritual guidance. Rooted in Ignatian spirituality, she is a writer, retreat and workshop leader, and presenter on topics such as pastoral parenting, "letting go," and finding the spiritual in the midst of everyday life. She lives in Ellicott City, Maryland with her husband, Mark and children, David and Maggie.
---
We hope you enjoy "Come and See!" and we welcome your input. Please contact Elaine Ireland at
ehireland@loyola.edu
with questions, comments, and responses.
---
© 2009 - 2018, Elaine H. Ireland - Images@FaithClipart.com
---
Up to 6 weeks of "Come and See!" reflections are saved here.
The latest is always listed first.