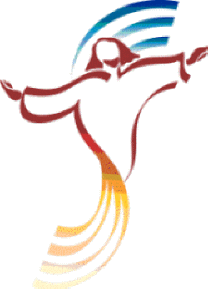 Week of September 12th, 2021
Come and See!
The Word …

"I love the LORD because he has heard my voice in supplication,
Because he has inclined his ear to me the day I called."
( from Ps 116)
"What good is it, my brothers and sisters, if someone says he has faith but does not have works? Can that faith save him?"
(from Jas 2:14-18)
He began to teach them that the Son of Man must suffer greatly
and be…killed, and rise after three days. … Then Peter took him aside and began to rebuke him…. (He) rebuked Peter and said, "Get behind me, Satan.
You are thinking not as God does, but as human beings do."
(from Lk 7:1-10)
---
Pondering the Word …
As I was praying with today's Scripture, the message to which the Spirit led me is summarized in one word: Expectations.
Expectations about how God shows love and attention to us. Expectations about how we will be "saved." Expectations of who or what God is supposed to be.
The psalmist says he loves God because God listened to him and saved him. What happens if we are not given the outcome we expect? Is our love of God based on God answering our prayers or on making happen what we want to happen?
James addresses the argument of justification: Are we justified by faith in Jesus' sacrifice alone, or are we justified by the good works we do? What if it's neither? What if it's God's will that it doesn't matter and that we don't control it? (Gasp! See tomorrow's reflection.)
Peter has been given the gift of knowing Jesus as the Christ, so immediately his expectations of what that means kick in. We hear in Matthew's version of this story (16:22), Peter doesn't agree with this idea that the Christ will suffer. Jesus blows that expectation out of the water, along with any pride Peter takes in being given the keys to the Kingdom!
In the Buddhist tradition, we learn that much of our suffering has to do with our desires, and that our desires can have a lot to do with our expectations of how things are supposed to be.
To what expectations about God and salvation and the Kingdom do we hold fast? How do we react when those expectations are not met?
Living the Word …
Spend time this week looking at your expectations. For many of us, most of the frustration we feel has to do with our "first-world, take-it-for-granted" beliefs about how things should play out. Try to look with God's eyes. What is God's desire for me given the situation in which I find myself? How am I called to surrender to God's will at this moment?
---
Mon, Sep 13: "This is good and pleasing to God our savior, who wills everyone to be saved…."(1 Tim 2:1-8)
"God wills everyone to be saved." Yep, that's what it says. Everyone. Not just a few, not just "the chosen." Everyone. "Thy will be done." Today's reflection: The whole of this reading is very worthwhile, asking people in authority to allow us to live quiet, tranquil lives and that we pray without anger and argument. Gee, what a concept! Do you believe that God's will will be done? If so, do you believe all will be saved? Provision: Two provocative theology books to consider if you are interested in this topic: "Dare We Hope: That All Men Be Saved, by Hans Urs Von Balthasar and, more recently, "That All Shall Be Saved: Heaven, Hell, and Universal Salvation," by David Bentley Hart.
Tue, Sep 14: "Make a saraph, mount it on a pole, and if any who have been bitten look at it, they will live." (Nm 21:4-9)

Two things to notice in this story: The people ask God to take the snakes away. That doesn't happen. The risk is still there. And second, God doesn't just heal those who have been bitten because they've expressed remorse and faith in God's ability to heal them. They have to put out some effort, to come and look at the mounted bronze serpent, the very image of what is plaguing them. Today's reflection: To be truly healed and protected from things that plague us – our sins, our addictions, illness, etc. – we have to be willing to face what is wounding us and to take advantage of the means God gives us to be healed: reconciliation, counseling, doctor's advice…heck, maybe even a vaccine! It is hubris to assume we know how God works to heal us. What is plaguing you? What keeps you from looking it in the eye in order to be healed? Provision: Take one small step today to confront what ails you.
Wed, Sep 15: "I will give thanks to the LORD with all my heart in the company and assembly of the just." (Ps 111)
As I read this verse, Jesus' words from Luke's Gospel came to mind: "If you do good to those who do good to you, what credit is that?" (6:33) It's fine to give thanks to God in the company of people who think and worship and live like we do; and of course, we want to surround ourselves with people who are just. But too often that means we don't allow ourselves to experience the world of injustice.Today's reflection: Most of us have suffered something -- illness, death of loved ones, loss of a job or opportunity. It can be hard to give God thanks when we experience loss. Imagine if every day, you lived and witnessed the injustices of poverty, racism, violence, and evil firsthand. I challenge myself: would I be as willing to give thanks to God if my days were spent, not in the company of the "just," but among those who perpetrate or suffer injustice? Provision: We may think, "There but for the grace of God go I," but that is self-centered. Instead be a source of God's grace to someone who suffers the injustices of the world.
Thu, Sep 16: "The fear of the LORD is the beginning of wisdom; prudent are all who live by it."(Ps 111)
It's good to remember that "fear of the Lord" in a biblical sense is not about being scared. It's the acknowledge -ment of God's greatness and kindness. We grow in wisdom the more we realize this, and the happier our lives are when we live by that truth. Today's reflection: Is there a problem you are confronting right now? It doesn't need to be a big deal, just something with which you are struggling. Bring it to our great and merciful God. Ask for wisdom and peace. Provision: Be aware today of times when you are struggling and say a quick prayer for guidance.
Fri, Sep 17: "For the love of money is the root of all evils." (1 Tm 6: 2c-12) Accompanying him were the Twelve and some women who provided for them out of their resources. (Lk 8:1-3)

Paul's words are often misquoted as "money is the root of all evils." Money is neither evil nor good. It is love of money that causes problems. In today's gospel, we hear some women provide for Jesus and the disciples out of their own resources; women of means, generously donating to further Jesus' message. Today's reflection: Some questions to ask ourselves: Do we willingly share our resources to further Christ's work? How much do we really need? Is our relationship with money unhealthy, e.g., do we judge our worth on what we make, do we idolize money and things it gets for us, or do we make ourselves sick with worry over money? Are we wasteful? Consider these questions and bring them to prayer. Provision: Pay attention today to things you take for granted or to any emotion that arises that has to do with money or material goods—desire, concern, envy. Don't be judgmental, just be aware of your feelings.
Sat, Sep 18: "Knowledge of the mysteries of the Kingdom of God has been granted to you, but the rest… 'they may look but not see, and hear but not understand.'" (Lk 8:4-15)

Today's Reflection/Provision: Do you wonder how Scripture is relevant to you? Jesus challenges us to internalize these timeless words, not as stories of the past but as real in our lives. Read today's parable and reflect: Is the ground of your life shallow, dry, or rocky? What thorns keep God's word from taking root? What nourishment do you need?
---
We hope you enjoy "Come and See!" and we welcome your input. Please contact Elaine Ireland at
ehireland@loyola.edu
with questions, comments, and responses.
---
To receive "Come and See!" via email, send request to ehireland@loyola.edu.
© 2021, Elaine H. Ireland.
---
Up to 6 weeks of "Come and See!" reflections are saved here.
The latest is always listed first.