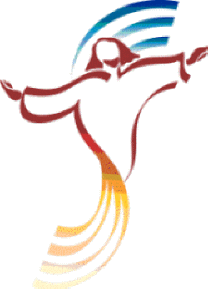 Week of August 22nd, 2021
Come and See!
The Word …
"The one who does justice will live in the presence of the Lord."

(from Ps 15)
"Be doers of the word and not hearers only, deluding yourselves.
Religion that is pure and undefiled before God and the Father is this:
to care for orphans and widows in their affliction
and to keep oneself unstained by the world."
(from Jas 1:17-18, 21b-22, 27)

"Well did Isaiah prophesy about you hypocrites…'This people honors me with their lips, but their hearts are far from me; in vain do they worship me, teaching as doctrines human precepts.' You disregard God's commandment but cling to human tradition…the things that come from within are what defile."
(from Mk 7:1-8, 14-15, 21-23)
---
Pondering the Word …
"It's the Law!" God help us, how much blood has been shed over the centuries, how many families, friendships, communities, and countries destroyed over interpretations of God's will as written in the law!
What does "The Law" mean to you? Some people prefer detailed specifics as are found in Deuteronomy and Leviticus or in certain catechisms, focused on punishments imposed for violations. This gives people a false sense of control over their own destinies, but also can blind them to the bigger picture of doing justice and being compassionate.
Others subscribe to James' basic approach: Do good and stay out of trouble; or, the words of the psalm: Do justice. This is a lot simpler and more straightforward, but still focuses on what we need to DO to save our souls, and is open to interpretation based on how we define "good," "trouble," or "justice!"
Others get caught up in the "human traditions of the elders," not necessarily sinful, but things that can easily distract from God's commandment (note, BTW, Jesus' use of the singular "commandment").
Jesus reminds us it's what's in our hearts that matters. Yes, we are to do good, be just, have self-control, all things that make for civil society, but in the end, it's about internalizing the law to love. It's about who we are.
---
Living the Word …
"Act justly, love mercy, and walk humbly with God." (Micah 6:8) For me, this is the best description of what we are called to be by God. We are to DO good through charitable actions and working for justice. We are to walk WITH God, not in fear of punishment, but learning through the life of Jesus. But loving mercy…that is key here. Not just being hearers of the word, but not just doers either. Being persons who internalize the word, making it who we are, so much so that loving mercy is the only answer to any question about the Law.
This is a life-long process, tried and tested over the course of our lives. Spend time this week looking at the core of who you are—not an easy assignment! Shine a light on any areas of your being that are not animated by loving mercy and pray for God's help to replace any malice with love.
---
Mon, Aug 30: "Let the heavens be glad and the earth rejoice; let the sea and what fills it resound; let the plains be joyful and all that is in them! Then shall all the trees of the forest exult." (Ps 96)
I just returned from all-too-brief, but needed vacation. The weather was rainy, but I still found myself surrounded by nature's beauty: lakes, hills, cultivated plains, forests, waterfalls. Away from the newsfeed and the busyness. Not everyone is so blessed, but I am reminded all the more of the importance of allowing ourselves quiet time in nature. Not sitting on a park bench scrolling on our phones, but attentive, silent time so that we can hear the resounding joy of creation! Today's reflection: If you can, sit quietly observing nature today. Find something on which you can focus all your attention: a leaf, a flower, a tree, one of God's creatures. Sing to the Lord a new song of praise and thanksgiving for the wonder of creation! Provision: This week starts the Season of Creation. Log on to participate with wonderful prayers and activities for the whole family: (https://seasonofcreation.org/).
Tue, Aug 31: "Encourage one another and build one another up." (1 Thes 5: 1-6, 9-11)
In Friday's reading from Colossians, we hear of the connection between alienation, hostility, and evil deeds. If we've learned anything over these past 18 months, it is that for most people, community is essential to well-being and peace of mind. There's been a lot of tearing each other down recently. Let's heed Paul's exhortation and foster community and cooperation! Today's reflection: Pray for all who are lonely or discouraged; unemployed or grieving. Provision: Challenge yourself this week. Reach out. See how many times you can provide support and encouragement to another, especially to strangers or those who might feel alone or alienated.
Wed, Sep 1: At daybreak, Jesus left and went to a deserted place. The crowds went looking for him, and when they came to him, they tried to prevent him from leaving them. (Lk 4:38-44)
There's so much excitement in Capernaum! Jesus has been healing the sick and driving out demons. The people stand in his way as he tries to leave. They want to keep him all to themselves. But he will not abandon the purpose for which he has been sent. Nor can we. Today's reflection: Do you try to keep Christ all to yourself or are you willing to share with others the healing and mercy you've experienced? Provision: How we live our lives is the greatest testament to the healing power of Christ. Share Christ today, not by what you say, but by your life.
Thu, Sep 2: "Set out into the deep water and lower your nets for a catch." Simon said in reply, "Master, we have worked hard all night and have caught nothing, but at your command I will lower the nets." (Lk 5:1-11)
Today's reflection: Read the entire scripture passage, then spend time imagining the scene--the crowd, the water, the boats, nets, fishermen, Peter, Jesus. What moves you or connects with you in this reading? Where in your life might Jesus be calling you to "set out into the deep?" Talk to Jesus about whatever is in your heart now. Provision: We, like Peter, may doubt God's call. Let's model ourselves after Peter, tenacious in our faith and willing to keep trying after we fail.
Fri, Sep 3: "Christ Jesus is the image of the invisible God." (Col 1: 15-20)
When I say the word, "ocean," what image do you see? When I say "beauty," what person or place comes to mind? How about when I say, "God?" What is your image of God? Is it the anthropomorphized God as portrayed in art or in Revelations? Those who have the gift of sight tend to "see" something concrete in our mind's eye. When we hear Jesus is the image of God, we don't mean his bodily appearance. We mean his way of being. Today's reflection: Take this a step further: when you imagine Jesus' way of being, what do you see? What words do you use to describe Jesus, your God? Provision: If you struggle with a negative image of God, think about reading some books by the late William Barry, S.J., such as, "God's Passionate Desire" or "A Friendship Like No Other."
<![if !vml]>
<![endif]>Sat, Sep 4: "Brothers and sisters: You once were alienated and hostile in mind because of evil deeds…persevere in the faith, firmly grounded, stable, not shifting from the hope of the Gospel that you heard…" (Col 1:21-23)
Paul pins alienation and hostility on evil deeds. We all know what he means. The Greek translates to being estranged, enemies to our own selves through transgression. But we've also witnessed how evil deeds can result from alienation and hostility. Salvation is not just about "me." Yes, as James says we want to keep ourselves "unstained by the world." But our own salvation also hinges on what we do to bring comfort and hope to others. Today's Reflection: "He drew a circle that shut me out—heretic, rebel, a thing to flout. But love and I had the wit to win; we drew a circle that took him in." (Edwin Markham) Provision: If you know someone who is feeling alienated or hostile, see if you can reach out to them in a nonthreatening and loving way. Diffuse anger with gentleness.
---
We hope you enjoy "Come and See!" and we welcome your input. Please contact Elaine Ireland at
ehireland@loyola.edu
with questions, comments, and responses.
---
To receive "Come and See!" via email, send request to ehireland@loyola.edu.
© 2021, Elaine H. Ireland.
---
Up to 6 weeks of "Come and See!" reflections are saved here.
The latest is always listed first.