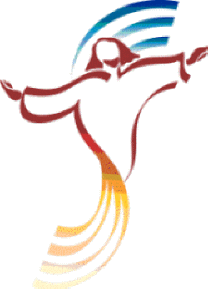 Week of August 22nd, 2021
Come and See!
The Word…
Joshua addressed all the people: "If it does not please you to serve the LORD,
decide today whom you will serve, the gods your fathers served beyond the River
or the gods of the Amorites in whose country you are now dwelling.
As for me and my household, we will serve the LORD."
(from Jos 24:1-2, 15-17, 18)
Many of Jesus' disciples said, "This saying is hard; who can accept it?"…
As a result of this, many of his disciples returned to their former way of life
and no longer accompanied him. Jesus said to the Twelve, "
Do you also want to leave?" Simon Peter answered him, "Master, to whom shall we go? You have the words of eternal life…"
(from Jn 6:60-69)
---
Pondering the Word …
It's decision time! Joshua tells the Israelites to choose: the Lord God, the gods your fathers served beyond the River, or the gods of the Amorites. "Door #1, Door #2, or Door #3!
Reading further, the people say, "Far be it from us to forsake the Lord," to which Joshua responds, "You will not be able to serve the Lord…he will not put up with your crimes and offenses." That must have been hard for the people to hear, but they recommit to God and the pact is sealed. They go forward, they try, they fail miserably, over and over again. And over and over, they return to the Lord and the Lord forgives them. They know there is nowhere else they can go. They have heard the words and seen the hand of God's salvation.
Jesus has just told the crowd following him, "whoever eats my flesh and drinks my blood has eternal life." This saying is hard: hard to accept, hard to understand, hard to ignore. So, many make their decision -- they leave and return to their former lives. I imagine for some who walked away, these words echoed in their ears.
As Jesus turns to his close friends, you get a sense he thinks they will leave too. But Simon Peter speaks up. He says words that echo down through the centuries, words repeated millions of times spoken from the lips of saints and sinners; words in our own hearts: "Master, to whom shall we go?" You have the words of eternal life."
"I have no doubt that the aim and solution of life is the acceptance of God…I imagine God speaks to me and says simply—'I keep calling to you and you do not come,' and I answer quite naturally—
"I couldn't, until I knew there was nowhere else to go."
(Florida Scott-Maxwell, from The Measure of My Days.)
---
Living the Word …
We are so blessed to have an infinitely patient God! Each day we are called to make a decision. Each morning is an opportunity to recommit to what we believe and to our intention to follow the Lord, knowing of course we will fail. Some of what God asks of us is hard to accept—illness, sorrow, death. Some is hard to understand—love your enemies, do good to those who persecute you, the last shall be first. But a true call from God is impossible to ignore. Pray today for the kind of faith that leaves you having nowhere else to go but to God. (Let us pray for the people of Haiti who are suffering horribly yet again.)

---
Mon, Aug 23: "Woe to you who say, 'If one swears by the temple, it means nothing, but if one swears by the gold of the temple, one is obligated.' Blind fools, which is greater, the gold, or the temple that made the gold sacred?" (Mt 23:16-22)
Let's start with the basics: Jesus says, "Don't swear at all. Let your 'yes' mean yes and your 'no' mean no." (Mt 5:34) What Jesus is referring to today is the legal value of oaths. The Pharisees value the gold placed on the altar (i.e., donations from the faithful) over the altar itself. In his weekly audience on August 11, Pope Francis said something that talks about how we value things as well: "the encounter with Jesus is more important than all of the commandments." (Read the whole text: https://www.vaticannews.va/en/pope/news/2021-08/pope-francis-general-audience-catechesis-galatians-mosaic-law.html)
Today's reflection: Yesterday, we heard about the Israelites failing to keep the commandments, but always turning back to their merciful God. Do you have a relationship with Jesus that allows you to turn to him when you fail? Or is adherence to the rules more important than your encounter with Christ's mercy?
Provision: "We meet God most fully in the realm of mercy." Allow yourself to feel mercy today.
Tue, Aug 24: "The LORD is near to all who call upon him, to all who call upon him in truth." (Ps 145)
Do I call upon God "in truth?" When I call upon God, do I believe God hears and answers me, or do I hedge my bets, looking for other sources? Is my call to God just for show?
Today's reflection: What does it mean to you to call upon God "in truth?" Recall times when you have called upon God "for real" and when it was just rote.
Provision: What holy desire or intention burns in your heart right now? Bring it to God in prayer and in truth.
Wed, Aug 25: "Where can I go from your spirit? From your presence where can I flee? If I go up to the heavens, you are there; if I sink to the nether world, you are present there." (Ps 139)
I have a vague memory of hearing this psalm as a child and thinking, "Well, God would be no fun to play 'hide and seek' with!" Try as we may, we cannot hide from God, but this psalm doesn't have to do with us hiding in shame, like Adam and Eve. It is about God's constant concern for each of us and our world. We can't hide from God, but how often do we keep God hidden from our sight as we play this game we call "life?"
Today's reflection: What sorts of things cause you to keep God hidden from your sight?
Provision: Stop. Look around. Where do you see God watching over you right now?
Thu, Aug 26: "Teach us to number our days aright, that we may gain wisdom of heart." (Ps 90)
We are in such need of wisdom right now! Some eschew God's gift of scientific knowledge, denying their own mortality, the mortality of loved ones, the mortality of our species and all creation. I think of the stories we hear about people being put on respirators, begging for the COVID vaccine, or the confusion expressed by climate-change skeptics when we witness its horrible effects.
Today's reflection: What gift of wisdom do you ask for on this day?
Provision: Pray: "Lord, help those who doubt. Have mercy. Teach all of us to number our day aright, using your great gifts of wisdom and knowledge, not out of fear, but with confidence in your will for us."
Fri, Aug 27: "The wise (virgins) brought flasks of oil with their lamps. Since the bridegroom was long delayed, they all became drowsy and fell asleep...Therefore, stay awake, for you know neither the day nor the hour." (Mt 25:1-13)
Wait …if we're supposed to stay awake, then why a story about sleeping? For worriers and over-planners, Jesus' warning is disconcerting—unless, of course, we are like the wise virgins who have come prepared. They can sleep peacefully. There is no anxiety, no rushing around at the last minute. If we live a conscious life, aware and in awe of God's presence, we too can sleep peacefully, knowing we will be ready when the Lord calls.
Today's reflection: Sometimes we get so concerned about the future, we miss the present. Consider what areas of your life might need more preparation and pray to God for help in preparing.
Provision: This is all about provisions. Some may say you can't be too prepared, but make sure to allow for peaceful rest. You need that too!
Sat, Aug 28: His master said to him, "Well done, my good and faithful servant. Since you were faithful in small matters, I will give you great responsibilities. Come, share your master's joy." (Mt 25:14-30)
As with all the parables, there are many nuances, so many things Jesus teaches us, but one I don't ever recall hearing preached from this parable: God is joyful when we use our gifts to further the Kingdom.
Today's Reflection: What gifts do you have that you don't use out of fear that they are not enough or that it is too much of a risk?
Provision: Ask God to give you an opportunity to use a gift you typically don't share with others.

---
We hope you enjoy "Come and See!" and we welcome your input. Please contact Elaine Ireland at
ehireland@loyola.edu
with questions, comments, and responses.
---
To receive "Come and See!" via email, send request to ehireland@loyola.edu.
© 2021, Elaine H. Ireland.
---
Up to 6 weeks of "Come and See!" reflections are saved here.
The latest is always listed first.