COME & SEE
Brief reflections on the week's scripture readings.
The 18th Sunday of Ordinary Time - 2020
---
---
The Word…
"All you who are thirsty, come to the water!
You who have no money, come, receive grain and eat;
Why spend your money for what is not bread;
Heed me, and you shall eat well, you shall delight in rich fare.
Come to me heedfully, listen, that you may have life."
(from Is 55:1-3)
When it was evening, the disciples approached him and said,
"This is a deserted place and it is already late;
dismiss the crowds so that they can go and buy food for themselves."
Jesus said to them, "There is no need for them to go away;
give them some food yourselves."
(from Mt 14:13-21)
---
Pondering the Word…
Earlier this week, a dear friend of our family went home to God. Let me tell you something about him. He was born in Brittany, France, and for over forty years he and his wife and son have owned a wonderful French restaurant in the little town near where we live. There is a verse from Ecclesiastes that describes him to a T: "So I commend the enjoyment of life, because there is nothing better for a person under the sun than to eat, drink, and be glad. Then joy will accompany them in their toil all the days of the life God has given them under the sun." (8:15)
Joy truly accompanied him and it was infectious. While patrons of his restaurant did indeed spend money for the delicious fare J, it was the atmosphere of joy, gladness, and fellowship that gave life to the experience. Over the years, he and his family have toiled hard "under the sun" (figuratively and literally) and endured many setbacks (like fires and floods), but always persevered and always gave back in quiet and unassuming ways to the community and to individuals in need. The tributes to him speak to his generosity and how it has been multiplied many times over in the lives of those he touched.
When I hear Jesus tell the disciples today, "give them some food yourselves," I think about how important it is for each of us not to turn away from our communities or individual in need; not to walk away when the going gets tough or the numbers don't add up, but to toil with joy and gladness. We may not have that much to give—"five loaves and two fish are all we have"— but never underestimate what the Lord can and will do with our gifts!
Fernand Tersiguel, Rest in Peace
---
Living the Word…
When a loved one dies, our grief can be profound, but if we look at what we loved in them — the very qualities that bring about our grief — and commit to continue their legacy, we honor them and keep their spirit alive. Spend time this week giving thanks for people, living and deceased, who have brought you life and joy. Real, genuine people who live the command to love, not as martyrs or what Pope Francis calls, "sourpusses," or to "win heaven." Not as ones who do it for show or reputation or to build false hopes. What can you do right here, right now to "feed" others by modeling the love of those you admire? The Lord will do wonders with the smallest of gifts!
---
Mon, Aug 3: The prophet Hananiah said: "Thus says the LORD of hosts, the God of Israel: 'I will break the yoke of the king of Babylon. Within two years I will restore this place."… The prophet Jeremiah said:" Hear this, Hananiah! The LORD has not sent you and you have raised false confidence in this people." (Jer 28:1-17)
Over the next two weeks, the prophets' words are pointed and appropriate for the trials we are experiencing. As they are wont to do, prophets usually juxtapose dire predictions of destruction due to the people's sinfulness with the promise of God's mercy and redemption. Hananiah gets an earful from Jeremiah who accuses him of raising false hopes. In tomorrow OT passage, Jeremiah tells of God's promise of restoration as well. What's the difference? What's wrong with raising hopes amid the gloom and doom, spreading optimistic predictions to make people feel better?
Hananiah's words puts a time frame on God. He doesn't speak of trusting in God's mercy. He doesn't call for repentance. His prophesying is like fortune telling. True prophets don't predict the future. They talk, not so much about the "whens and wheres," but about the "whys, hows, and whats." I don't think the pandemic is something God has sent to punish us for our sins. I believe it is something we have brought on ourselves because, like our ancestors, we continually fail to heed the warnings of true prophets, we focus on what we want to hear, and we fail to work together as a global community for the well-being of all. Consider reflecting on the OT readings for the next few weeks. There is much we can learn from them to apply to our lives today.
---
Tue, Aug 4: Some Pharisees and scribes came to Jesus and said, "Why do your disciples break the tradition of the elders? They do not wash their hands when they eat a meal."(Mt 15:1-2, 10-14)
Let's get something straight, kids: Jesus is NOT saying you don't have to wash your hands before dinner! This Jewish law, like many, was created to stem to spread of disease -- you can't get much more pertinent than that! Jesus is pointing out we can get so focused on human precepts that we forget God's law. Are there traditions or laws (familial, governmental, or religious) that stand in the way of you doing God's will? Things don't have to be sinful to distract us. Do the words "this is the way we've always done it" become justification to exclude new people or ideas? Does the focus on being a good provider, an admirable goal, cause you to consider things at odds with your conscience? See if there are habits, traditions, or goals in need of refinement so your focus can remain on God.
Wed, Aug 5: "Have pity on me, Lord, Son of David! My daughter is tormented by a demon." (Mt 15:21-28)
I have a dear friend, Bob Hamm, SJ, who subtitles this reading, "There MUST be something love can do!" These words will be this service year's theme for the corps members of the Ignatian Volunteer Corps in Baltimore, Maryland, a group I have to honor to serve as spiritual director. "There MUST be something love can do to heal our city and our world!" It's a theme we would all do well to adopt. This woman, with the love she has for her daughter, comes to the source of Divine Love. She believes in the power of love to heal all that ails her child. Do we believe in the power of Love to heal all that ails us and our world? Jesus says to this Gentile woman, "How great is your faith!" Oh, to hear Jesus say those words to me!
Thu, Aug 6: "You will do well to be attentive to (the prophetic message) as to a lamp shining in a dark place, until day dawns and the morning star rises in your hearts." (2Pt 1:16-19)
And what is that prophetic message, one we hear directly from the mouth of God? "This is my beloved Son. Listen to him." "Listen to HIM!" Any further questions? Good. Now go and do it.
Fri, Aug 7: What profit is there to gain the world and forfeit life? What can one give in exchange for life? Top of Form(Mt 16: 24-28)
What do you live for? I mean really. Not just what sounds good or holy or correct. And does what you live for align with how you spend your days? And, most importantly, is what you live for worth the life of your soul?
Sat, Aug 8: "For the vision still has its time; if it delays, wait for it, it will surely come." (Hb 1:12-2:4)
Habakkuk complains to God about what he sees as the lack of divine justice. He questions why God continues to punish his people at the hands of their enemies. In this verse, God tell him to be patient and remain faithful to the vision of peace and justice. We too wait in faith, confident in the reality of the Incarnation, eager for the fulfillment of the vision. And it will not be late if we accept our role in bringing the vision to fruition in our daily lives. A question to ask myself: Am I waiting for God to bring forth the vision? Or could it be that God is waiting for me?
---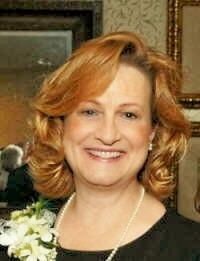 Elaine Ireland has a passion for working with parents and anyone who struggles to maintain a sense of God's love and peace amid the day-to-day challenges of life. She has a master's degree in Spiritual and Pastoral Care from the Pastoral Counseling department at Loyola, Maryland, with a focus on developmental psychology and spiritual guidance. Rooted in Ignatian spirituality, she is a writer, retreat and workshop leader, and presenter on topics such as pastoral parenting, "letting go," and finding the spiritual in the midst of everyday life. She lives in Ellicott City, Maryland with her husband, Mark and children, David and Maggie.
---
We hope you enjoy "Come and See!" and we welcome your input. Please contact Elaine Ireland at
ehireland@loyola.edu
with questions, comments, and responses.
---
© 2009 - 2020, Elaine H. Ireland - Images@FaithClipart.com
---
Up to 6 weeks of "Come and See!" reflections are saved here.
The latest is always listed first.