COME & SEE
Brief reflections on the week's scripture readings.
The 16th Sunday of Ordinary Time - 2020
---
---
The Word…
"For your might is the source of justice;
your mastery over all things makes you lenient to all…
And you taught your people that those who are just must be kind;
and you gave your children good ground for hope…"
(from Wis 12:13, 16-19)
"The kingdom of heaven may be likened to a man
who sowed good seed in his field… (but) weeds appeared as well.
The slaves said, 'Master, did you not sow good seed in your field?
Where have the weeds come from? 'He answered, 'An enemy has done this.' 'Do you want us to pull them up?' He replied, 'No, if you pull up the weeds
you might uproot the wheat along with them.
Let them grow together until harvest…'"
(from Mt 13:24-30)
---
Pondering the Word…
Today's readings are a window into how God views power, an apt topic for reflection when we see power at so many levels being grossly abused with impunity. It is God's might and mastery over ALL things that makes God…Vengeful? Destructive? Arrogant? Condemning? No. That is the oh-so human response we typically see to greedy power that does not seek justice, but revenge and oppression. God's power makes God lenient and merciful and teaches us that, while justice is to be served, we must be kind, looking to restore those who have erred or been wronged, to give them a ground of hope for the future.
In the gospel reading, I love that the servants are so comfortable with their master that they can approach him without fear, asking him the question we often want to pose to God: "Why? Why are bad things happening? Where did all this come from? Didn't you make humanity for good, in your image?"
Note, the master does not say "the" enemy has done this, but "an" enemy. It can be convenient for us to blame the randomness of suffering on the existence of evil, but there's a temptation in that: it keeps us from seeing enemies within that add to our suffering. Perhaps it is an unholy and arrogant assumption that, like Jonah, I know what God's response to sin will—or worse, should – be; or that I am somehow better, that I am the wheat and all of the rest of you are the weeds!
As you look around at the suffering in our world, can you see that it is human abuse of power that causes the majority of it? Ok. Then look deeper. Look within your own heart. Does the power of Divine Love lead you to kindness and mercy? Think you don't have the power to change things? Think again. Start with yourself.
---
Living the Word…
I know in the field of my life, there have been plenty of weeds, sown mostly by my own hand and my own thinking that I had all the power I needed. There were times when weeds threatened to take over the whole damned field. I am so grateful God allowed those weeds to grow, while at the same time (and often without my awareness) protecting and deepening the roots I have in his love. I know I am stronger because God allows me to grow despite my weaknesses. Truly, it is in this weakness that I am strong, that I have the power to love as God loves: to forgive, to be kind, to be hopeful. You have that Divine power within you too. Trust me.
---
Mon, Jul 20: "Will the LORD be pleased with thousands of rams, myriad streams of oil? You have been told what is good and what the LORD requires: Only to do what is just, to love goodness, and to walk humbly with your God. (Mi 6:1-4, 6-8)
Micah echoes Isaiah: our moral and ethical behavior is more important than our sacrificial rites. Many Christians are demanding the right to gather in large, indoor worship spaces during the height of the pandemic, while dismissing the communal health implications of doing so. Imagine you are, as Micah suggests, walking with your God. Ask this question: "Is it more important to you that I am sitting in a pew worshipping or that I am caring for my neighbor?" What is God's answer? Not sure? Read Matthew 23: 23-28; 6:5-8; and 9:13 to see what Jesus has to say. He reminds us in 5:17 that he did not come to abolish the law ("Love God with all your heart and soul and mind, and love your neighbor as yourself"--22:37-40) but to fulfill it, to teach us the spirit of the law and how to love. I look forward in hope to the day when my entire faith community can gather together. I hope I never take for granted the blessing my community really is. But let's consider how we humbly do what is just: serving the Lord by caring for the common good and the health of others.
Tue, Jul 21: "Will you not instead give us life?" (Ps 85)
Our very lives are a gift from God but the spark of life can be hindered, even doused by weariness, sinfulness, and suffering. The Hebrew translation asks God to revive us, to yet again give us a new life and a new hope. Let's pray today the Spirit will breathe fresh, new life into our tired, wounded world and our tired, wounded selves.
Wed, Jul 22: "So whoever is in Christ is a new creation: the old things have passed away..." (2 Cor 5:14-17)
It's the feast of St. Mary Magdalene, Apostle to the Apostles. In John's gospel, Jesus' ascension occurs right after the resurrection. Mary encounters Jesus in this liminal space, between his bodily existence and his ascension to the Father. It is an incredible gift he gives only to her, and right then and there, she too becomes a new creation. Pray to St. Mary of Magdala to guide us as we open our eyes and hearts to experience both the humanity and the divinity of Christ. Listen as Jesus calls your name and invites you to become a new creation.
Thu, Jul 23: "LORD, your mercy reaches to heaven; your faithfulness to the clouds. Your justice is like the mountains; your judgments, like the mighty deep. How precious is your mercy! We take refuge in the shadow of your wings. We have our fill of the gifts of your house; from your delightful stream you give us to drink. For with you is the fountain of life, and in your light we see light. Keep up your mercy toward your friends, your just defense of the upright of heart."(Ps 36: 6-11)
I've included the whole of today's psalm reading. It's one of my favorites for lectio divina, particularly on days when we might need a little 'pick-me-up.' There are beautiful words and images: precious mercy, delightful stream, in your light we see light, your friends. Sit quietly. Ask the Spirit to enlighten you. Recite this passage to yourself; then recite it aloud. What word, phrase, or image speaks to you? Sit with it in silence. Talk to God. Let your head and heart follow it and see where the Spirit takes you in prayer.
Fri, Jul 24: They will in those days no longer say, "The ark of the covenant of the LORD!" They will no longer think of it, or remember it, or miss it, or make another." (Jer 3:14-17)
Wait, wasn't the Ark of the Covenant supposed to be revered and worshipped? Well, yes. And no. The prophets have been warning about worshipping idols—worshipping worship--while ignoring the words of the Lord. A cult had developed around the Ark and worship became more important than living the Word. We heard from Hosea two weeks ago, "When Ephraim made altars to expiate sin, his altars became occasions of sin." As we did on Monday, let's pray our desire to be in the Lord's temple is worthy of our desire to better see God's presence in one another.
Sat, Jul 25: "Whoever wishes to be great shall be your servant; who wishes to be first shall be your slave." (Mt 20:20-28)
A good bookend to the week we started by talking about power. When I think of Jesus' description here, the late UN Secretary General, Dag Hammarskjöld comes to mind. If you've never read his journal, Markings, I highly recommend it. It is not a book you sit down to read, but a source of wisdom (like the quotes below) from a remarkable, single-minded man, a saint by Kierkegaard's definition--"a person who willed the one thing."
"Jesus sat with publicans and sinners, he consorted with harlots. Did he do this to obtain their votes? Or did he think that, perhaps, he could convert them by such 'appeasement'? Or was his humanity rich and deep enough to make contact with that in human nature which is common to all, indestructible, and upon which the future is built?" "A fable: once upon a time, there was a crown so heavy that it could only by worn by one who remained completely oblivious to its glitter."

---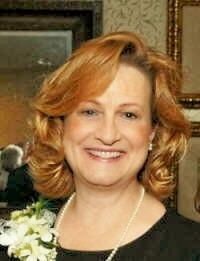 Elaine Ireland has a passion for working with parents and anyone who struggles to maintain a sense of God's love and peace amid the day-to-day challenges of life. She has a master's degree in Spiritual and Pastoral Care from the Pastoral Counseling department at Loyola, Maryland, with a focus on developmental psychology and spiritual guidance. Rooted in Ignatian spirituality, she is a writer, retreat and workshop leader, and presenter on topics such as pastoral parenting, "letting go," and finding the spiritual in the midst of everyday life. She lives in Ellicott City, Maryland with her husband, Mark and children, David and Maggie.
---
We hope you enjoy "Come and See!" and we welcome your input. Please contact Elaine Ireland at
ehireland@loyola.edu
with questions, comments, and responses.
---
© 2009 - 2020, Elaine H. Ireland - Images@FaithClipart.com
---
Up to 6 weeks of "Come and See!" reflections are saved here.
The latest is always listed first.