COME & SEE
Brief reflections on the week's scripture readings.
The 15th Sunday of Ordinary Time - 2020
---
---
The Word…
"A sower went out to sow. And as he sowed,
some seed fell on the path, and birds came and ate it up.
Some fell on rocky ground, where it had little soil.
It sprang up at once because the soil was not deep,
and when the sun rose it was scorched, and it withered for lack of roots.
Some seed fell among thorns, and the thorns grew up and choked it.
But some seed fell on rich soil, and produced fruit,
a hundred or sixty or thirtyfold."
(from Mt 13:1-9)

---
Pondering the Word…
Lots of beautiful nature imagery in the readings today. Sowing seeds, watering and nurturing, yielding a bountiful harvest. This parable, of course, is about God sowing the Word; in the longer version, Jesus explains it to the disciples. But there are several nuances, things we might want to consider, particularly during this time of unrest and change.
First, we see God as extravagant and inclusive. God doesn't limit where the seed is sown. The Word is given to all. We just need to make sure our hearts provide the fertile soil. And we know what makes for fertile soil, right? What's the best fertilizer for plants and crops? Manure. Not manure just dumped on top of the ground, but manure worked into the soil, just as we need to do with the difficult events and situations in our lives.
And God is hopeful. Perhaps some of the seed that falls on bad soil will still take root. We know it happens all the time in nature and it can happen in people's lives as well.
But here's another aspect to ponder: What responsibility do we have for the condition of the soil around us? Are we to tend the not-so-fertile ground in the barren fields across town or down the street? Are we to help remove the rocks and clear the weeds and thorn bushes? Or is the soil condition solely up to God and the individual? Most parents will say it is part of their role to prepare their children's hearts and work alongside God to help sow seeds that will flourish, but what about God's children who have no one to help them clear the weedy, tangled mess of their lives?
Right now, let's be attentive to where God is sowing seed. It is wise to make sure our own soil is cared for and nourished. And how do we best do that? By helping to nurture the soil of others, particularly those in need of tools to help them grow.
---
Living the Word…
There are several readings this week that alert us to an important truth: while our own personal salvation is important, if that goal blinds us to social injustice in our midst then we've missed the boat. Scripture is so interesting: what the seed of God's word brings forth in me can be very different from what my neighbor is harvesting. Take time to read the lectionary this week. What fruits do you harvest from God's Word?
---
Mon, Jul 13: "What care I for the number of your sacrifices?" says the LORD…Bring no more worthless offerings; your incense is loathsome to me… I will not listen. Your hands are full of blood!...Make justice your aim." (Is 1:10-17)
This reading in just two words? "Spare me." God comes down hard on the hypocrites who ignore social justice, who come to the temple with all their sacrifices and tithes thinking it will win them God's favor. When you consider this, it's quite an insult to God! "God is as shallow as I am, impressed by big numbers and dramatic shows." Then God says something frightening: "your hands are full of blood." God is not referring to the blood of animals here. It means God sees the lack of care for the oppressed as tantamount to murder. If we are paying attention, the readings this week should make us squirm in our seats!
Tue, Jul 14: "Take care you remain tranquil and do not fear…Unless your faith is firm you shall not be firm!" (Is 7:1-9)
'Remain tranquil and stand firm in faith.' For many, having no idea when some semblance of normal will return has been a source of great anxiety and sadness. For those who have lost loved ones during this time, it's got to be hard to stand firm in faith. But really, this is what faith is about; Jesus tells us this in the gospels. If anxiety or sadness is weighing you down, reach out for help. Don't discount the validity of your feelings. Find a calm, trusted friend with whom you can talk and process your emotions, someone who will not dismiss your worries. Listen to your breath. Pray the rosary or read Psalm 131. Seek professional help if you can't find peace. "Do not fear"
Wed, Jul 15: "Thus says the LORD: Woe to Assyria! My rod in anger, my staff in wrath. Against an impious nation I send him…it is in his heart to destroy, to make an end of nations… For he says: "By my own power I have done it, and by my wisdom, for I am shrewd... instead of his glory there will be kindling like the kindling of fire." (Is 10:5-7, 13b,-16)
Well now, let's take look at this story. Israel is messing up big time—again. As we saw on Monday, the people offer meaningless sacrifices while ignoring the poor in their midst. Ahaz, King of Judah, does not hold firm in faith and things get out of hand. God chooses the King of Assyria to exact vengeance on the people. The Assyrian king, however, does not see God in this at all. He only sees himself and his wisdom and shrewdness. The only thing this king is set on is destroying and taking all for himself. But he too will fall. This is a provocative story, played out again and again throughout the ages. It happens when worship of God becomes superficial through rituals and shows of devotion that are focused on our own personal salvation while we ignore the plight of the poor and oppressed. Do you see any parallels to today? What do you glean from this story?
Thu, Jul 16: "O LORD… it is you who have accomplished all we have done."(Is 26: 7-9, 12, 16-19)
At first, I was put off by this verse from Isaiah. It reminds me of images of God as the great puppeteer, controlling what we do and don't do. But I stumbled across a quote from Thomas Merton's Bread in the Wilderness: "We are fulfilled by an identity that does not annihilate our own and yet is 'received.' It is a person eternally other than us who identifies perfectly with us. This identity is Christ."(adapted) It is in Christ "that we live and move and have our being." Christ does not negate or diminish us but instead empowers us to accomplish great things in his name. Always be thankful to the Lord from whom our power comes.
Fri, Jul 17: "I desire mercy, not sacrifice." (Mt 12:1-8, from Hos 6:6)
During the South African Truth and Reconciliation Commission, a black woman whose husband and only son had been killed by a white police officer faced that officer in court. He was sentenced to serve some time, but the woman had a different request. She asked that he be ordered to come and visit her once a week for the rest of her life since she no longer had a son or husband to talk to. He was to take care of any simple tasks she had around the house, but mostly, he was just to visit and keep her company. And they became friends. It's an amazing story of mercy and sacrifice -- his presence would always remind her of her loss. Mercy is not earned; it is granted. Is there someone in your life in need of mercy? What are you willing to sacrifice to grant this Divine gift?
Sat, Jul 18: "Woe to those who plan iniquity, and work out evil on their couches; In the morning light they accomplish it
when it lies within their power…a satire shall be sung over you." (Mi 2:1-5)
The lesson is pretty clear today as well and ties nicely to earlier reflections this week. If we truly accept that all we are and all we have is a gift, then we have a fighting chance to keep power and our egos at bay. Power lust is insidious though and can sneak up on the best of us. Each night when you do your examen, look back at your day. Pay close attention to things that fed your ego and not your soul. Is God anywhere in the picture?

---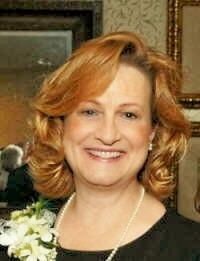 Elaine Ireland has a passion for working with parents and anyone who struggles to maintain a sense of God's love and peace amid the day-to-day challenges of life. She has a master's degree in Spiritual and Pastoral Care from the Pastoral Counseling department at Loyola, Maryland, with a focus on developmental psychology and spiritual guidance. Rooted in Ignatian spirituality, she is a writer, retreat and workshop leader, and presenter on topics such as pastoral parenting, "letting go," and finding the spiritual in the midst of everyday life. She lives in Ellicott City, Maryland with her husband, Mark and children, David and Maggie.
---
We hope you enjoy "Come and See!" and we welcome your input. Please contact Elaine Ireland at
ehireland@loyola.edu
with questions, comments, and responses.
---
© 2009 - 2020, Elaine H. Ireland - Images@FaithClipart.com
---
Up to 6 weeks of "Come and See!" reflections are saved here.
The latest is always listed first.