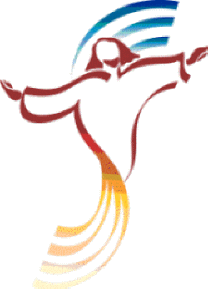 Week of July 11th, 2021
Come and See!
The Word…
Amos answered Amaziah, "I was no prophet,
nor have I belonged to a company of prophets;
I was a shepherd and a dresser of sycamores.
The LORD took me from following the flock, and said to me,
Go, prophesy to my people Israel."
(from Am 7: 12-15)

---
Pondering the Word …
Ok, before we get into the real message here, let's dispense with the obvious question: What the heck is "a dresser of sycamores?"
Egyptian sycamore trees are not the ones we know of in North America. These trees produce figs, but for the fruit to be edible, the figs must be cut open while they are still new. The fruit gets bitter as it matures. Amos' side gig is taking care of the trees so his community will have good fruit to eat.
The real message? God calls Amos, a simple shepherd of no great prophetic lineage to deliver what are some pretty harsh, cutting words to the people of the northern kingdom of Israel. Unlike Moses, Isaiah, and Jeremiah, we don't hear Amos level any objections about his fitness to prophesy, but like anyone called by God, he has freewill to say yes or no. He has a choice.
"So do we."
---
Living the Word …
What follows is an adapted excerpt from the Introduction to the book, The Time is Now, by Sister Joan Chittister, OSB. The entire book is an exhortation to raise, or at least to listen to, prophetic voices in this time of upheaval and profound change. It is a clarion call to all of us. I encourage you to read this book.
This moment is a daunting one. At every crossroad, every one of us has three possible options: The first choice is to quit a road that is going somewhere we do not want to go. …We distance ourselves from the difficulties of it all…The second is to surrender to the forces of resistance that obstruct our every step toward wholeness. We can succumb to the fatigue of the journey…The third choice is to refuse to accept a moral deterioration of the present and insist on celebrating the coming of an unknown, but holier, future. The third choice is to go steadfastly on, even if we are not sure what we will find at the end of it. The third choice is to follow the path of the prophets of old, to echo those who came before us who spoke the voice and vision of God for the world. The third choice is a choice that demands great courage…and courage is a prophet's road. The prophets had a choice. So do we.
---
Mon, Jul 12: "Look how numerous and powerful the people of the children of Israel are growing, more so than we ourselves! Let us…stop their increase; otherwise, in time of war they may join our enemies." (Ex 1:8-14, 22)
We know it is God's plan that Pharoah will be obstinate, and we hear that this is how God will show might against the kingdoms of the world. But, just for fun, what if the Pharoah had instead said, "Look how numerous the Israelites are, and look how they contribute to our economy and society. Let us be kind and welcoming, let us treat them with respect so they too become part of our great nation!"
Today's reflection: When we read Exodus, we hear about a lot of death and misery, "not peace but the sword." Is this what God really wants for and of us?
Provision: Today, treat someone who looks or speaks or believes differently with kindness and respect.
Tue, Jul 13: Jesus reproached the towns since they had not repented. "Woe to you, for if the mighty deeds done in your midst had been done in Tyre and Sidon, they would long ago have repented in sackcloth and ashes." (Mt 11: 20-24)
The upcoming weeks' readings from Exodus chronicle the Israelites' journey and their incredibly short memories. Time after time they rebel, forgetting what God has done for them. Here, Jesus is frustrated with the short memories in the towns where he has done mighty deeds. Everyone is so excited when he's there, but now, it's more like" what have you done for me lately?"
Today's reflection: We fall prey to short memory syndrome as well. Look over the past week. Where and when has God been present, working for my welfare?
Provision: Remember the all-important nightly Examen: "What gave me life today? What drained life from me (and why)?"
Wed, Jul 14: "I give praise to you, Father, Lord of heaven and earth, for although you have hidden these things from the wise and the learned you have revealed them to the childlike." (Mt 11:25-27)
Sometimes, I wish God had revealed things to the wise and learned. They were the ones in power and maybe some good things might have happened. But, frankly, looking at those in power today, the "wise and learned" moniker doesn't really fit! The message here is not about the amount of someone's schooling. It is about openness and trust. It is about the willingness to rely, not on ourselves for the answers, but to have faith God will provide.
Today's reflection: Ponder this question: During a typical day, how much do you rely on the Spirit or on your own devices? (Remember, of course, that wisdom is a gift of the Spirit, but how often do you acknowledge that?)
Provision: If you are faced with a decision or question today—even if you are "sure" you have the answer -- ask the Spirit to guide you and confirm what your wisdom and knowledge tells you!
Thu, Jul 15: "Come to me, all who toil and are burdened, and I shall give you rest" (Mt 11:28-30)
I wish Jesus had said, "all who toil OR are burdened," because I think there's a difference. I know folks who labor mightily, working several jobs to keep their family fed, and yet they are happy, holy, joyous people, full of life. And we have all heard of others who have never had to lift a finger who are burdened by depression and addiction. Jesus does not pass judgment. All are invited to come to him. All are welcome to rest in his arms.
Today's reflection: Does the thought ever occur to you that because of material blessings, you don't get to take Jesus up on this offer? Think again. Turn to Jesus and rest. Tell him what burdens you.
Provision: Do you know someone who could use a rest from labor or is burdened with problems? In the first case, see if you can lend a hand. In the second, see if you can provide a shoulder for comfort. Be Jesus to others in your life.
Fri, Jul 16: "How shall I make a return to the LORD for all the good he has done for me?" (Ps 116)
"…the invitation of this gentle, loving savior expects nothing difficult or extraordinary of you. He is not making impossible demands on you, he only asks that your good intention be united to his so that he may lead, guide, and reward you…Indeed…God is only asking for your heart." (Jean-Pierre De Caussade)
Today's reflection: How do you make a return to the LORD for all God has done for you?
Provision: Let's do a repeat of Tuesday's provision. Do another examen, this time focused on gratitude and praise!
Sat, Jul 17: The children of Israel set out…A crowd of mixed ancestry also went up with them. (Ex 12:37-42)
The Hebrew scholar Robert Alter writes that the most accurate English translation for "the crowd of mixed ancestry" would be "riff-raff." I love that! Chances are there were other oppressed populations in Egypt and they too join the exodus. Nowhere do we hear that the Israelites rejected them.
Today's Reflection: The oppressed, the poor, and outcasts are often the most generous as well. Consider that and the question, "What is my poverty?"
Provision: Reach out today in generosity to someone who you might otherwise reject.

---
We hope you enjoy "Come and See!" and we welcome your input. Please contact Elaine Ireland at
ehireland@loyola.edu
with questions, comments, and responses.
---
To receive "Come and See!" via email, send request to ehireland@loyola.edu.
© 2021, Elaine H. Ireland.
---
Up to 6 weeks of "Come and See!" reflections are saved here.
The latest is always listed first.