COME & SEE
Brief reflections on the week's scripture readings.
The 14th Sunday of Ordinary Time - 2020
---
---
The Word…
"The LORD is gracious and merciful, slow to anger and of great kindness.
The LORD is good to all and compassionate toward all his works."
(from Ps 145)
"Come to me, all you who labor and are burdened,
and I will give you rest."
(from Mt 11:25-30)

---
Pondering the Word…
The operative word in these two verses is ALL: God is merciful and compassionate to ALL God's works. Jesus invites ALL who are burdened to come to him for rest.
ALL God's works…not just humans, not just things that breathe…everything, because God is love and love created everything. God cannot help but love what God has created.
ALL who labor and are burdened….not just Jews, not just men, not just those who profess a belief in God… everyone, because Jesus is love and love knows no boundaries. And Jesus doesn't put limits on what it means to be burdened. It doesn't matter if the burden you carry is not an "approved" burden set by some doctrine or religious belief. 'Come to me whatever your burden, and if others reject you because of who you are, come to me all the more. I will not turn away. I will give you rest.'
Being a chosen, holy people is not about being special or better than anyone or anything else in God's creation. Being chosen is a privilege that comes with an awesome responsibility: to be the compassionate, merciful face and hands and feet and voice and heart of the love of God in the world. To be a person who provides welcome and rest to those who are burdened by prejudice and rejection and who labor under laws—secular and religious—that try to put limits on God's limitless love.
"How long, O Lord, how long?" How long until we understand this?
---
Living the Word…
Laws and belief systems provide order and structure to our lives. At their best, they allow people of different races, religions, and nationalities to live in harmony. But that doesn't seem to happen very often. Instead, they are used to build barriers, create warring tribes, and incite violence. How many lives have been lost over the centuries in the name of God, in the name of love? It makes no sense.
We are indeed a stiff-necked people, so fearful and unsure of ourselves and our grounding in truth that we violate that very truth trying to prove we are better or right. Sit in prayer and reflect honestly on what government laws or religious doctrines or deeply held biases keep you from welcoming and loving ALL of God's works—including Mother Earth. Let's take off our blinders, come out of our bubbles, and really look.
I tend to be intolerant of intolerant people, and I know I must change that if I want to love as God loves.
"We love God as much as the person we love the least." (Dorothy Day)
---
Mon, Ju1 6: Thus says the LORD: "I will allure her; I will lead her into the desert and speak to her heart. She shall respond there as in the days of her youth, when she came up from the land of Egypt."(Hos 2:16, 17c-18, 21-22)
Has God forgotten the Israelites in their "youth" coming out of Egypt? If I remember correctly, they were no prize back then either! But this is God who not only forgives but forgets and gives us unending chances to return! God will lead the people back into the desert, into the wilderness so that they will listen. God speaks in the silence. The reason we don't hear God's voice is that our lives are filled with noise and distractions. The situation most of the world is in right now due to the pandemic might seem like a desert, a wilderness to some. Give yourself the opportunity today for real desert time. Turn off the phone, the computer, the TV. Put down the book and sit in silence. If it helps, imagine a desert landscape. Put your fears aside. Allow God to speak to your heart.
Tue, Jul 7: "When Ephraim made many altars to expiate sin, his altars became occasions of sin." (Hos 8:4-7 11-13)
This verse--actually the entire prophecies of Hosea--should disturb anyone who professes belief in God. Has your religious practice become an idol, a god you worship ahead of the One, True God? Does your practice keep you from welcoming anyone or groups of people to the table? Has it become an occasion of sin?
Wed, Jul 8: "Israel is a luxuriant vine whose fruit matches its growth." (Hos 20:1-3, 7-8. 12)
I was puzzled by the word "luxuriant" in this verse. The Hebrew translation is "a blighted vine;" the Greek, "an empty vine." Luxuriant is used here to describe Israel falling prey to materialism and wealth. For me, a special memory came rushing back. I was on retreat 16 years ago with other students from the Pastoral Counseling program in which I had just begun my studies. One student, an Indian nun named Josephine, was finishing up her studies. She works with the poorest of the poor and I remember confessing to her my shame over the affluence in which I live in light of her radical witness. She said to me, "Elaine, I work and minister where there is great material need. But we have great spiritual riches. You live and work and witness where people who have too much are dying on the vine. God calls you where you are." As we discussed Monday, lots of stuff can get in the way of hearing God's voice. The shame I felt over the bounty God has bestowed on me was part of what kept me from hearing God's call. Consider today what might be keeping you from hearing your call.
Thu, Jul 9: "Yet, though I stooped to feed my child, they did not know that I was their healer."(Hos 11: 1-4, 8-9)
For parents with young children, a technique that may diffuse a tantrum is to stoop down in a nonthreatening way until you are at eye-level with the child. Then, steadily lower the volume of your voice until they quiet down. Not easy to do, I know, since tantrums often appear in public when children can get overly stressed or stimulated. By using this technique you may relieve their stress and teach them to "use their words" (advice from Hosea tomorrow!) You can be their healer. God approaches us this same way, raising us to his cheeks and healing our hurts and stress. If we would only raise our eyes and look into the loving, healing eyes of God and hear his voice.
Fri, Jul 10: "You desire truth in what is hidden, in what is concealed, make wisdom known to me." (Ps 51: 8, Hebrew translation)
When we hear this psalm, we usually think of Nathan confronting King David after the Bathsheba/Uriah incident (although the reference in v. 20 about rebuilding Jerusalem's walls indicates a much later date). I used the Hebrew translation today because it addresses something more than the confession of sins. The psalmist also asks God to make known to us sins of which we are not even aware. Most of us realize sins of commission and usually just the big ones, e.g., when we lie or cheat or profane God's name. But do we realize we profane God's name through sins of omission, like when we ignore poverty and racism in our midst? This is not about being perfect or scrupulous or beating ourselves up. It is about being aware we are all sinners and we sin all the time. We ask God for the wisdom to see our sinfulness so that we can continually work for the betterment of ourselves and our world. Ask God today to open your eyes and heart to what blocks your path to wisdom and holiness.
Sat, Jul 11: "Whom shall I send? Who will go for us?" (Is 6:1-8)
"Who shall ascend onto the hill of the Lord? Or who shall stand in his holy place? There is no one but us. There is no one to send, nor a clean hand, nor a pure heart on the face of the earth… but only us…and we ourselves unfit, not yet ready, having each of us chosen wrongly, made a false start, failed, yielded to impulse and the tangled comfort of pleasures, and grown exhausted…But there is no one but us. There never has been." (From Holy the Firm by Annie Dillard, 1998)

---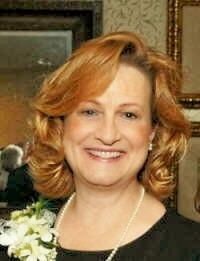 Elaine Ireland has a passion for working with parents and anyone who struggles to maintain a sense of God's love and peace amid the day-to-day challenges of life. She has a master's degree in Spiritual and Pastoral Care from the Pastoral Counseling department at Loyola, Maryland, with a focus on developmental psychology and spiritual guidance. Rooted in Ignatian spirituality, she is a writer, retreat and workshop leader, and presenter on topics such as pastoral parenting, "letting go," and finding the spiritual in the midst of everyday life. She lives in Ellicott City, Maryland with her husband, Mark and children, David and Maggie.
---
We hope you enjoy "Come and See!" and we welcome your input. Please contact Elaine Ireland at
ehireland@loyola.edu
with questions, comments, and responses.
---
© 2009 - 2020, Elaine H. Ireland - Images@FaithClipart.com
---
Up to 6 weeks of "Come and See!" reflections are saved here.
The latest is always listed first.